Release transferred to 1Q 2013.
Interface and grid has been completely redrawn.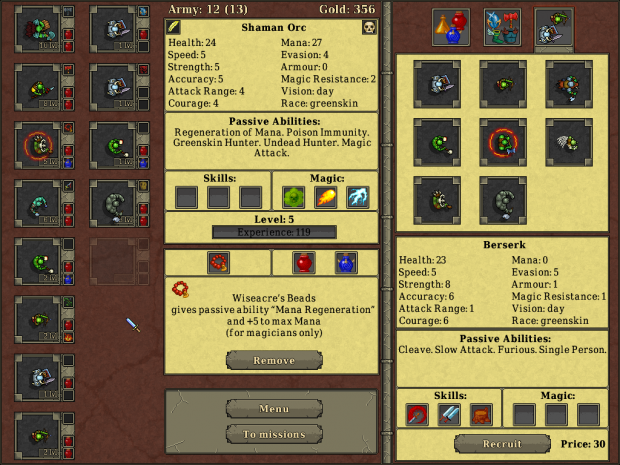 Added a new description of the game: «Crasleen: Drums of War» - turn-based tactical strategy. A gamer plays as a hero-commander. During the campaign the gamer's army is enlarged with various warmongers and unique characters. While fighting in battles all the characters become more experienced and get more strength. Between the battles the gamer can hire new recruits, buy magic potions and deliver artifacts obtained in the battles.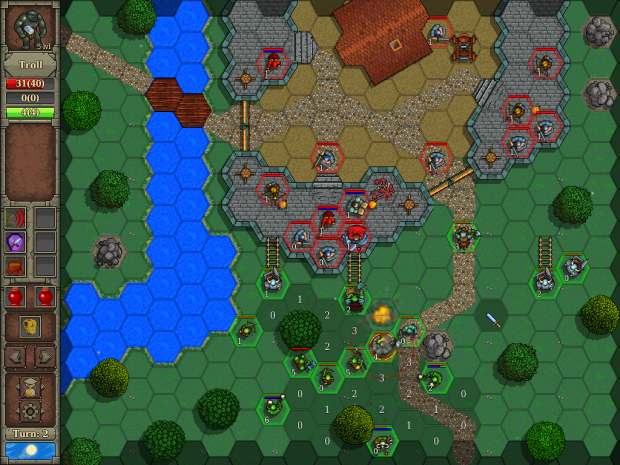 Apart from the features and abilities of the fighting enemies, the side from which an attack is made, sight type and time of day are also taken into account. The interactive environment gives extra freedom for tactics - trees can be turned into ent-ellies or just be burnt or chopped down; barrels can be used for blocking the way; a part of the river can be frozen to be able to cross the water over the ice...