As we all know, Blizzard has a digital signature to verify its maps. It comes out as a small blue bliz logo beside the map name in your wc3. If the map has been changed, the signature will become invalid and the small logo will disappear. I'm planning on making some maps for the mod so I'v made Nirvana an alternative signature. It's small scroll labeled 'NIR', in order to verify maps that are made for Nirvana.
---
This new feature doesn't conflict with blizzard's map signature. When you click a Bliz map you will still see: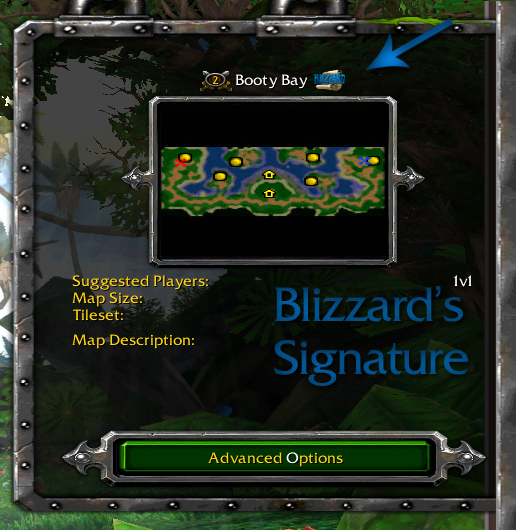 And when you click a map for Nirvana, you will see: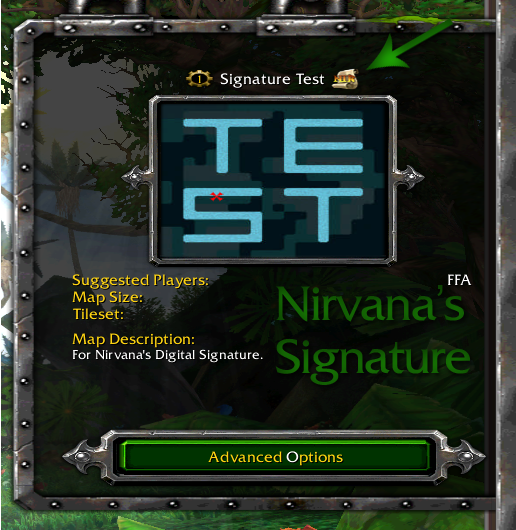 ---
Notice: If you've ever made some custom map for Nirvana, no matter it's standard melee map or alter-melee map or even rpg map.
WE CAN SIGN IT FOR YOU!
For further contact, pls send me a PM or email to this address: fucckz@hotmail.com