Welcome Lords and Ladies
Where elegance was the theme of last weeks article, today it's all about brutality! This time I have two swords to show you. One of them is a little treat from me to you, one of my personal favorites when it comes to big weapons.
Albion Berserkr
The vikings were masters when it comes to sword design. Their swords had a simple appearance, but were brutally effective. These northern folks knew what they were talking about. They knew all about working steel and creating one of the best metal weapons the medieval period had seen. Most of their designs were double-edged one handed blades with a relatively wide blade, shallow profile taper, but a strong distal taper to compensate the blade weight.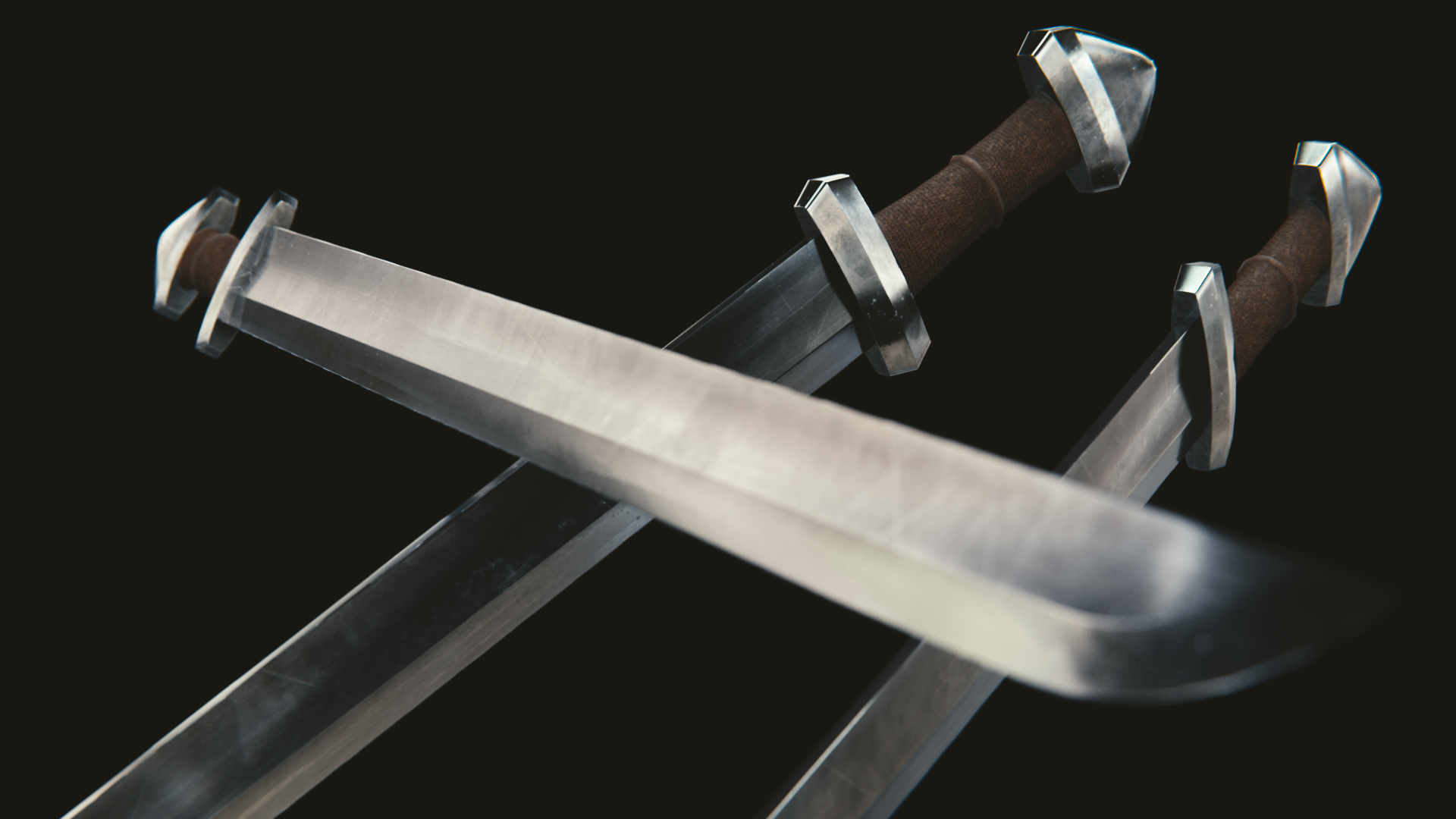 Because of that, this particular blade might confuse people who did a little more digging into the history and abilities of the Scandinavian people of the era. The sword sure has the features of a northern blade but misses it's second edge. The few historical findings of this blade type do show the evidence for it's existence. While the blade looks very heavy, the strong distal taper and the wide fuller make the blade surprisingly light to handle.

I really had fun making this blade. Although not to difficult, it felt so great to get all the shapes just right. The hardest part was all the hard edges on the pommel, They had to look natural and not too sharp. The metalwork on this blade is very satisfactory, but I'm most happy with the material of the leather handle.
A Little Extra
And now for the little treat. This sword actually isn't in Skallagrim's collection, but I just wanted to put it in for my own pleasure.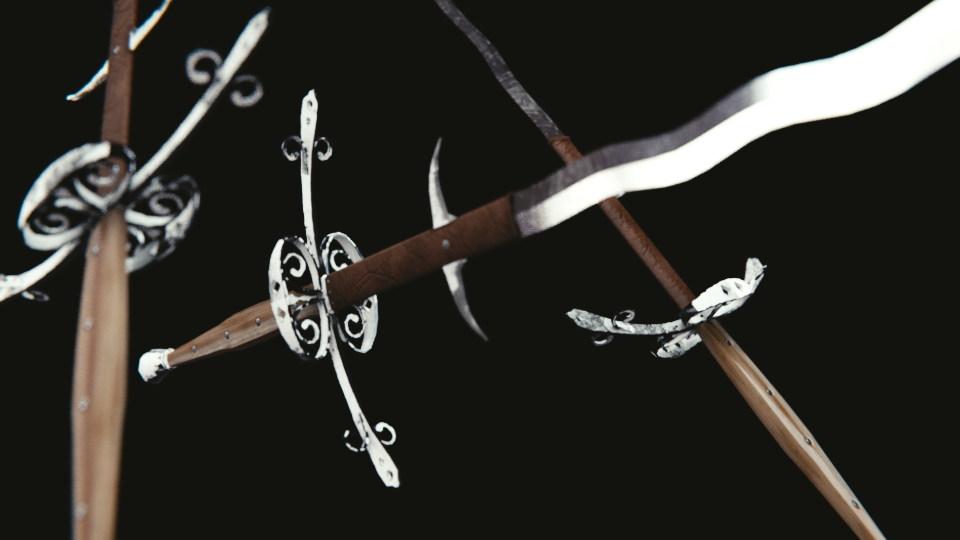 The German Flammenschwert or Zweihänder. This massive blade, as long as a man, was a popular choice for mercenaries in the late middle-ages. The purpose of great swords was mainly to defeat lance formations on the battlefield.
I hope you enjoyed that. Stay tuned for the next sword in the collection.
Greetings, Mr. EmjeR