This time around the game expands over the vast oceans in form of an overworld of sorts. You can now go around the world in search of new lands to explore. To help you go where you want I've implemented a simple sailing system with tail and headwinds to tack. You just look where the wind is blowing and orient your ship accordingly. Tailwind is slow but allows you to travel in a straight line whereas headwinds take you along much faster but you have to zig-zag around to go where you want. In addtion to the overworld I've added a simple world map. I've also decided on general timeframe for the release, which is Q3 2013. All gears are in motion!
This is the overworld. On the compass circle you can see the sailing aid dots which show where to head for the type of wind you want. On "hard" difficulty all sailing aids and the wind direction indicator are disabled so you have to use the clouds for finding the wind direction. As you can see in the image below, the wind is blowing north but my quest in hand says I need to head east. So what I can do is I either head north with the tailwind and hope the wind turns to go south-east with greater speed and also hope for the wind to turn.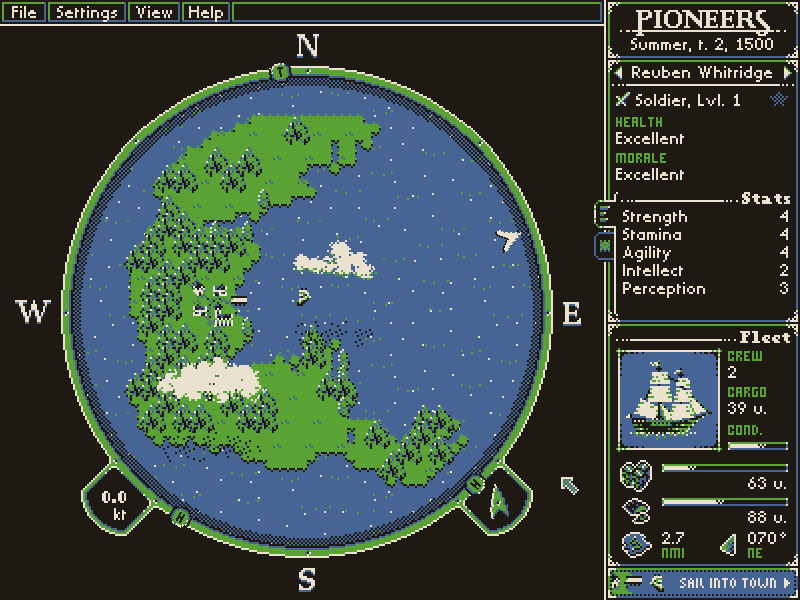 Here you can see I'm dual-wielding an axe and a sword. Hits may not be accurate and I use up more energy but they sure do damage.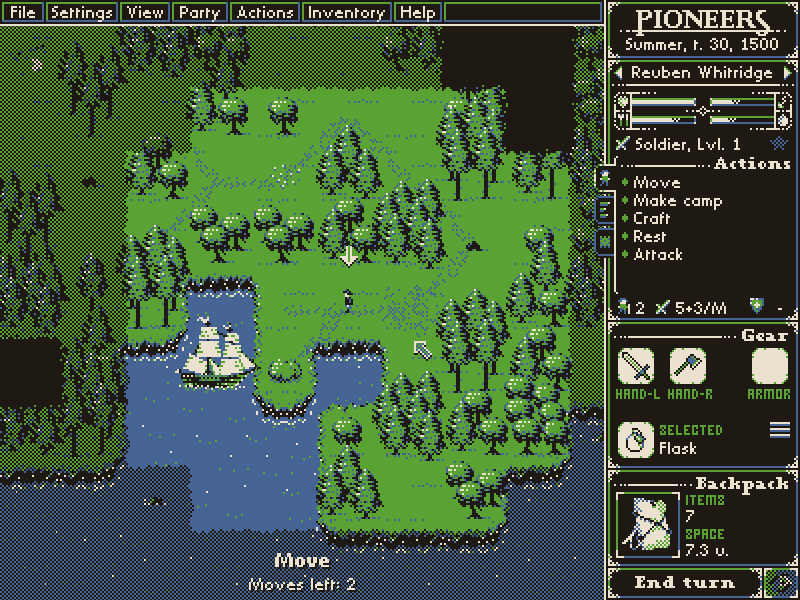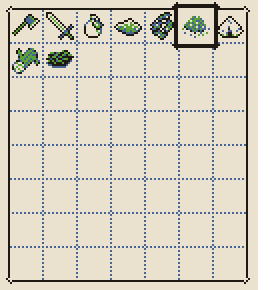 There's also a new inventory system for which I had to draw all of my items in a 16x16 image with just 4 colors. That was a process I really enjoyed.
So, that's it for today I think. If you like what you see, download the latest build and give it a go. And if you enjoy it or like where this game is going don't forget to vote for it. I would appreciate it very much.
Here are the download links:
Windows | Mac
Take care!