Today I'm showing off some work with 3D models that will be implemented soon in the game. The first is a Corvette for the Coalition faction. This class is smaller than a destroyer or a dropship, and packs quite a punch being dangerous for both these bigger ships, especially when employed in numbers. It is also quite maneuverable and it's capable to be a serious deal also for fighters.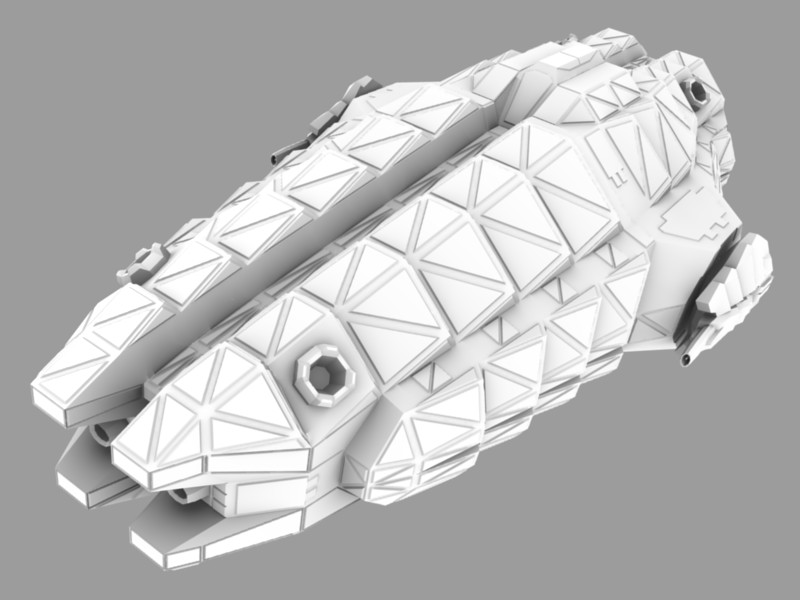 As you can see the ship is defended by two flak turrets along with a couple of fixed heavy cannons on the front; the latter ones are a quite effective way to exchange with either bigger ships (when using proper weapons) or fighters once equipped with heavy flak cannons.
And below a dimensional confrontation with the FCA Destroyer that you already know; the corvette is 87m long, 45 wide (comprehensive of the turrets) and height is 26 meters, less than an half of the length of the FCA ship pictured (which is around 210m long).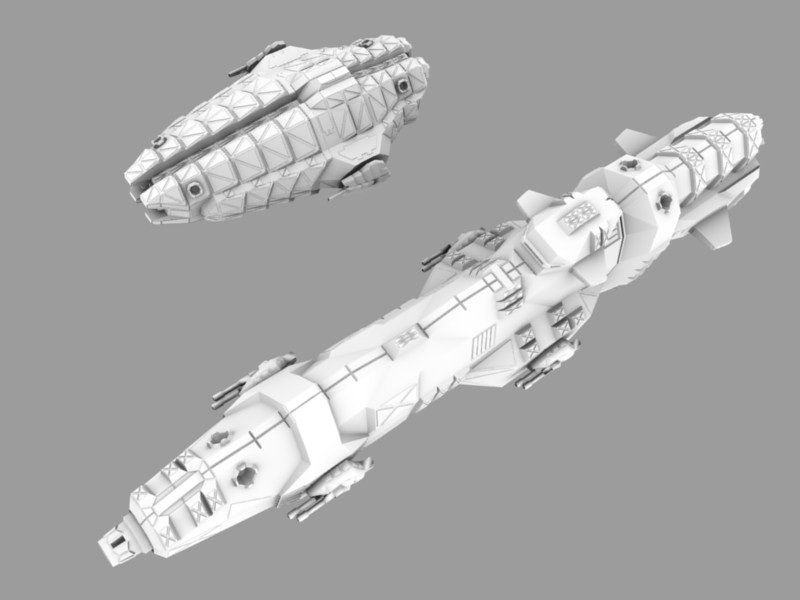 The second model I'm showing is an heavy weapons platform for the Free Colonies Alliance.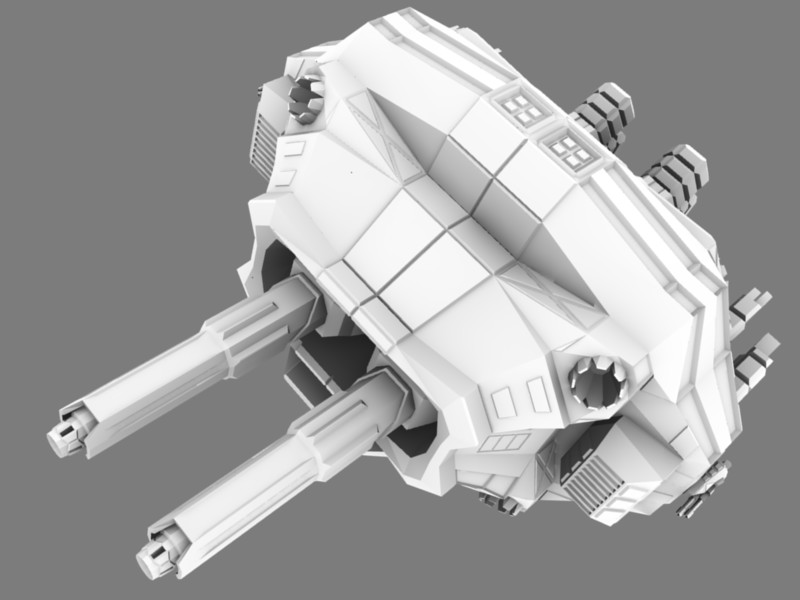 This is a defensive asset that can be displaced by players around structures that require some point defense; being unable of fast travel/jumps, it must be inserted by dropships.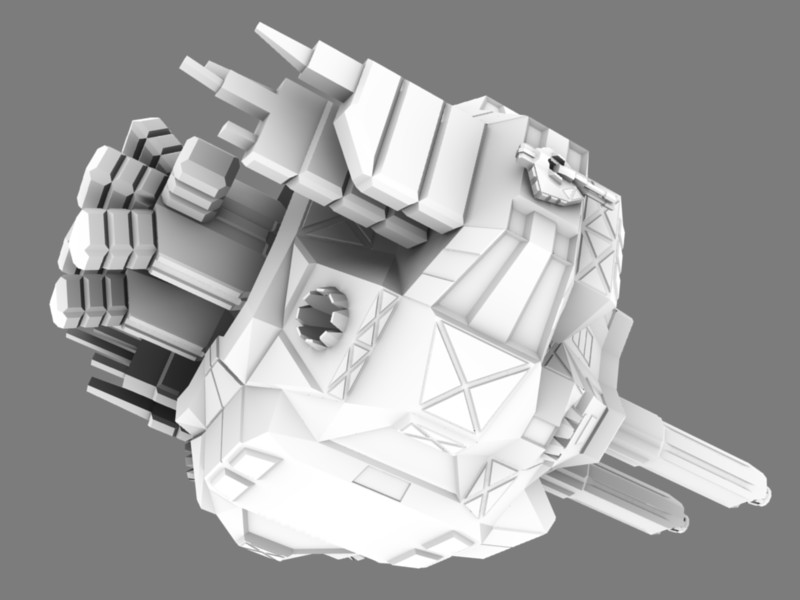 It is armed with two anti-capital ship cannons, these ones belong to the same class mounted on the main turrets of the frigate; AA is granted by a couple of turrets and through missile launchers on the top of it. Below you can see its dimensions.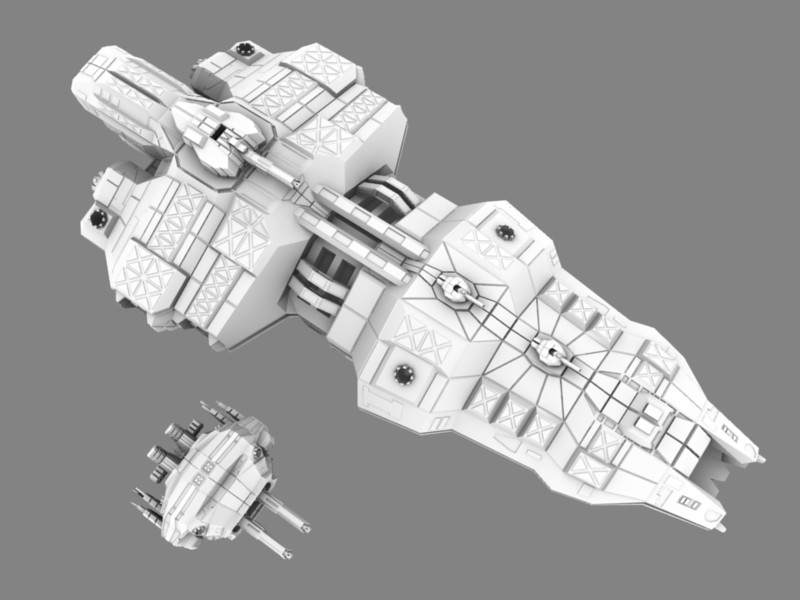 This weapons platform is capable to move and float around (although slowly), to engage incoming targets. Due to its firepower is very useful to deal with enemy capital ships, being much less expensive than calling in a frigate or displace one or more destroyers.
On the side of development, Morfeo is working a lot to implement the capital ship/strategic control as well as the personnel/reinforcements system. Both systems will require some more in-depth coverage, to let you understand how the game will handle the units and assets in relation to the ranks gained by the players through a match.
By my side I'll be away in vacation before the end of this month up to half or the third quarter of August. I'll be able to keep working even there but my access to the internet will be through a fancy dial-up modem (that's a nightmare!), so it might be hard for me to upload news with the usual pace.