The die is cast!
Nehrim is officially moddb.com's Best Singleplayer Mod 2010
Editors Choice!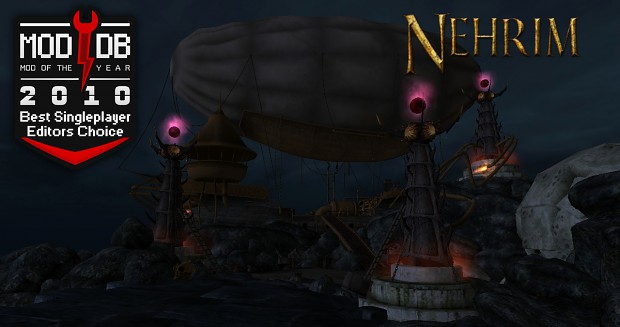 This is huge.
First, thanks to all folks who voted us to the Top 100 list. Thanks to the translation team - although we know that the English translation is far from perfect, we'll be trying to improve it in future patches. Thanks to all who contributed to this mod!
The SureAI team will do its best to earn the success even in the future:
The major update 1.1.0 will be released soon, including new bounty quests and arena fights as well as an additional Zeroblion quest.
An addon is under development. It will continue Nehrim's story line from the moment the original game's main quest ended.
In other words: Stay tuned and expect much!