As promised on the A.Typical RPG twitter feed (which you should follow on Twitter.com – hint hint), here's the new update. You might also have noticed that we are looking for an audio designer – that is, if you follow us on twitter, obviously – which you should.
Glad that's sorted. So - the battle system. We haven't talked about it much recently, have we?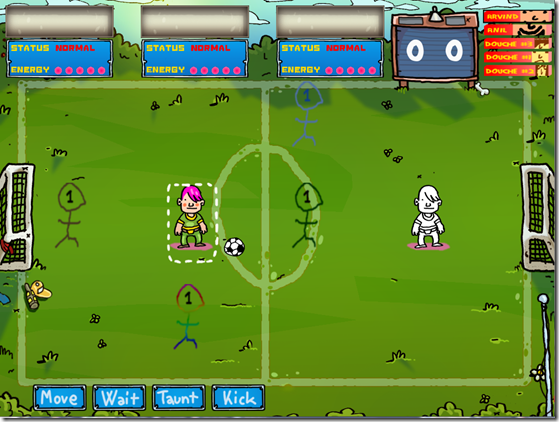 What's so different, you ask? For starters, there's the new layout for the battle system. By moving all the non-interactive bits to the top, we managed to create more space for the buttons, as well as avoid confusion for new players. But wait! Before you accuse me of laziness after only changing the layout after all this time, be aware that scripted events also take place inside the battles. For example, here's this totally unexplained dialog occurring sometime during the battle :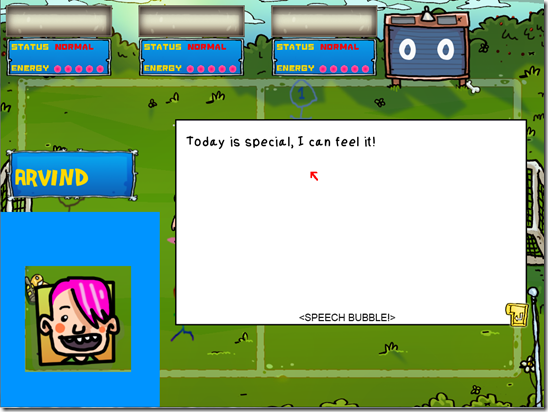 Now that I have refuted accusations of laziness against me, I'm sure a lot of you will be thinking, "So maybe Henri is the source of laziness here." Before you go any further, allow me to show you a sneak peek of what he has been up to: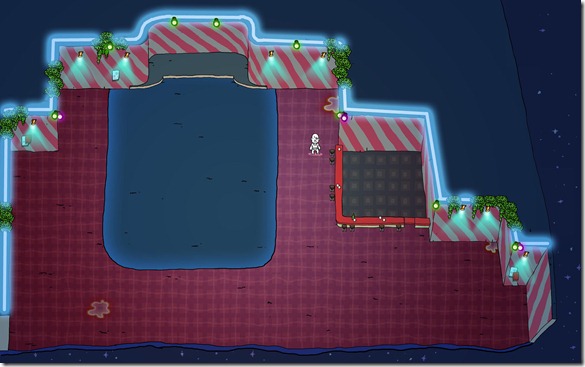 Interesting, isn't it? But we'll stick to the showbiz rule of "show just enough bits to get people excited, but not too much so you don't run into trouble with the censor brigade". Or something like that.
Now here's an unrelated story related to our hunt for an audio designer:
Arvind was busy preening his hair when Henri's IM disrupted the quiet silence, like the noise after the quiet before the storm.
"What is this irritating 5 second sound loop you have coded into the game? It sounds like an ogre scratching his toenails against a blackboard the size of Mt. Doom.", he asked.
"Oh, it's the Official Soundtrack™ for the game made by me! Isn't it lovely?", I replied, after putting on a massive monocle and silk hat.
Pausing a second to ponder calling 911, Henri gently asked me if I had severe brain damage. "Judging by your taste, there might be no coming back.", he said, gravely shaking his head.
"Well, since you are being such a bad sport about my official soundtrack™ for the game", I scoffed, pausing to polish my teeth and monocle with my hat. "We'll hire an expert so you can get the music to your appalling taste."
And the rest is history.
The A.Typical RPG is looking for an audio designer/musician!
A wonderful person who can come up with great music to the game to life! You can apply by emailing Arvind at arvindrajayadav [hat] gmail [ wot] com. Also include details of your previous work.