Happy New Year Troopers!
As promised we have an exciting new event for you all to attend this weekend.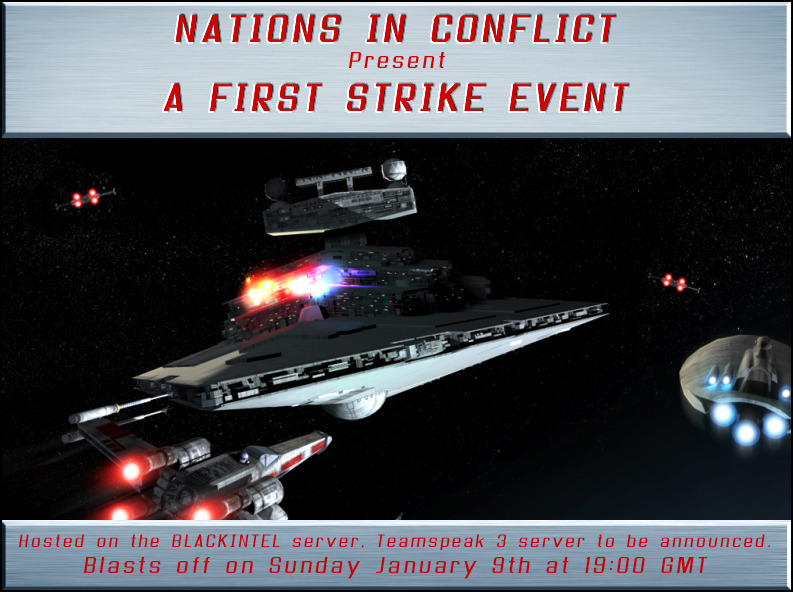 Come this Sunday for a new First Strike event. Whether you prefer to trample enemies on the ground under the unforgiving feet of a brutal Imperial Scout Walker, or have your foes eat hot laser as a starfighter ace in space at the controls of an X-Wing, enjoy an exhilarating gaming experience with a selection of First Strike's finest maps.
Hosted on the BlackIntel Clan's server and organised by the event organising group, Nations in Conflict, head into battle this Sunday.
Teamspeak 3 server information updated:

IP: 217.163.10.72
Port: 9191
Password: none
Nations in Conflict is a new event organising group whose mission is to organise and create events to encourage gamers to participate in mods with a potential to be successful as long as you, the gamer, plays them.
To view other proposed events/competitions in planning for other Battlefield games, go to: