A sword and sorcery adventure where your magic shapes the world. A Classical rogue-like with a modern feel. A challenging game with clear goals and important tactical decisions. The Curse of Yendor launches on Steam 02/17/17.
---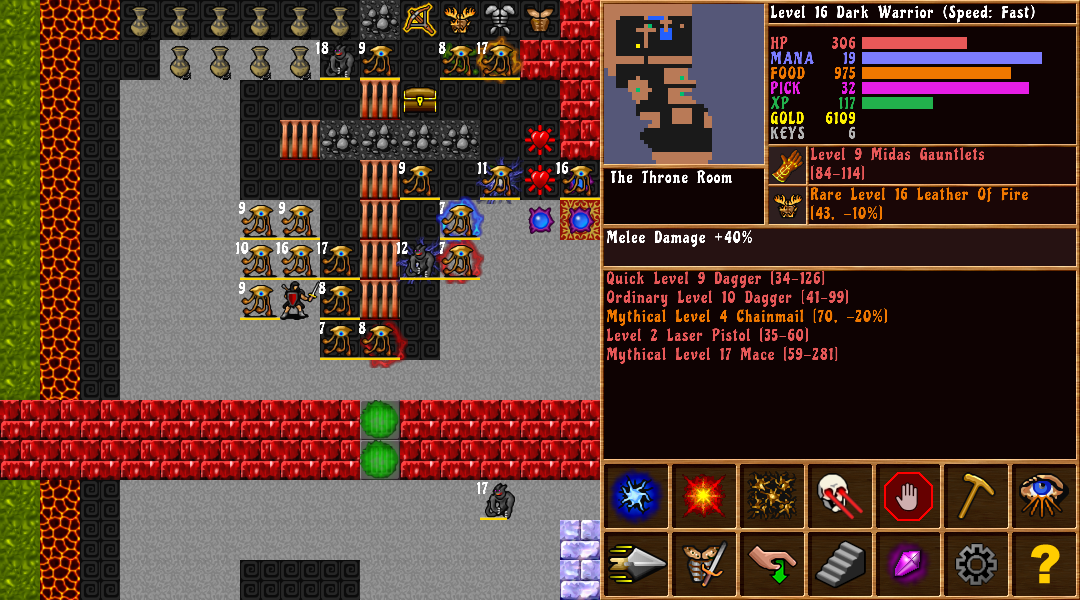 Above is a view of the throne room, where the (supposedly?) final encounter takes place. Our hero is surrounded by self-replicating floating eyes, and really wants that enchanted weapon up at the top.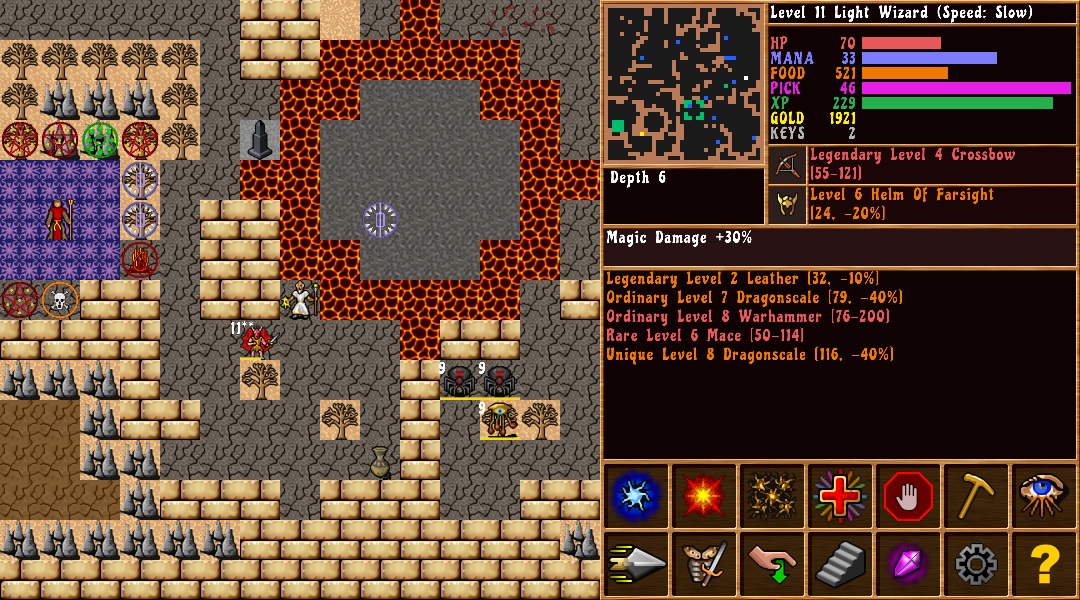 And this light wizard is about to be killed by that massive demon, no matter what he does. He doesn't need to worry about those poison spiders, and he'll never make it to the merchant on the blue carpet.
While gameplay and balance has undergone a great deal of tweaking lately, the most obvious change to the game is the subtle, haunting dark ambient soundtrack by Sum Over Paths. You can listen to the music here , or check out these two tracks right now:
---
Back in 2015 when I was working on a space real time strategy game, I came across a youtuber called "Sabouts". His name derives from being Serious about Strategy, and he is. He plays lots of indie games, as well as the big names, and he always plays on the harder difficulties!
Sabouts has started a series on The Curse of Yendor, and here's the first video:
---
And while I am not a youtube personality, you can learn a lot about the game from this "developer let's play" video I made:
---
Two new sources of information are available for the game: the first is a Vlambeer-style presskit courtesy of IndieDB, and second is a Steam Guide, written by the developer, to address some of the major workings of the game.
---
The Curse of Yendor releases 02/17/17 on Steam.