Right now I'm working on a series of paintings that show Nirvora's different powers. There are six that the player can choose from; today we'll look at the planning stages behind the Plant power illustration.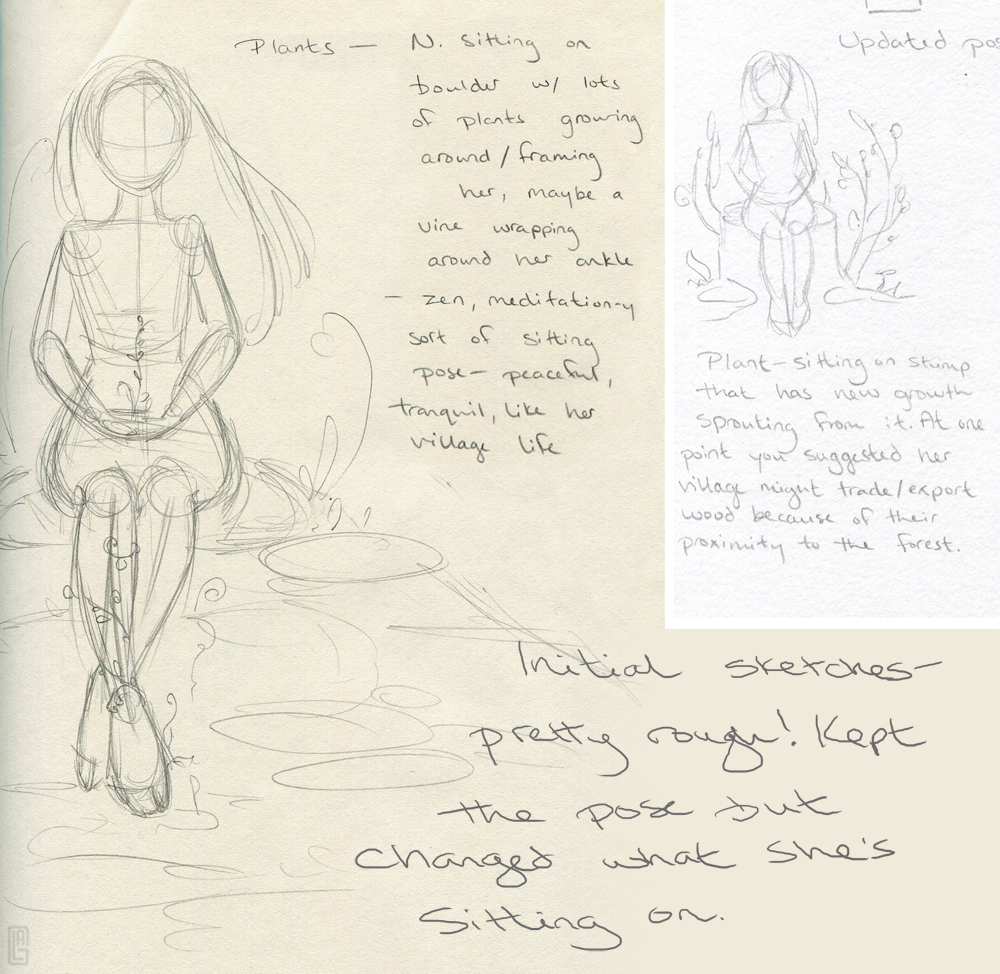 I started with some very rough sketches to get an idea of the pose. Some of them have needed a lot of back-and-forth, especially if Reed has something specific in mind. (Of the lot, this one was probably the easiest to nail down!) I really want to convey not just what power or familiar she has, but how that's translated to her life— what impact has it had on her personality, her daily activities, where she lives, how she dresses? Reed and I had a really great conversation about this a few weeks ago, and he said one of the real constants of her character development is her courage. No matter what choices the player makes, Nirvora is brave. I want her character designs to show that kind of spirit!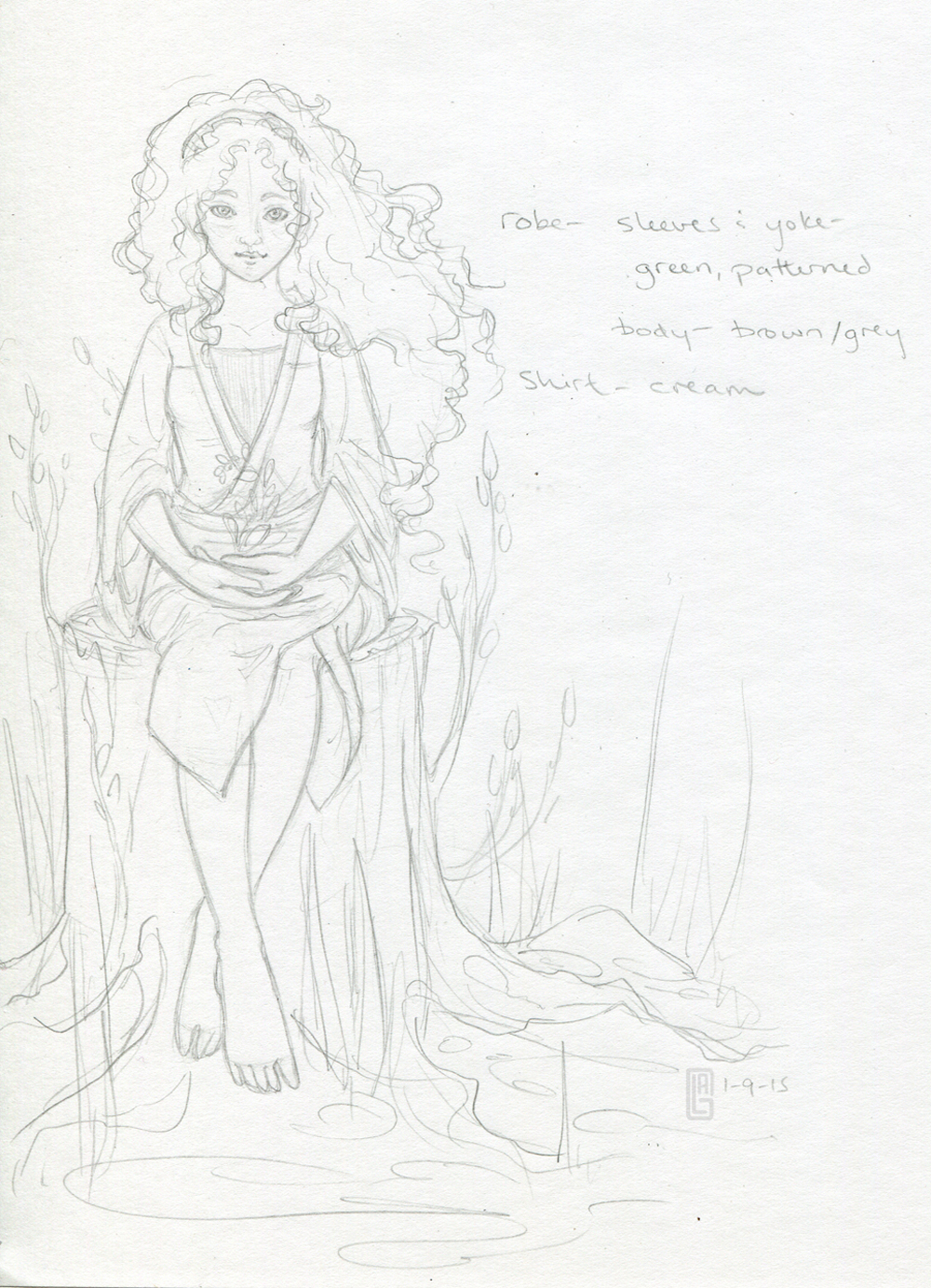 I traced over my first sketch, making changes and adding detail. This is the version I'll use for the final painting.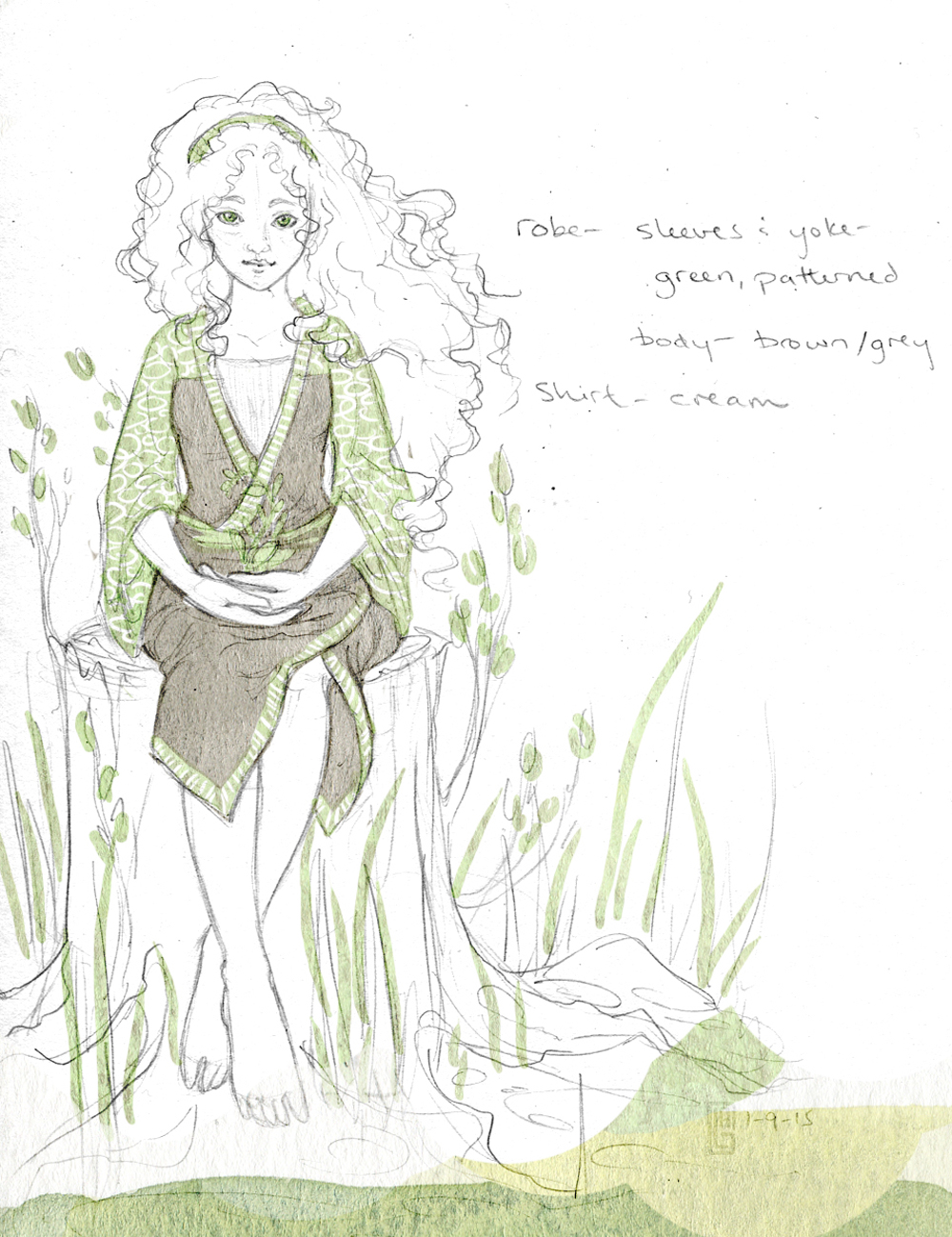 I wanted to do a rough mock-up for the colors of her robe. On a separate sheet of watercolor paper I tried out a few different colors, then scanned it in. I used the layer mask feature in Photoshop to quickly block in where the colors would go, to make sure they looked good together. Since layer masks hide or show what you want, I was able to try out a few different arrangements and make changes without permanently erasing any of the watercolor layer. This gives me good idea of how the colors will look in the actual painting, which I'll be starting later today and will share on my blog.