Introduction
Mountain Pass Day is a Killing Floor map built around an idyllic high altitude outdoor setting. This is a large map and best suited for a full server load in foot soldier mode. However, once you add the Killing Floor Vehicle Mod features, Mountain Pass Day really comes into its' own and feels well balanced with a low or high player count.
Mountain Pass Day was designed and constructed by Kevin 'DrGuppy' Butt. DrGuppy has a strong background in all aspects of level design and recently made the transition to Tripwire Interactive staff member having long been active within the Tripwire community for Red Orchestra and Killing Floor. Congratulations and keep the midnight oil burning. :) The first I saw of DrGuppy's work though was a 'map in progress' for Team Fortress 2. It was superb and gave me an inkling for the quality we'd ultimately see as Mountain Pass Day progressed on the TW forum.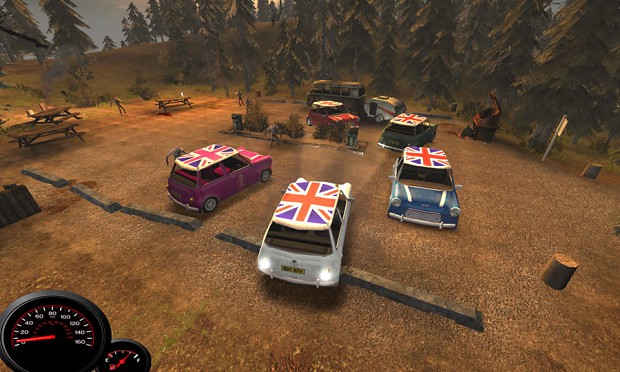 Action
The main features:
Large driving loop with mountain top short cut
Proportional construction for a realistic and smooth ride
An abundance of full speed insta-kill opportunities
A beautiful environment in perfect context for the mod
Cliff leaping Zeds to cut off vehicles
High speed 180 degree hand brake turns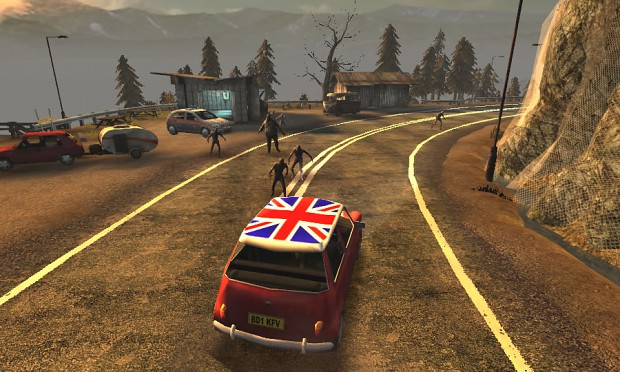 Gameplay in Mountain Pass Day is more weighted towards the players dictating the flow and you'll soon hone your shepherding skills for maximum roadkill efficiency. The long full speed runs and bumpy high speed mountain climbs keep the pace for the duration of each wave practically at full speed. The map takes players around an on road and off road loop with an opportunity for short cuts here and there. The following video provides a preview look at Mountain Pass Day in its Killing Floor Vehicle Mod format. All game play is in Normal mode.