Morterra is NOW ON BROWSER!
Morterra is an online survival game originally written in Java from around 2013-2015, with the intention of being a browser-based game. Once Chrome and other popular browsers disabled Java Applet embedding, it became apparent that Javascript would be the only option moving forward.

We started re-writing the entire project in Javascript back in May. 6 months later, and we finally have something hosted and ready to be played! Check out some pictures of our new and improved game!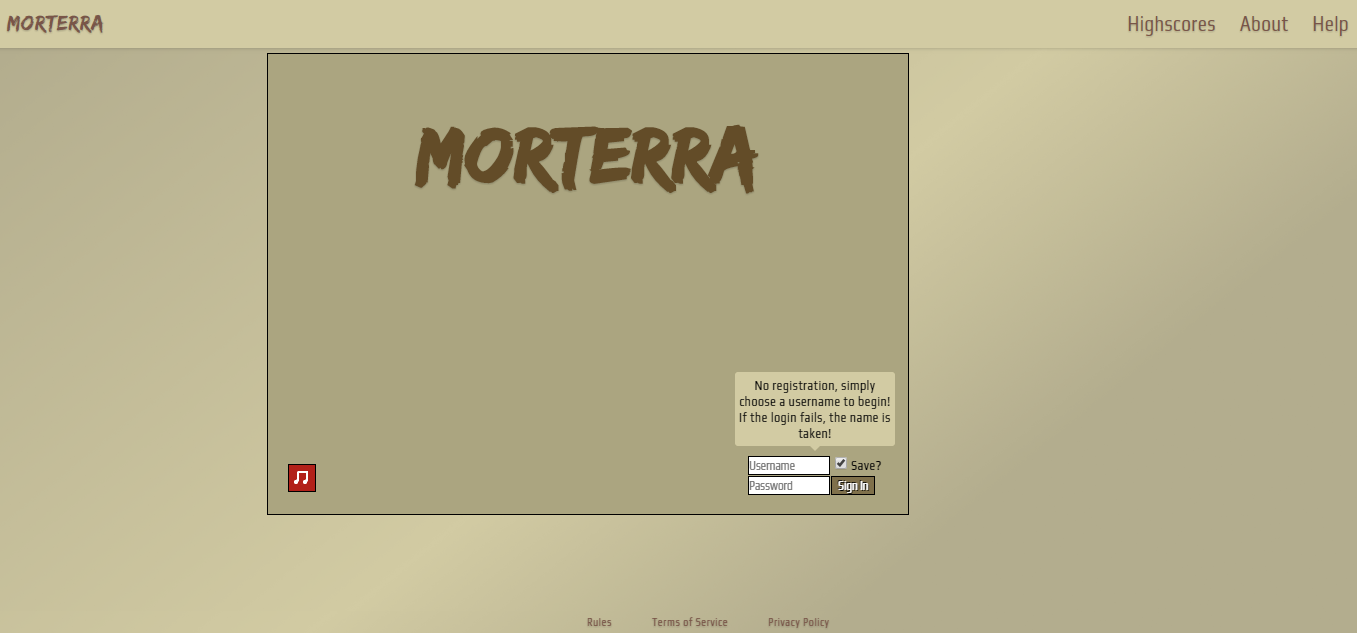 This is our newly renovated login screen/front page to our website.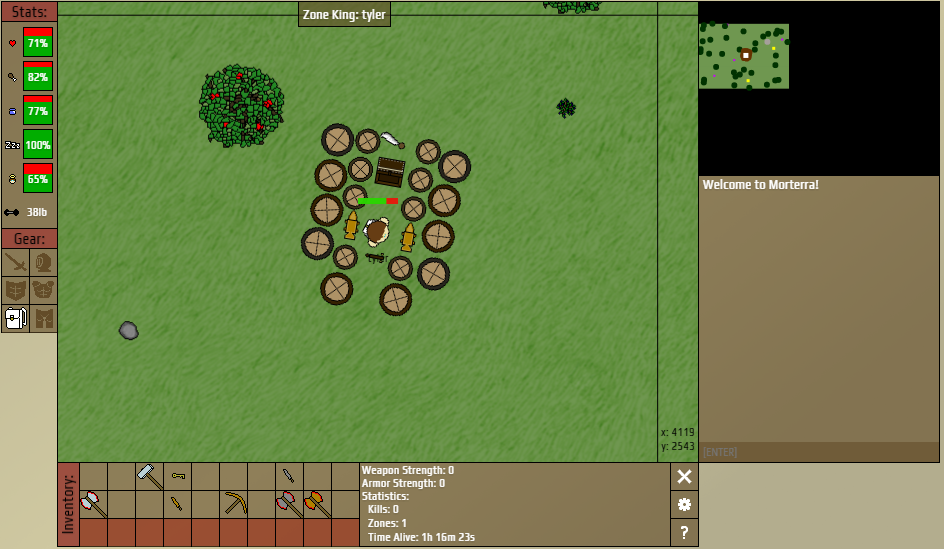 This is a picture of our renovated UI. Still a work in progress, but it's an improvement!

If you're still reading, check out the game! It's great to see new faces, even if you're just going to try and kill everyone! If you're interested in staying up to date, we also recently created some social media accounts to stay connected with our fan base!
Follow Us:
Instagram: @Morterra
Twitter: @MorterraMMORPG
Facebook: Morterra
With converting to browse, we also managed to gain a bunch of new features! I will list some of the most notable ones, and let you find the rest for yourself!
New Features:
- High scores page (Try it: Morterra high scores)
- Mini map
- Music (Credits: About Morterra)
Plans for the future:
- Convert to 3D
- Add SoundFX
- Become the best new browser game of 2018
Thank you for reading! Be sure to check us out, and let me know what you think!

Play now:
Morterra - Online Browser Survival Game