Hi everyone,
It has been a while since the release of Beta 5.1, hopefully you are all enjoying that release. In the meantime the team has been working hard to deliver the next update to Modern Warfare Mod.

Beta 6 will be the largest and most extensive update for Modern Warfare, many aspects of the game will change and more action will be introduced into the game. Here is a list of the main features of Beta 6:
1. South Ossetia war and the Economic Crisis of 2008.
As with all previous versions Beta 6 will unlock the next bookmark for you to play with which starts at 2008. In response to an invasion by Georgia into South Ossetia Russia is quick to respond and sends its own military to drive back the Georgian forces, which side will you pick and what will the outcome of this war be in your game?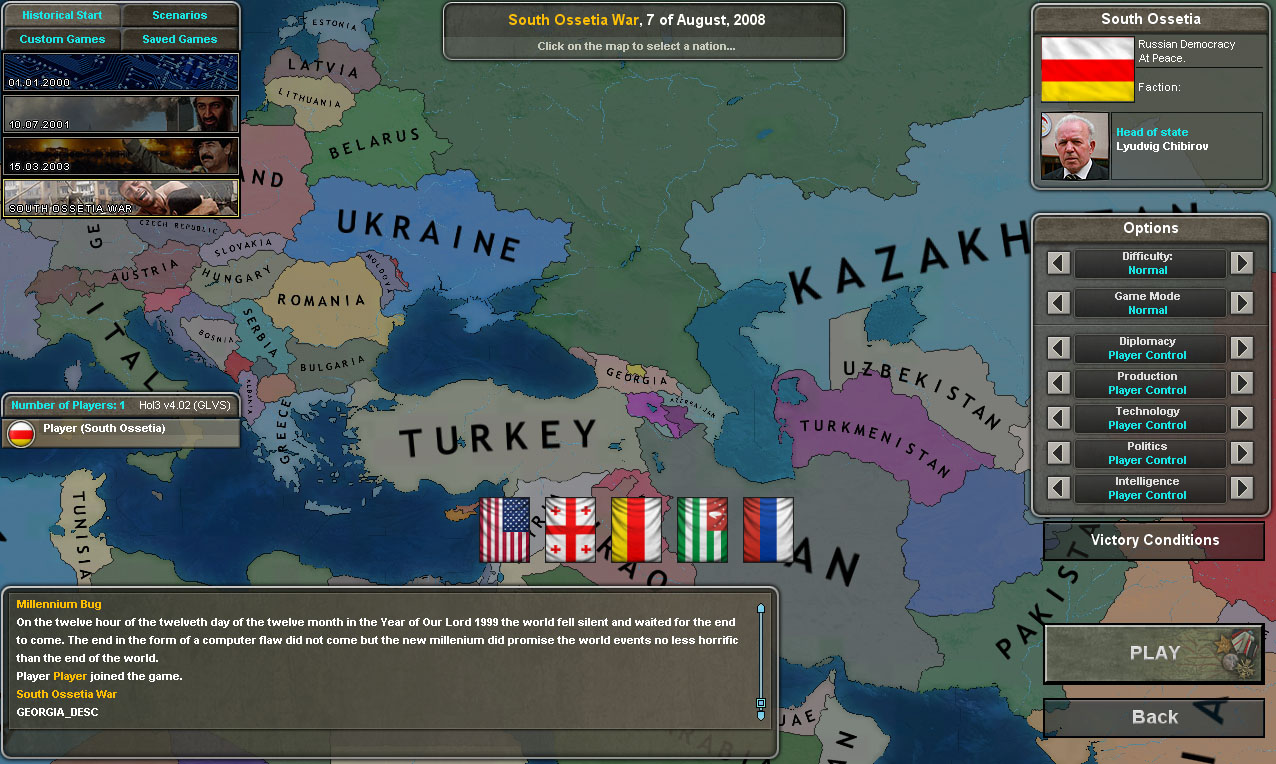 To make the war as accurate as possible the map of the Caucasus region has been reworked and missing countries have been added such as South Ossetia and Nagorno Karabakh. Georgia itself has received a welcome addition of provinces which it can use to delay the Russian advance.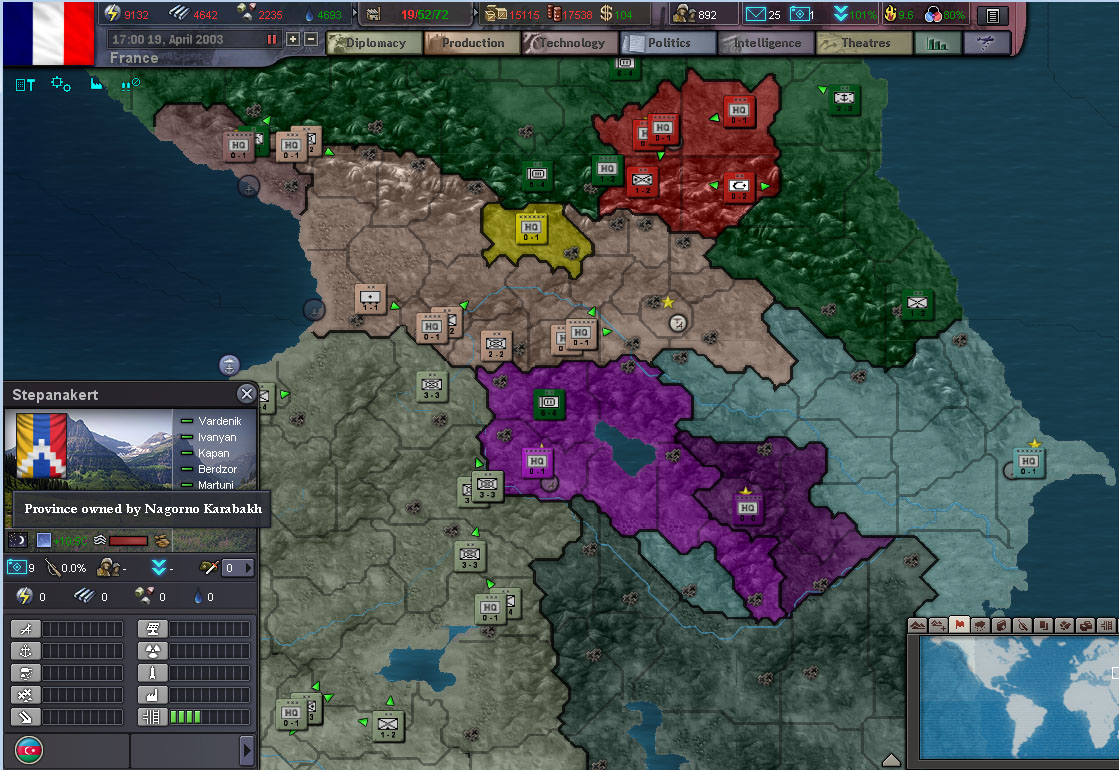 Each of these countries in the Caucasus will have all of their historical ministers added and perhaps some leaders as well.
2. European Union voting mechanic.

The voting process for the European Union has been altered and now splits into two main categories: Treaty voting and Policy Voting.

Treaty voting is used when voting on treaties that reform the entire EU such as the Nice Treaty or the 2003 Treaty of Accession. This type of voting requires ALL members states to agree and sign the treaty, if one member opposes the treaty and votes against it the treaty will not pass which could potentially stop or delay the enlargement of the EU.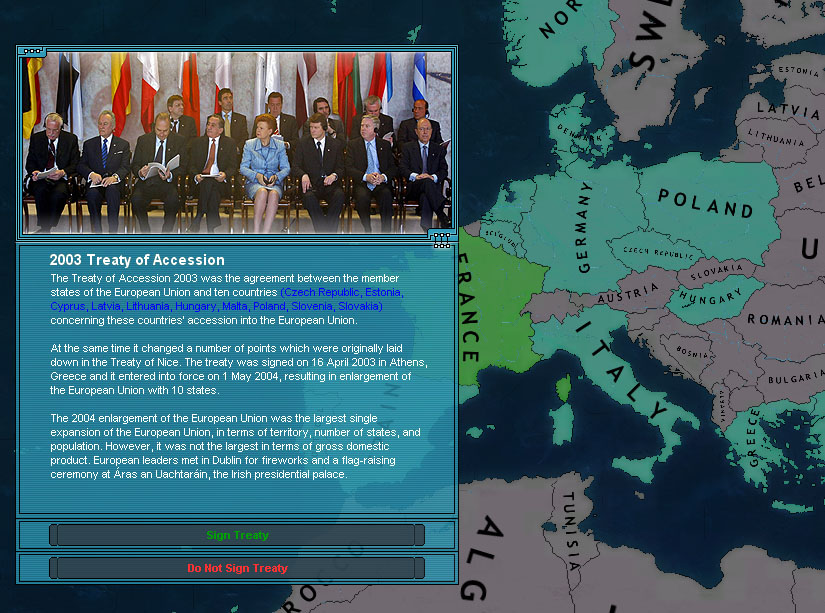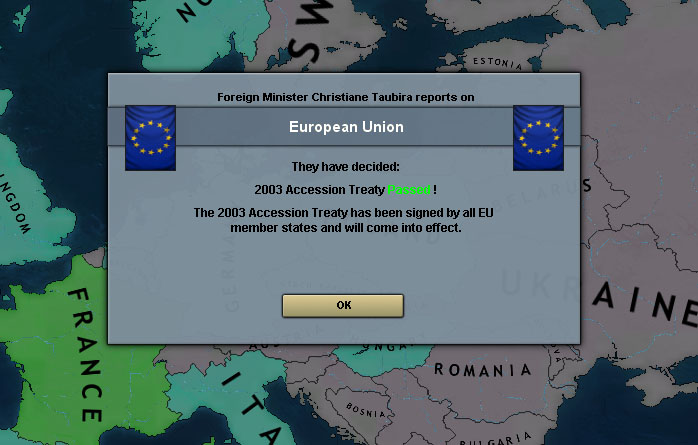 Policy voting is used when voting on general policy of the EU outside of its borders such as a decision to impose sanctions on another country, these votes require a regular majority so if most EU member states support imposing sanctions on a certain country the decision will be passed and that country will have its relations with all EU members reduced to the level it can't trade with them (it becomes too expensive) and will will receive a modifier damaging their income.
3. Improvements to existing and new OOB's (orders of battle)
Beta 6 will add as well as improve the OOB's added in Beta 5.1, the main improvement will features models for the these countries: France, Germany, United Kingdom, United States and Russia, here are a few shots to show how they will look in game.

Please note these images are work in progress and do not represent the final result!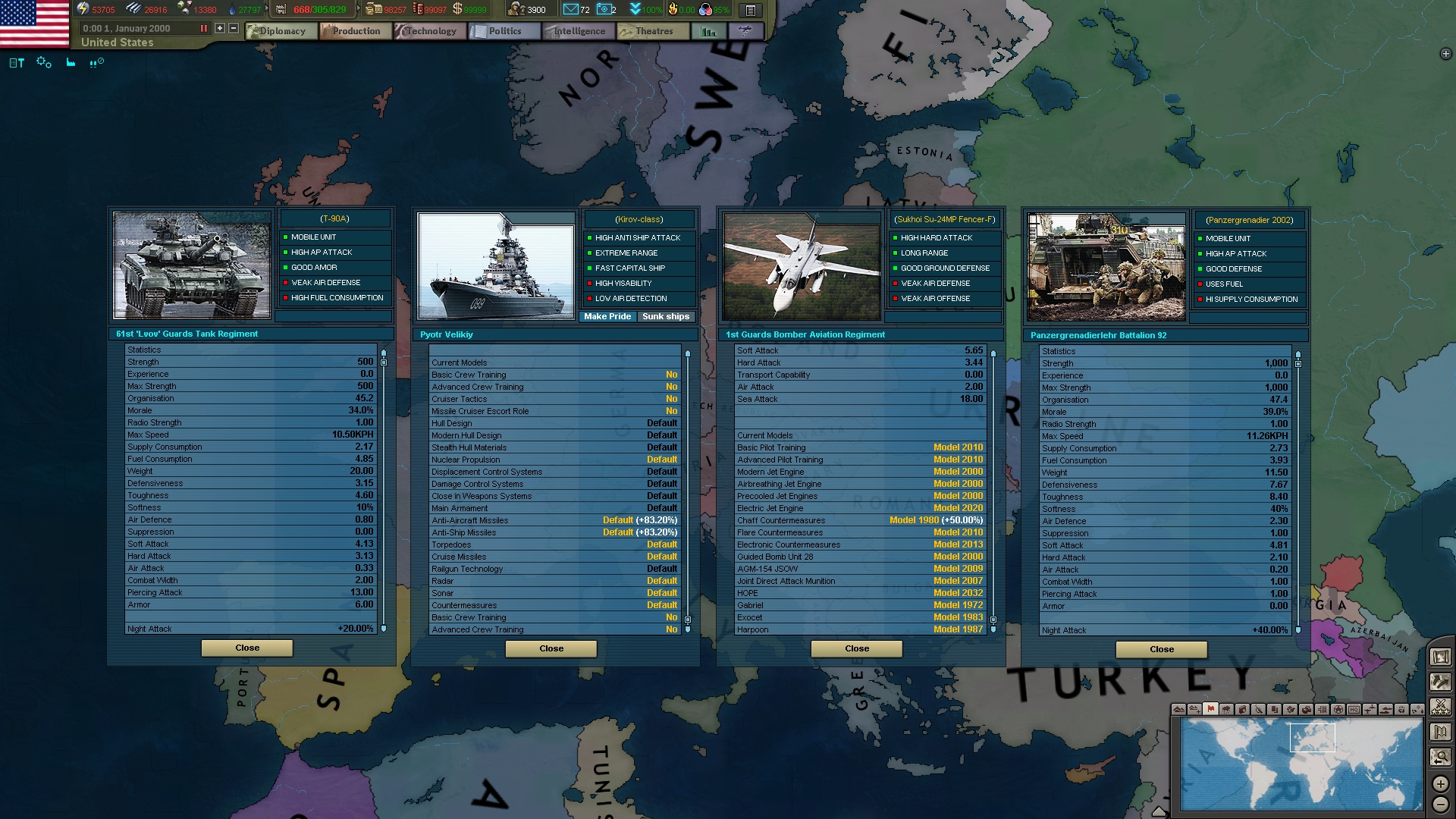 4. Graphical changes
As you may have guessed from the screenshots Beta 6 will introduce changes to the vanilla graphics in many areas and this will continue until the entire game has been adjusted to the new modern look of the mod.

5. Tech tree changes and unit balancing.
There have been changes done to the tech tree of the mod as well as balancing for existing units, some new units have been added as well - you will have to discover those for yourself :)
That is all for now, more preview will follow as we get close to release, much work is still to be done for Beta 6 but I have no doubt this will be our most stable and content rich release to date, thanks to everyone who supports the mod and keep spreading the word regarding Modern Warfare.