Team member Luiz has written a guide to the process of modelling an organic character model and some of the problems you can encounter.
Modeling the Klingon Warrior
Introduction
First of all, modeling a low-poly character these days requires knowledge of certain techniques that make the result better looking and easier to animate. This reference will not teach the techniques themselves, but only show the main workflow through those. It will cover polygon modeling, digital sculpting, optimization, unwrapping and texturing. I'll try to make it as easy to follow as possible and include as many images as I can to help you understand what is been explained. Hope it makes for an enjoyable read.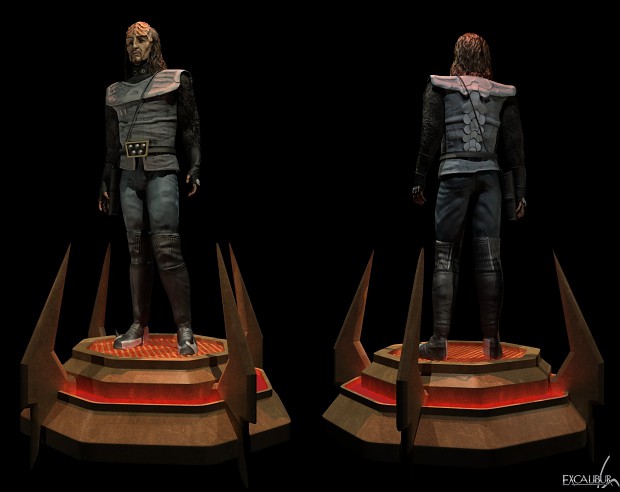 To read the rest of the article, complete with multiple WIP shots, click on over to the official forums!