Since beginning development of the Freeworlds: Tides of War mod I have always enjoyed the MODDB awards for two reasons: A chance for the development to reflect and be proud of the things they have accomplished throughout the year and an opportunity for the fans and followers of the mod to say thank you in their own way for the work we do. As many of you know, modding isn't an easy process, but with faithful and enthusiastic fans, it drives us developers to produce the very best product we possibly can.
So, to start things off, I first wanted to take you all back to the first glimpses of the fighter and capital ship combat showed the fans in the early part of this year. As some of you that have played X-Wing Vs. TIE Fighter and X-Wing Alliance will notice that those games had an extremely strong influence in flight physics design and overall gameplay of this mod. Our goal was to combine the fast paced nature of XvT and the ease and versatility of Freelancer. As for our capital ship dynamics, we've tried to stay true to canon in many ways with only some alterations to ships for overall gameplay balance. When you fly these capitals, they truly will be the behemoths you always wish you could pilot.
Enjoy the videos:
Fighter Combat Demo

Capital Ship Combat Demo:
Soon after we released these two videos showcasing some combat, our team went to work on fleshing out the missile/torpedo system for our die-hard bomb lovin' junkies. Once again, using XvT as our influence, we developed a system that will allow players to pick off critical targets of a larger capital to bring it to its knees. However, for this to be achieved, it will take a dedicated bomber squadron.
Also, within this time, we went to work on making the effects of these missiles/torpedos visually stunning. Fortunately, we have one of the best effect designers for Freelancer on our team and he produced some beauties...
While work on our missile/torpedoes was being completed, other developers on the team were producing the finishing touches for our Corellian Capital Ship fleet. For those of you that are dying to being in the Corellia faction, we've got a treat enstore for you!!
Below, staring from top to bottom:
Corellian Cruiser (Cruiser Class)
Corellian Destroyer (Destroyer Class)
CC-7700 (Interdictor Class)
Liberator Cruiser (Carrier Class)
Corellian Heavy Gunship (Frigate Class)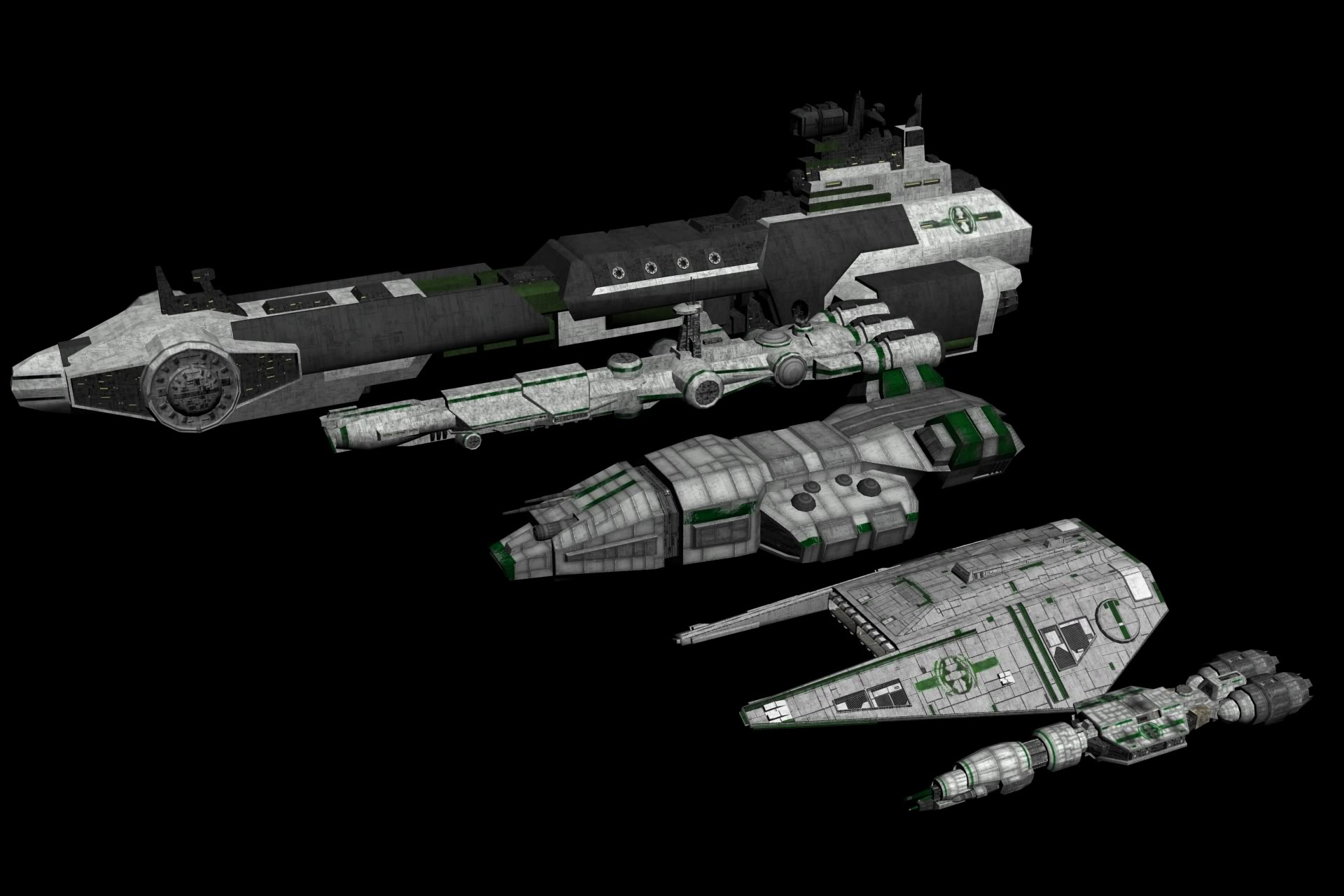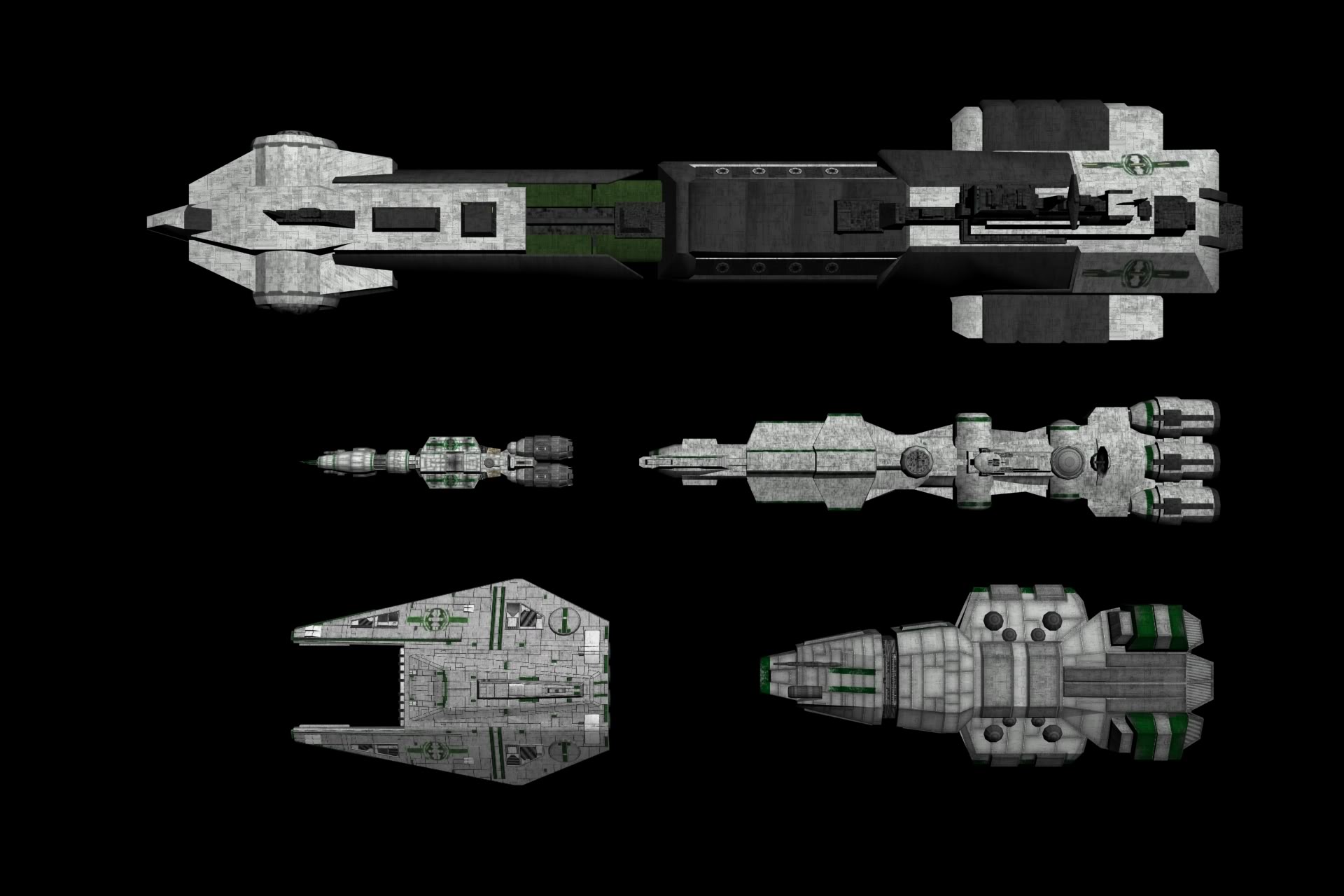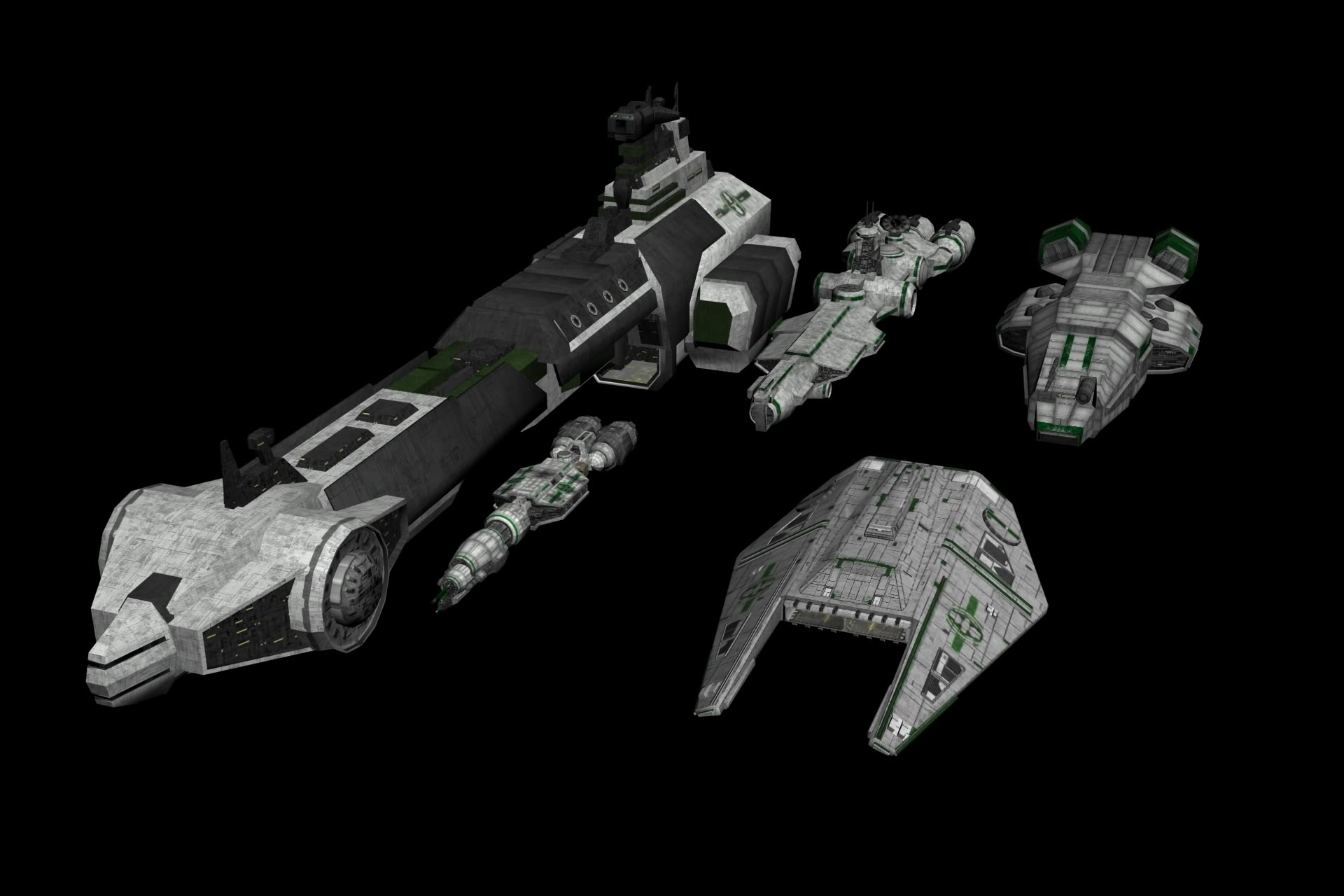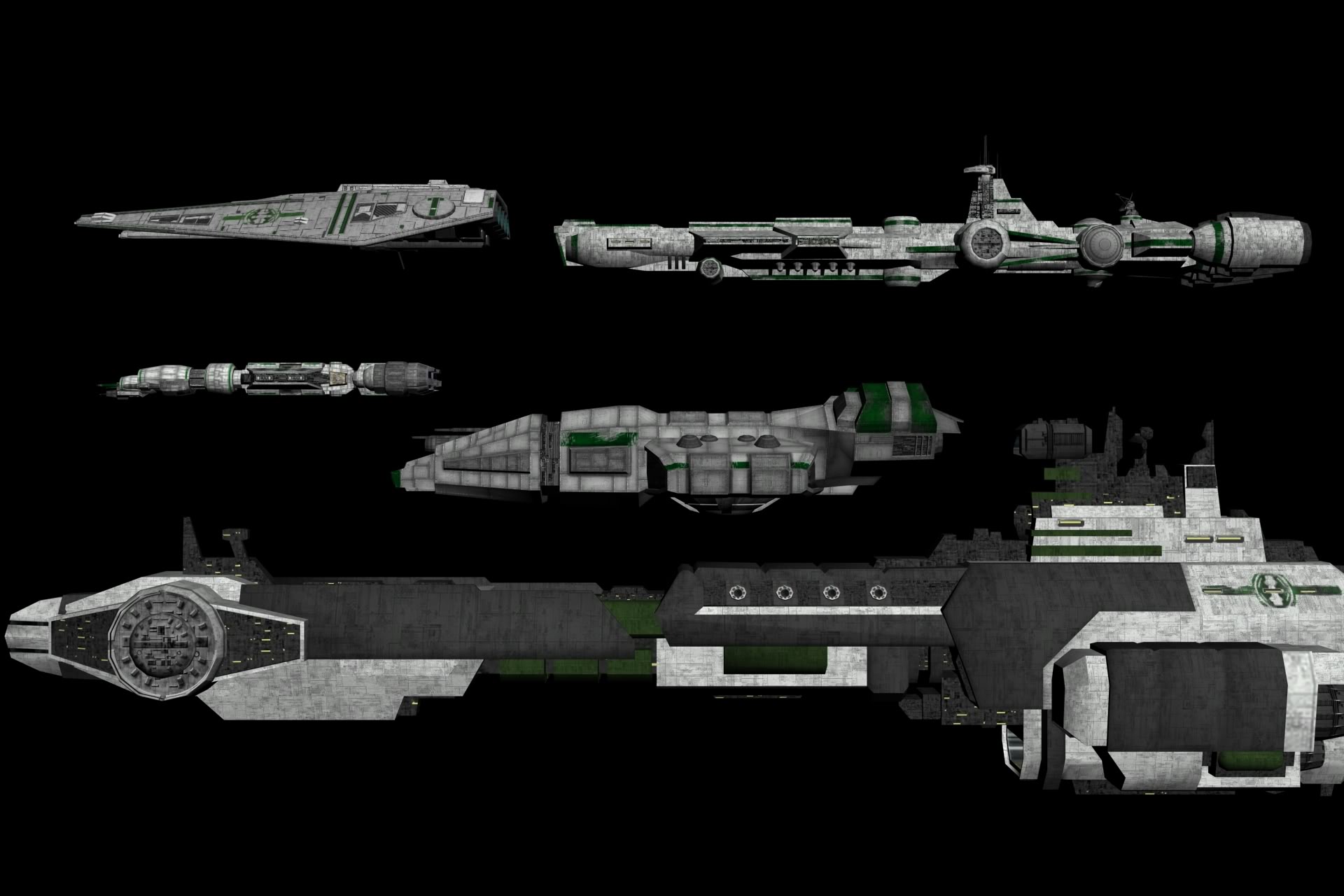 Well, this takes us to about early June of this year in terms of development progress! In my next article, I'll recap the amazing changes we've made to the mod in regards to graphics, with the DX9 port, the addition of some beautiful SW models and functionality of Freelancer (zoom function, multiple characters)
Once again, thank you for all the support you've given us over our 2 1/2 years of development. Without you guys, we wouldn't be here.
And, hopefully for those that have just found us, we hope like what you see and give us a vote for the MOTY awards.
As always, any questions, comments or suggestions are welcomed!