Welcome back to another update! I wanted to write that Missions 4 and 5 now contain the same level of scripted events that the rest of the missions feature, literally ending the game with a bang now.
If you don't mind seeing what happens, watch this video of me playing through the Salacia mission.
Alien Cockpit
---
Our cockpit artist Aurel_Tristan has pushed out another amazing piece of art recently, an alien cockpit.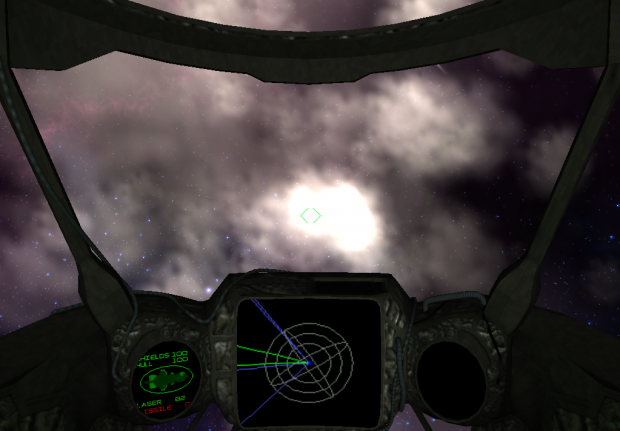 This is currently only playable in the multiplayer portion of the game, when players choose to play as the alien faction, but I think it's one of our best cockpits yet! I'm hoping to work this into the single player missions in the future as well.

Up Next
---
Coming up next I'm hoping to get the Ensign-1 in game and playable. Then after that I'm hoping to add some more missions to the game, so stay tuned for that!