While you wait for the release of Pre-Alpha version 2 on the 01.01.22 you can find our first playthrough of mission one, and a written commentary below detailing how we made it. Enjoy!

1. The Junkyard
Space can be a bit boring, I wanted the player to jump into something a bit more interesting on their first mission, so I had the player jump into a junk yard with all the derelict Mandalorian warships. For those who are familiar with KOTOR timeline it also sets the story up between the KOTOR comics and the first KOTOR game.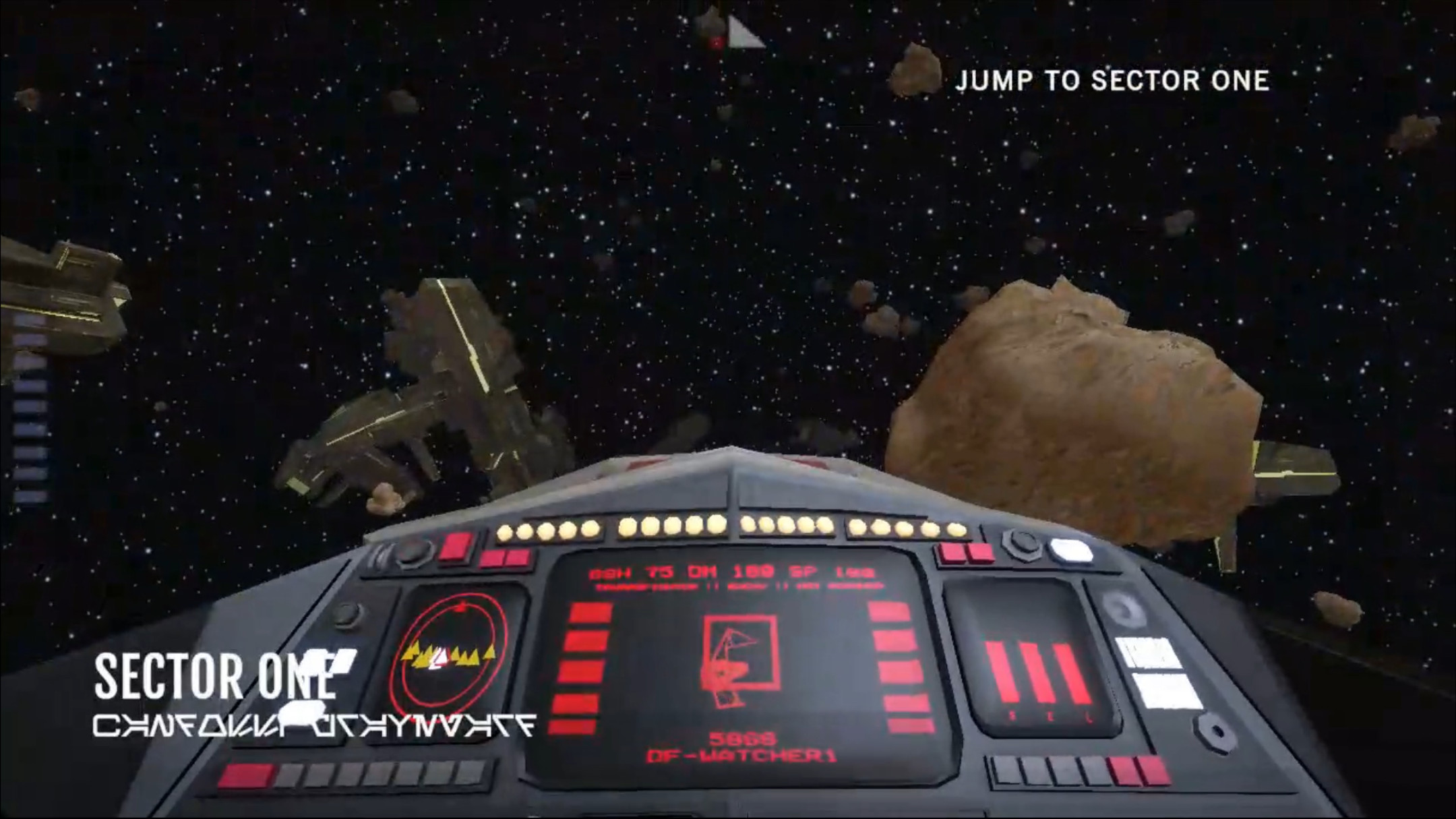 2. Something familiar
All the X-Wing series games start off with the same task (including Squadrons): fly past and scan stuff! While the Starfighter puts a few different elements in before that happens, I didn't want to break with tradition, so the first mission involves you scanning the ships in the junkyard for illicit activity.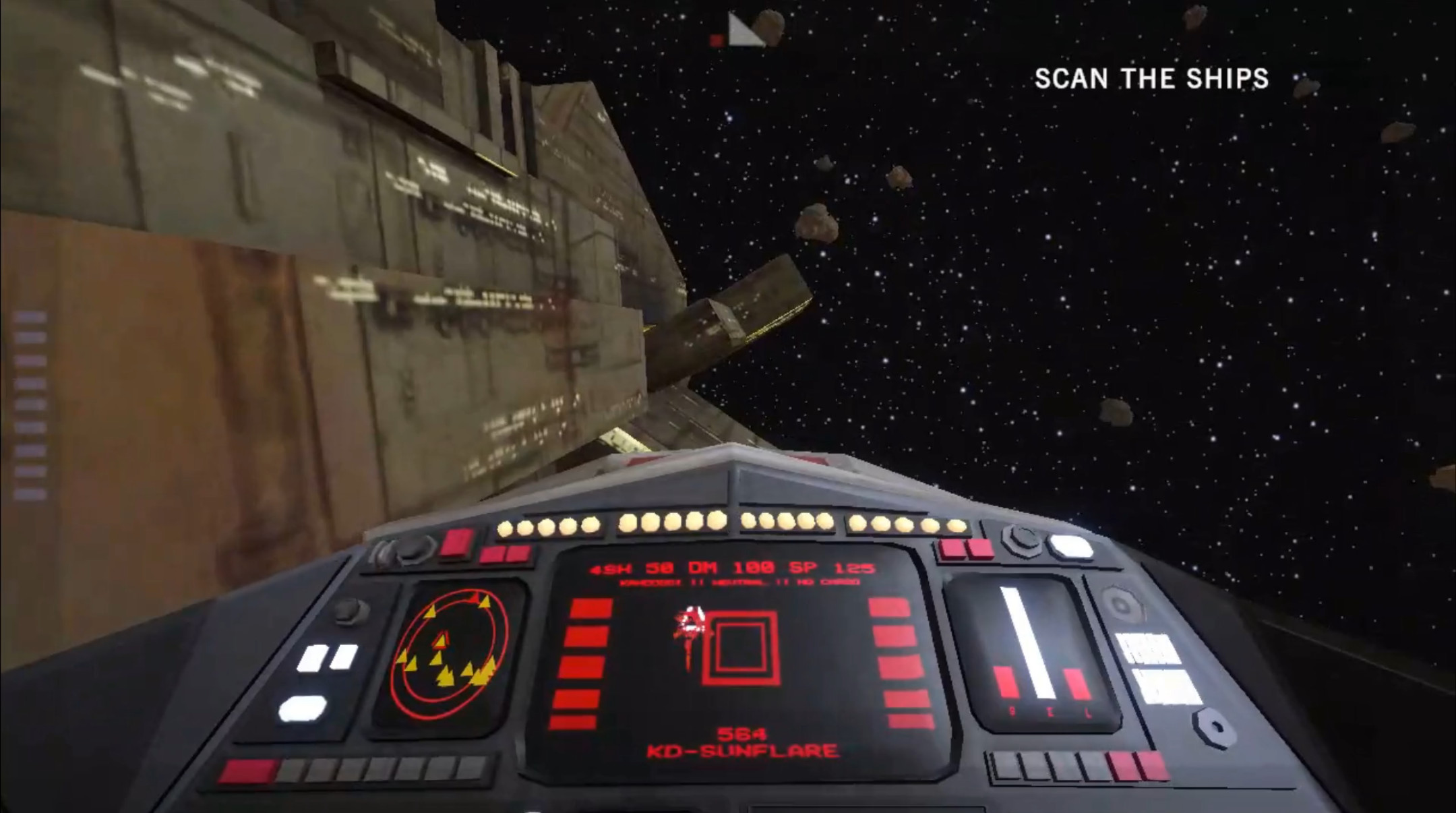 3. Landing and Take-Off on Rotated Ships and Moving Ships
One element that I worked hard to implement was to allow your ship to land on a ship that is on an angle, moving, or even upside down and to be able to get out and walk around. This came with some serious sacrifices (rag-doll physics on NPCs), but I think it was worth it. Pity no one will realise how hard I worked to get it in the game.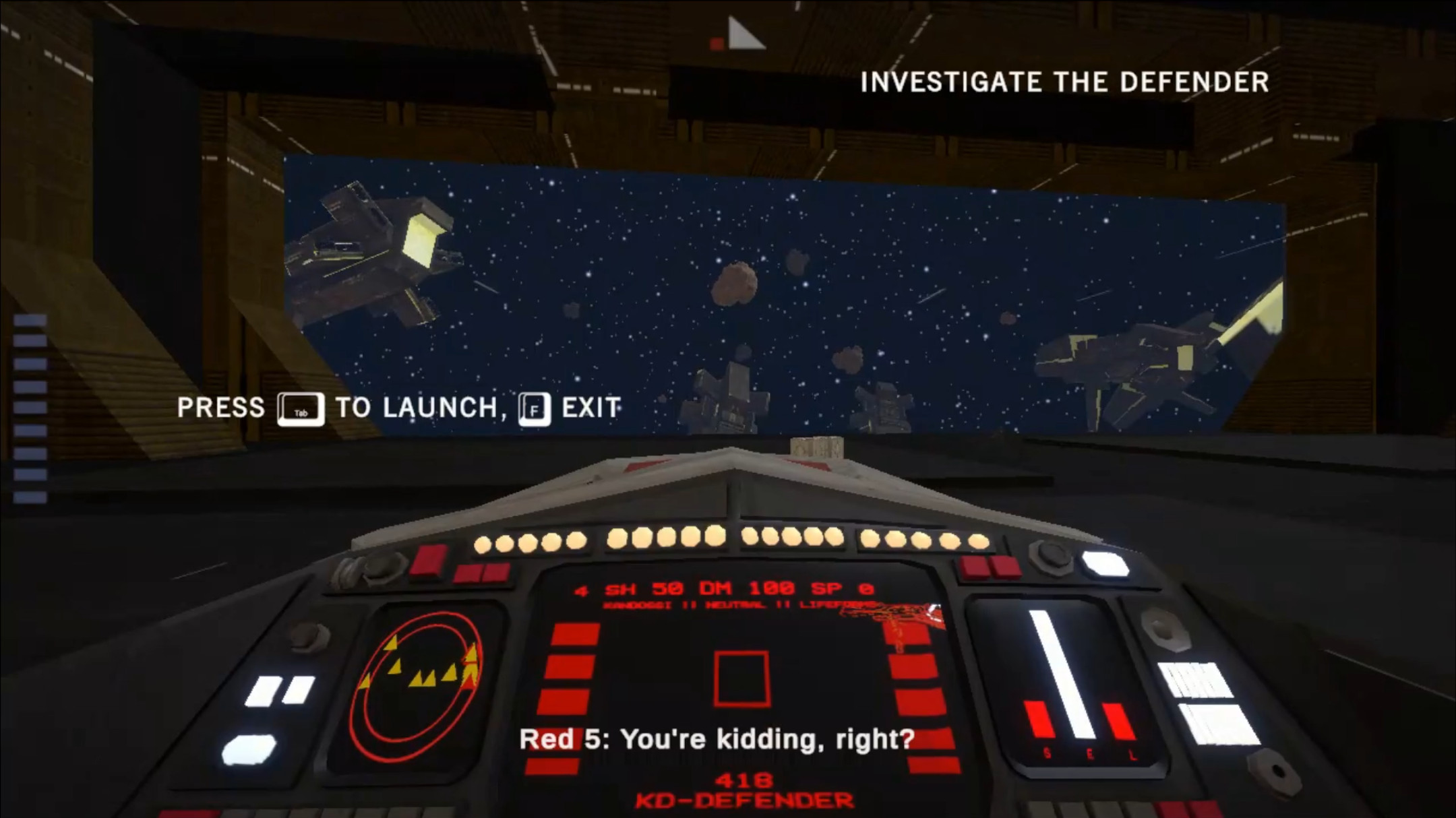 What's Coming Up?
Look for the release of Pre-Alpha 0.2 on 01.01.22 and for the playthrough of mission two next week.