我们在冬天开始的时候着手制作这个模组,又在冬天结束时完成了它的第一个版本。这令我们感到欣喜同时,又深感遗憾,因为0 AD的A24-Xšayāršā 版本在不久前发布,明镜 Mirror-1.0.0将成为最后一个基于A23-Ken Wood版本的模组,许多已经接受Xšayāršā的玩家可能不会再去体验它了。
而我们也需要花费更多的时间,去了解Xšayāršā与过去两年间的Ken Wood的不同,然后再去制作基于新版0 AD的明镜 Mirror-2.0.0,希望在此期间,那些依旧留在在Ken Wood版本上玩这个模组的玩家,可以积极地给我们反馈有关于史实和游戏机制设定的意见,这有助于我们之后完成2.0.0版本。
We started making this mod at the beginning of winter, and at the end of winter, we finally completed the first version, which is gratifying. At the same time, we also regret that because the Xšayāršā version of 0 AD was released not long ago, Mirror-1.00 became the last Ken Wood-based mod. Players who have accepted Xšayāršā cannot experience this mod for the time being. We need to spend some time to go. Learn about the new version of 0 AD, and then go to make version 2.00. I hope that during this period, those who are still on the Kenwood version and use this mod to play games can actively give us feedback, which will help us release patches and Complete version 2.00.
模组下载 Mod download:

关于本模组的设定,可以参考以前的文本(安装包中附带有汉文和英文的说明文本)
Regarding the setting of this Mod, you can refer to the previous manual (the installation package also includes Chinese and English instructions):Manua
本文仅使用图片简单展示模组中各派系的文明介绍和建筑树面板的信息。
This article only uses pictures to show the civilization introduction and the content of the building tree panel in the Mod.
波斯 Persia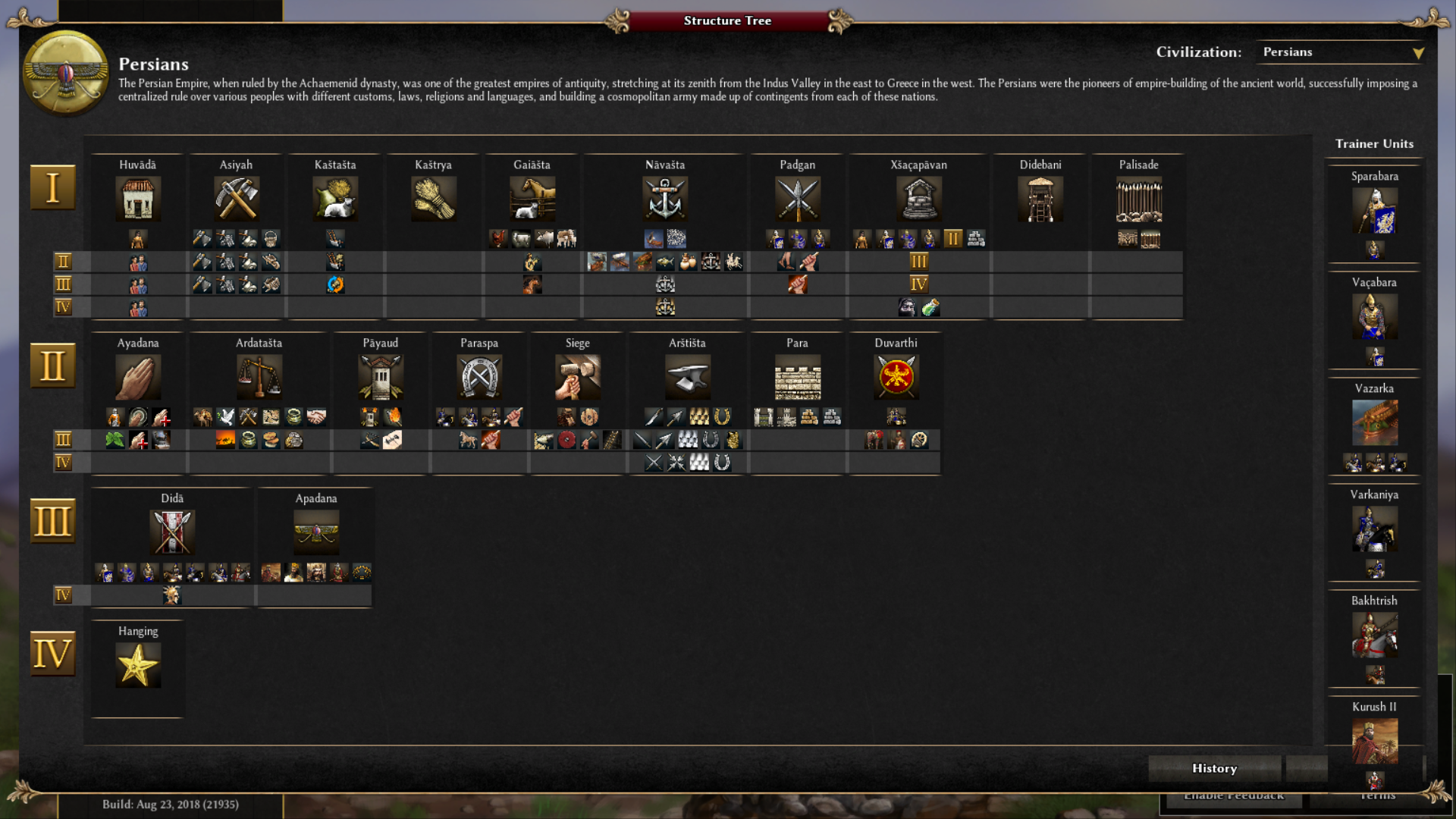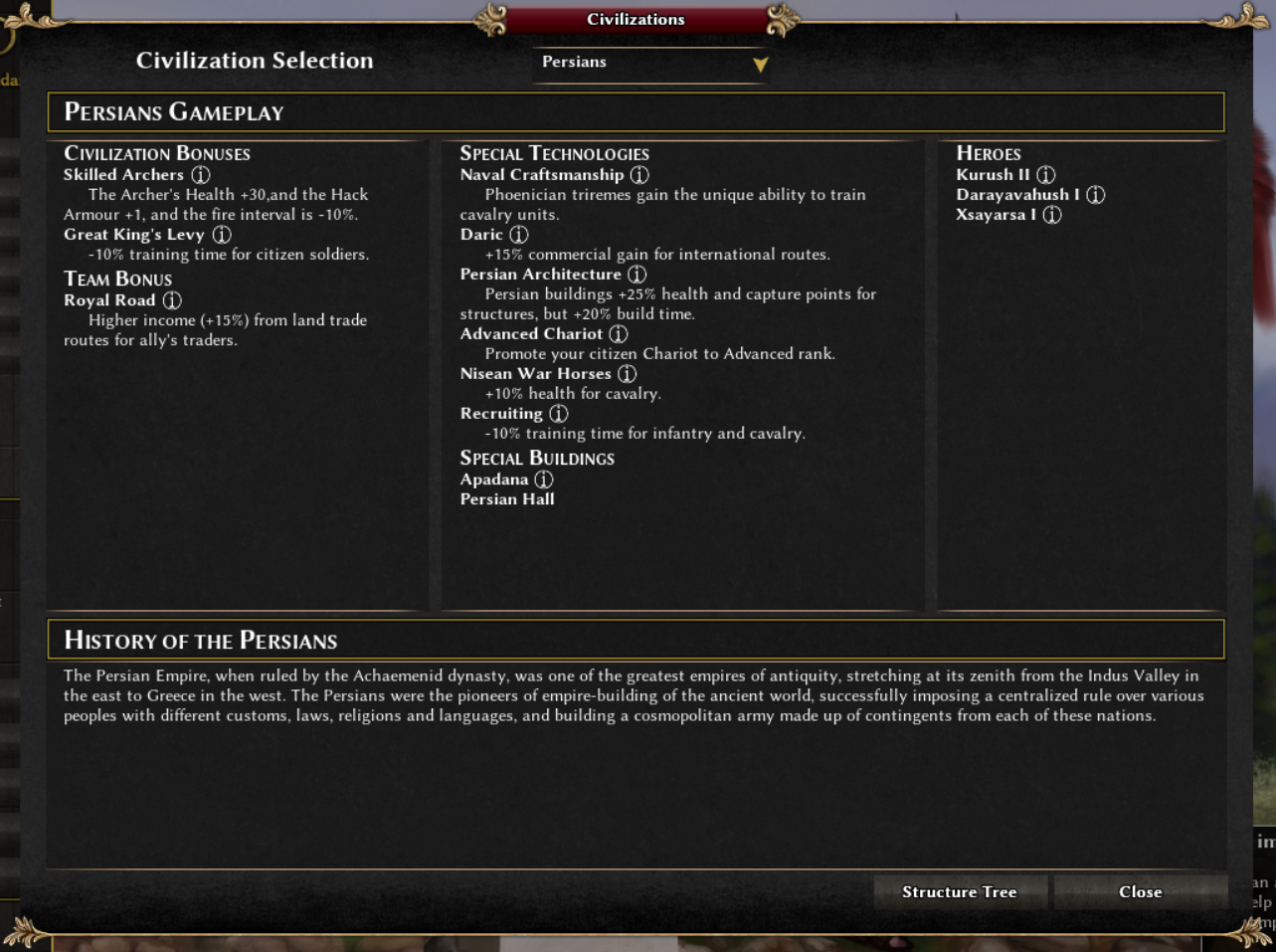 布立吞 Britons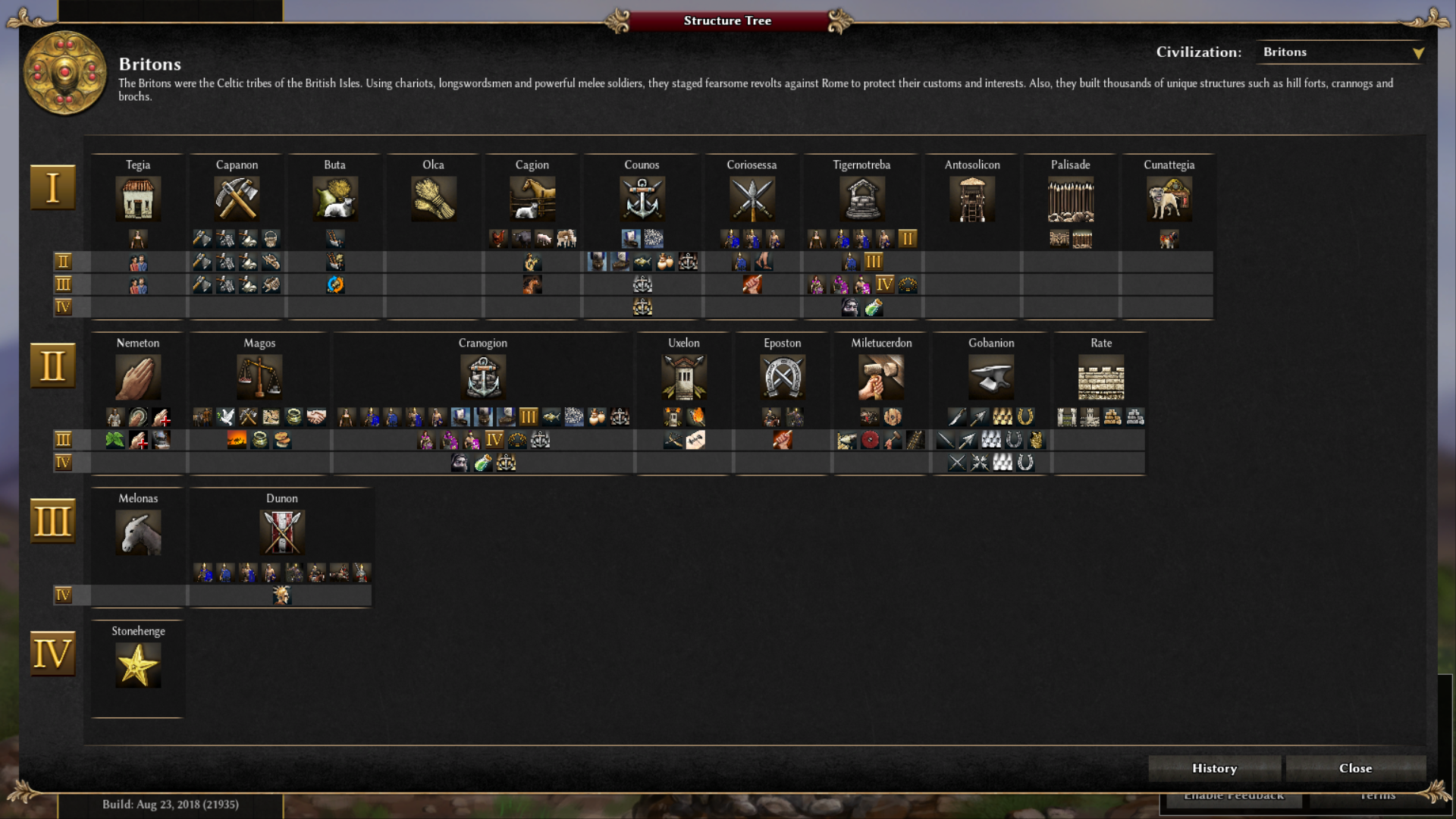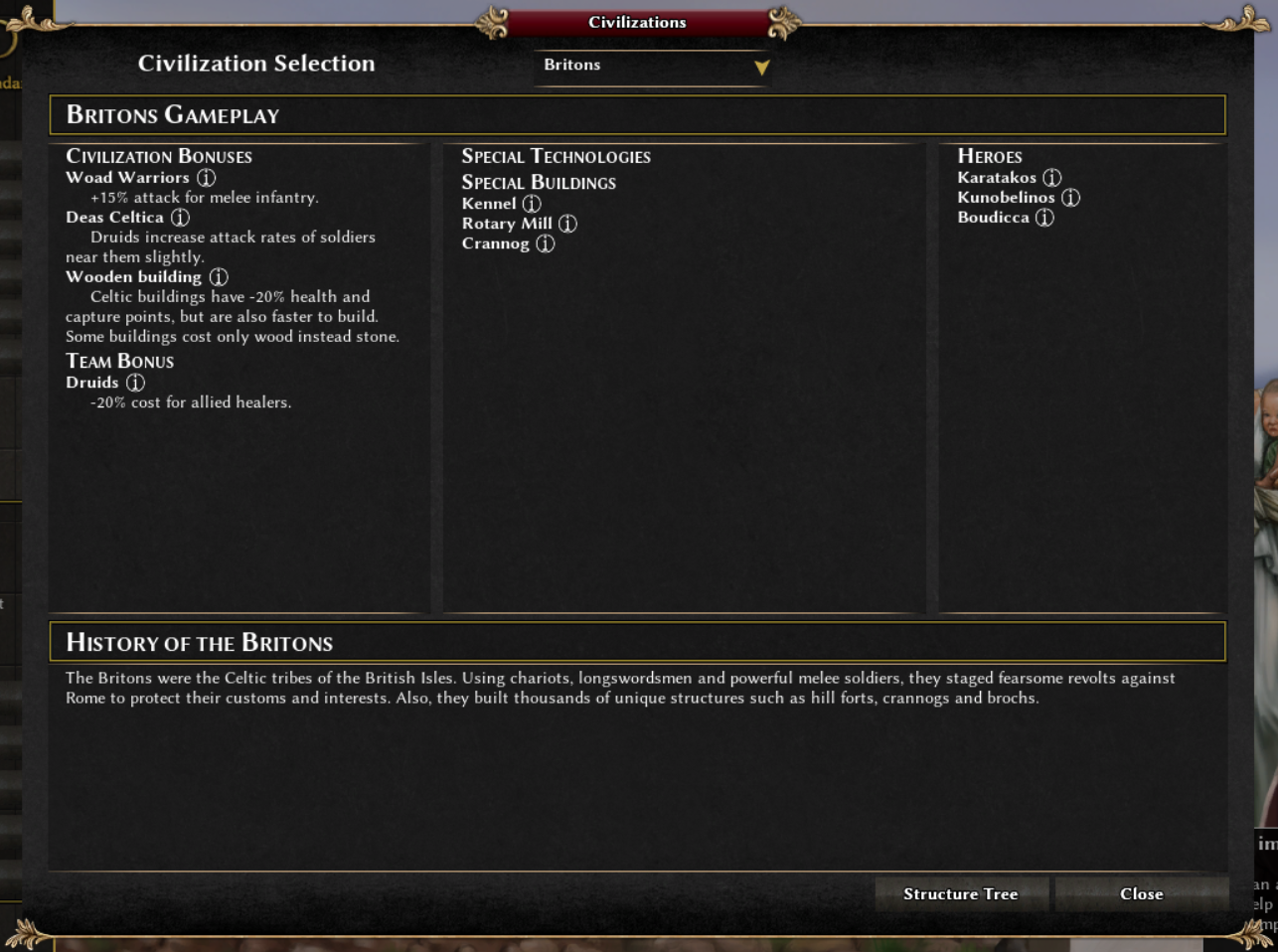 高卢 Gauls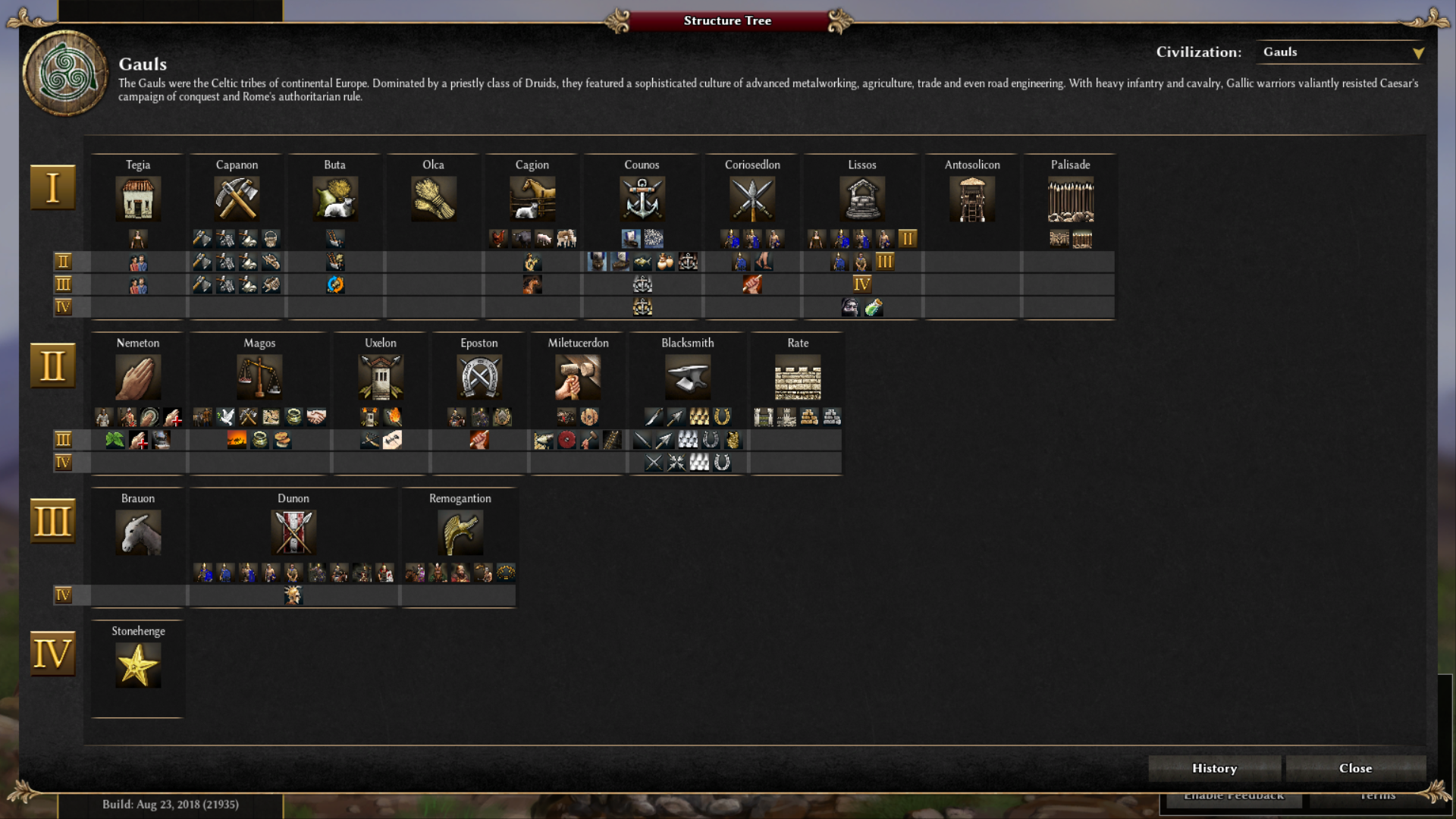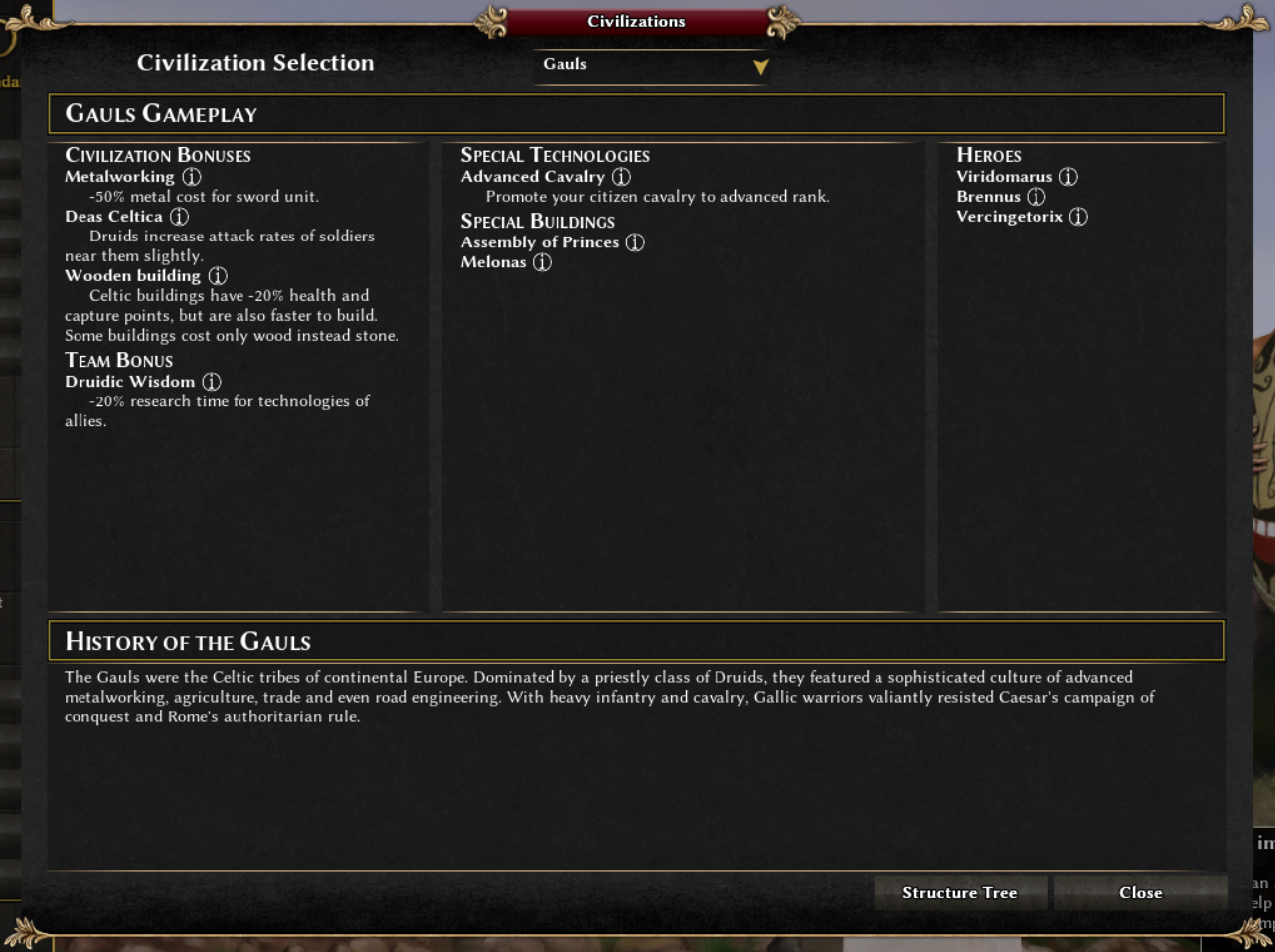 迦太基 Carthaginians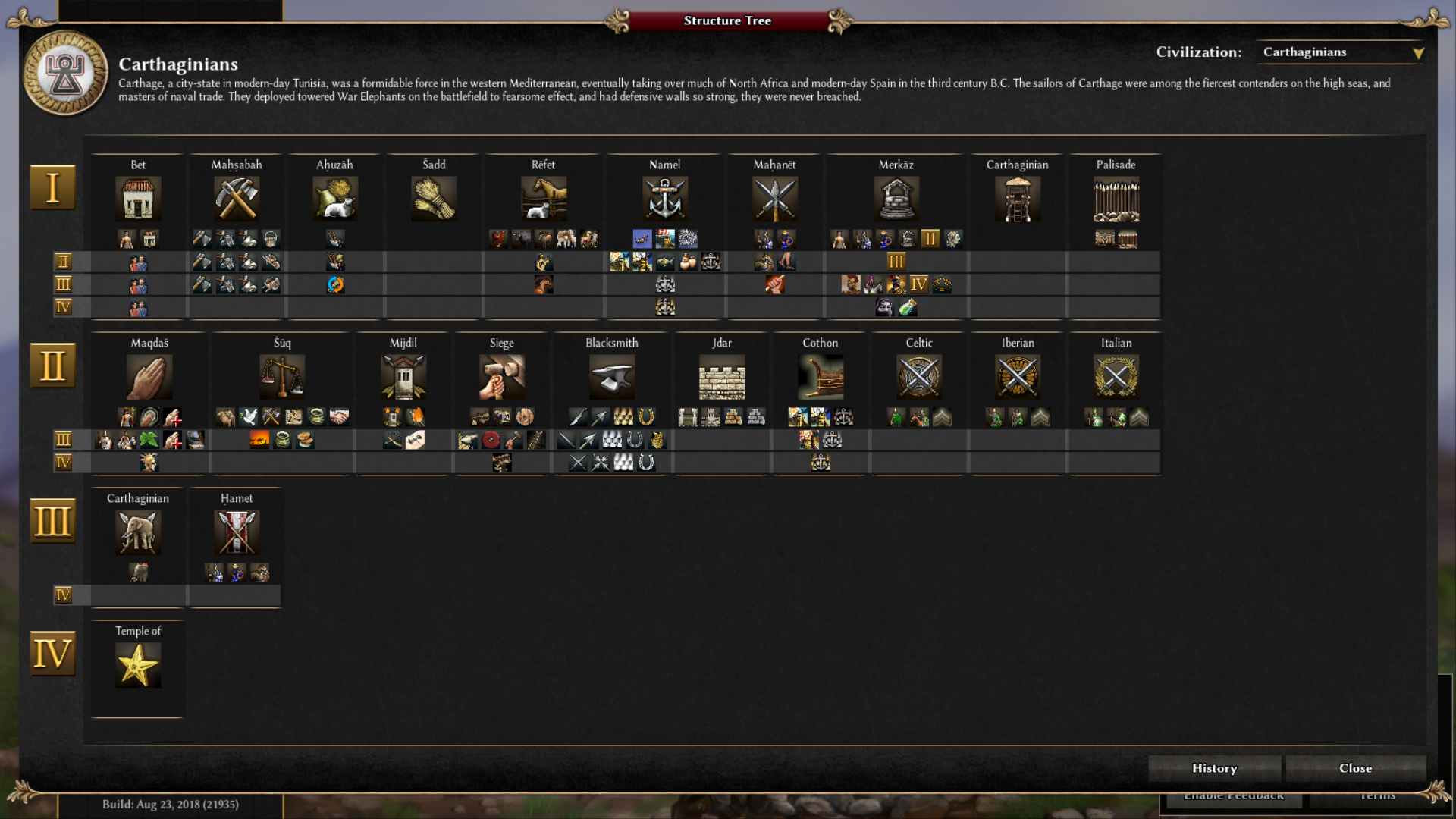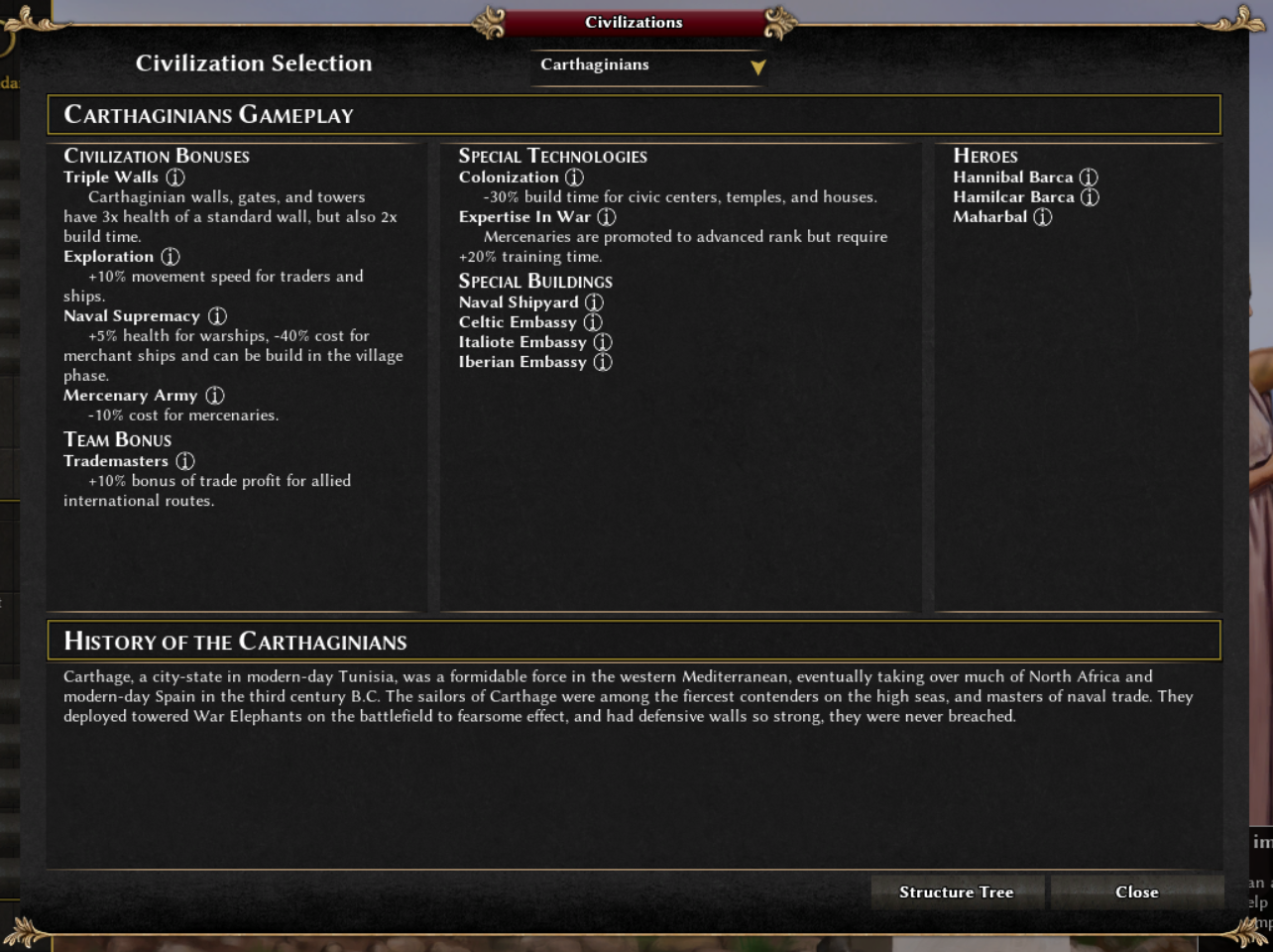 库什 Kushites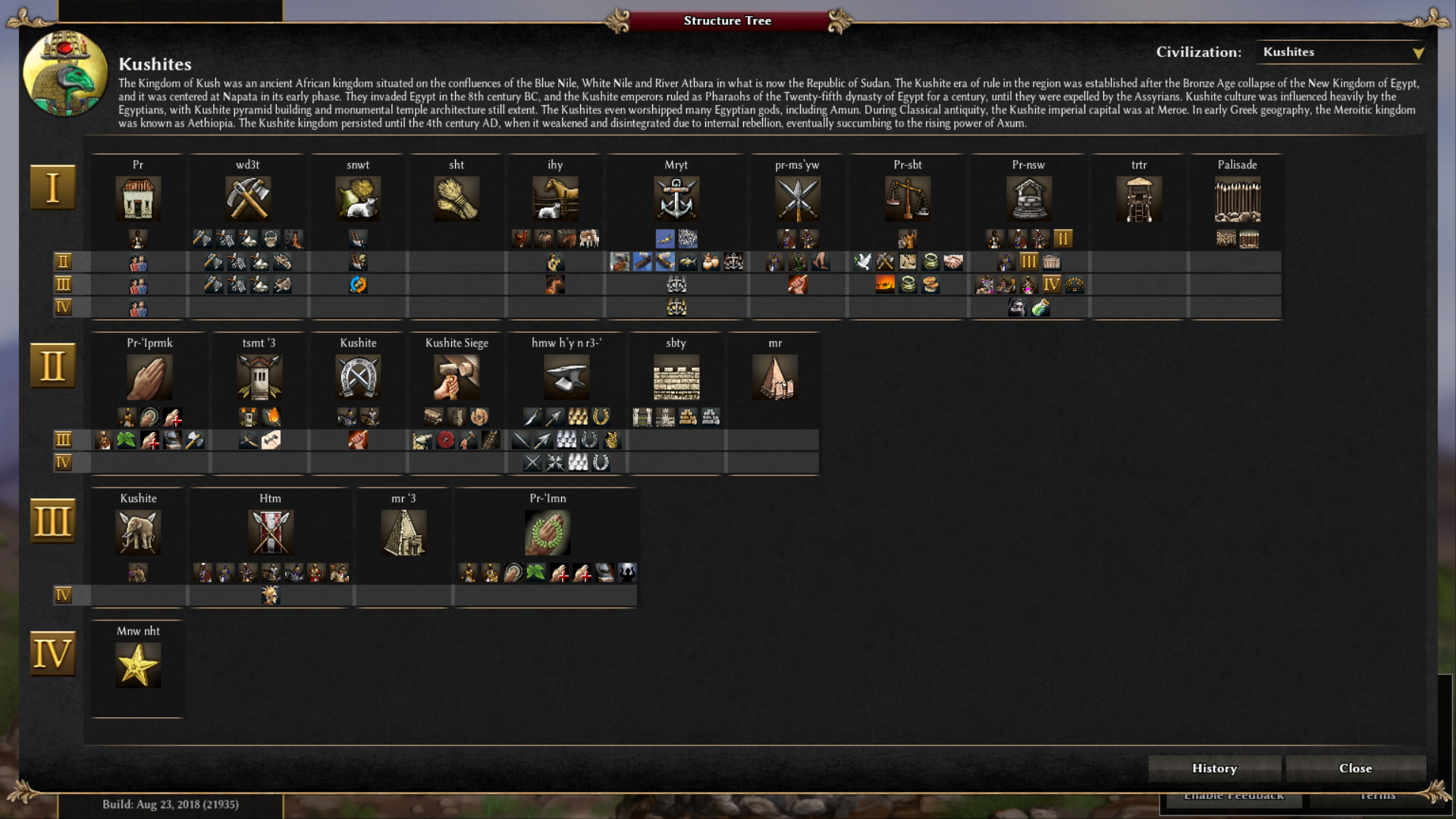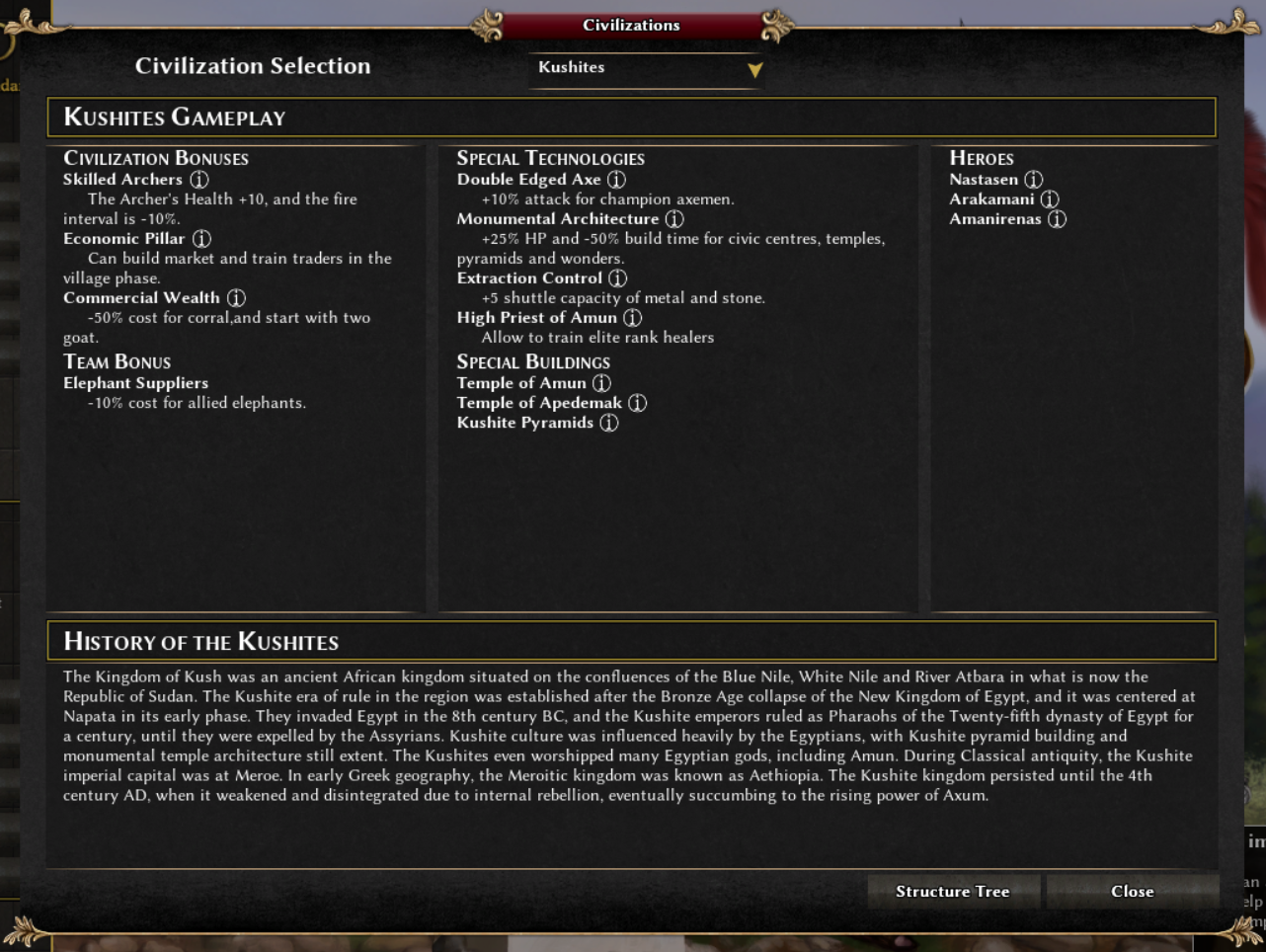 拉栖代孟 Spartans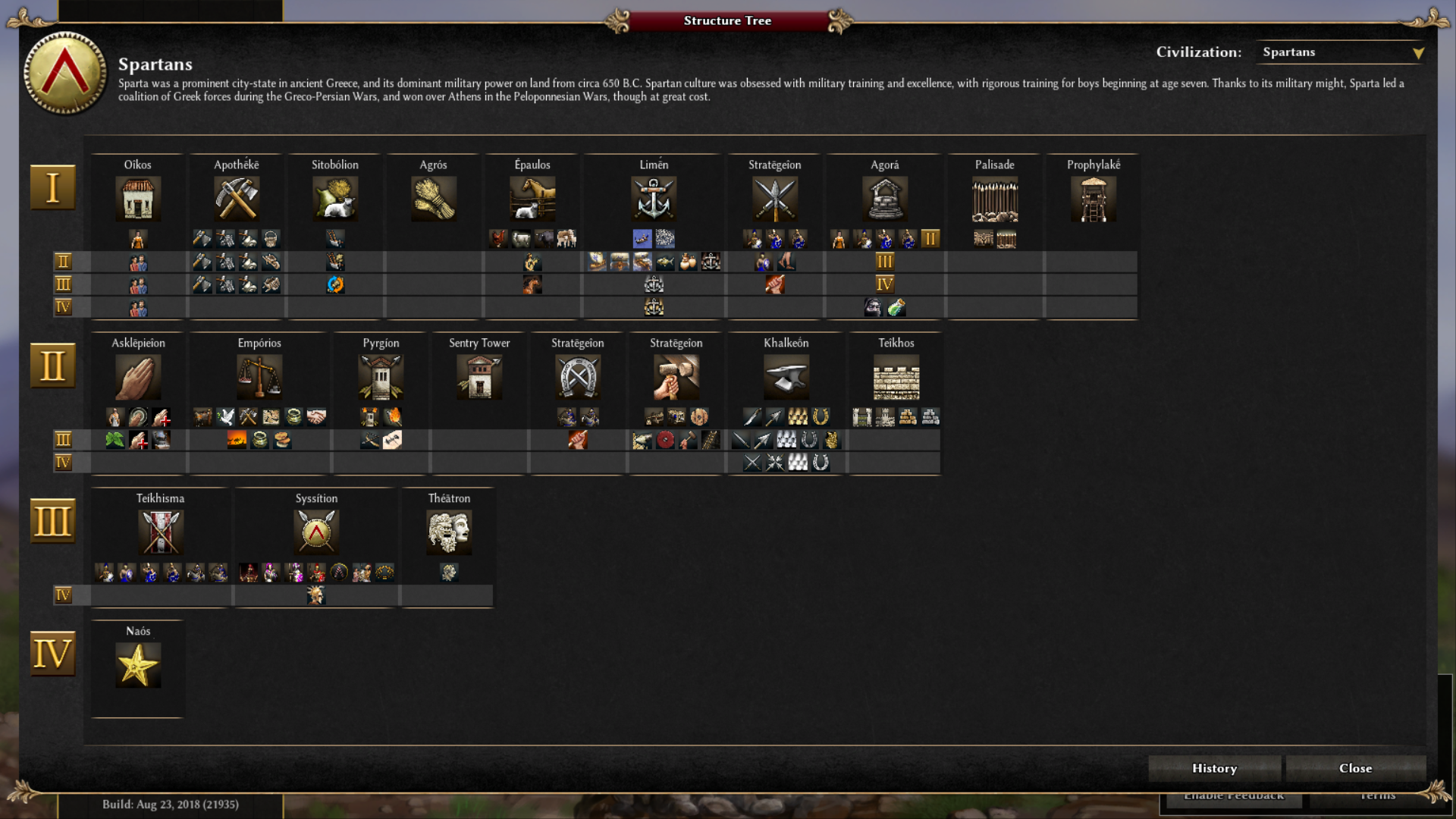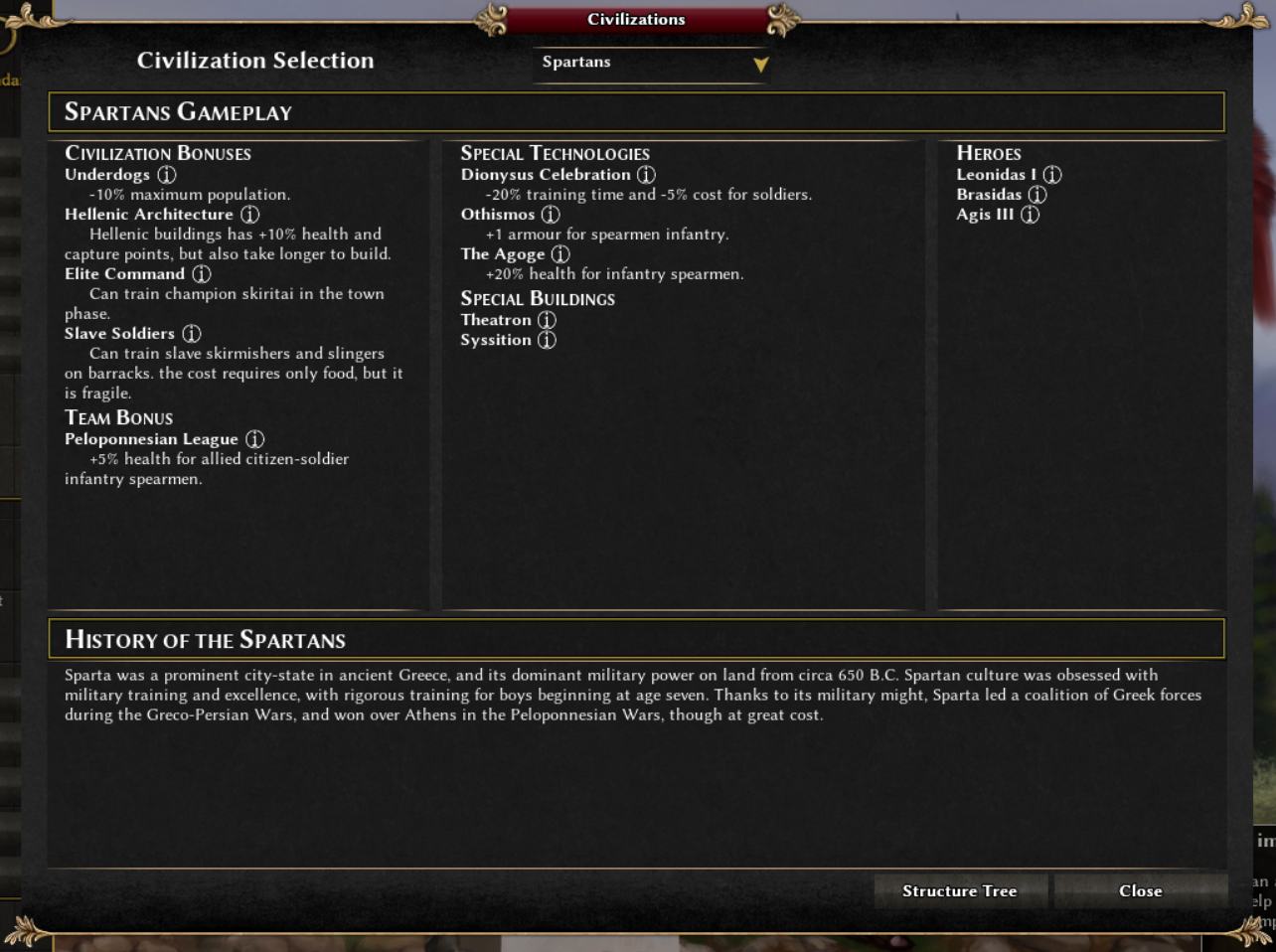 罗马 Romans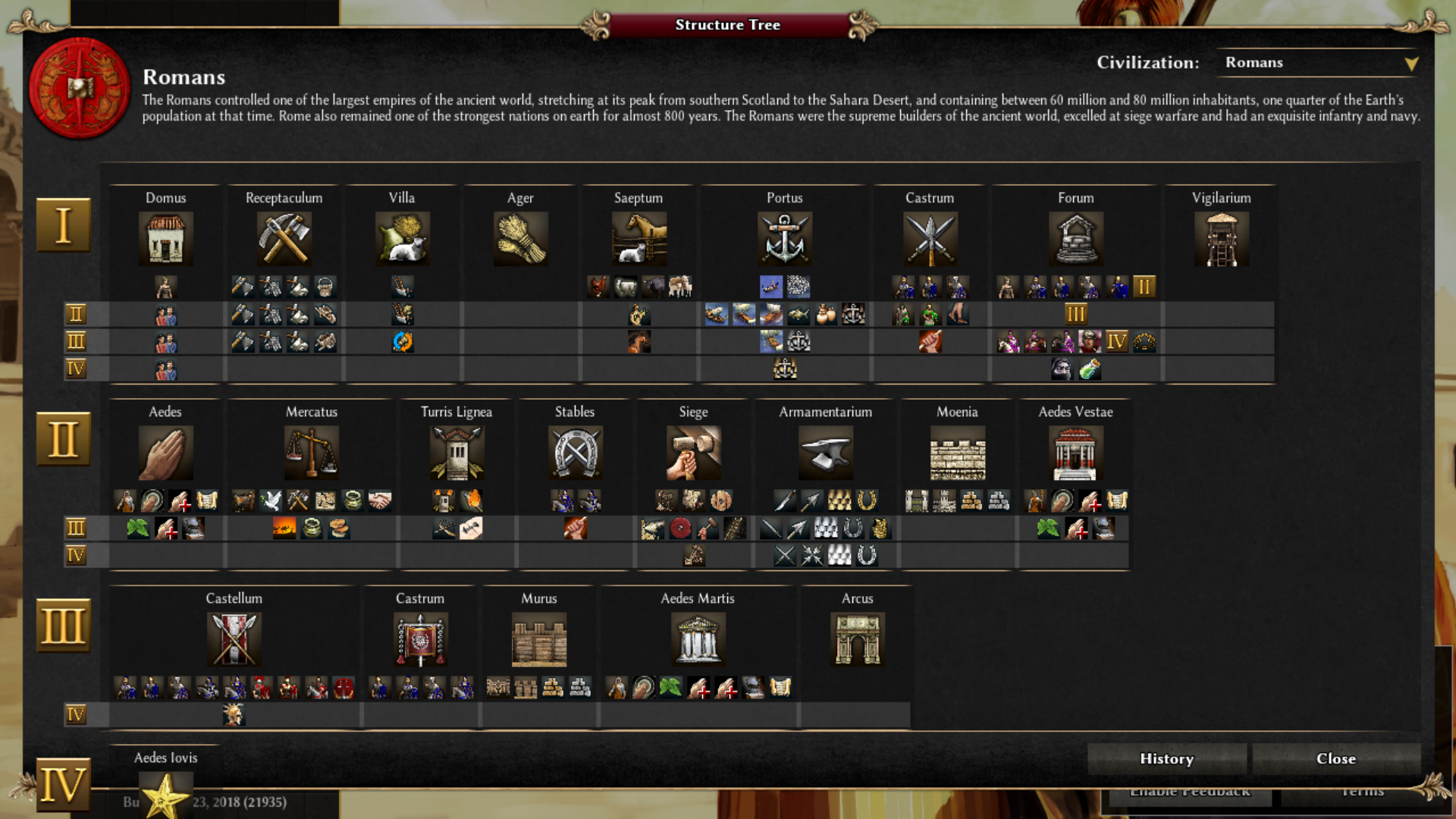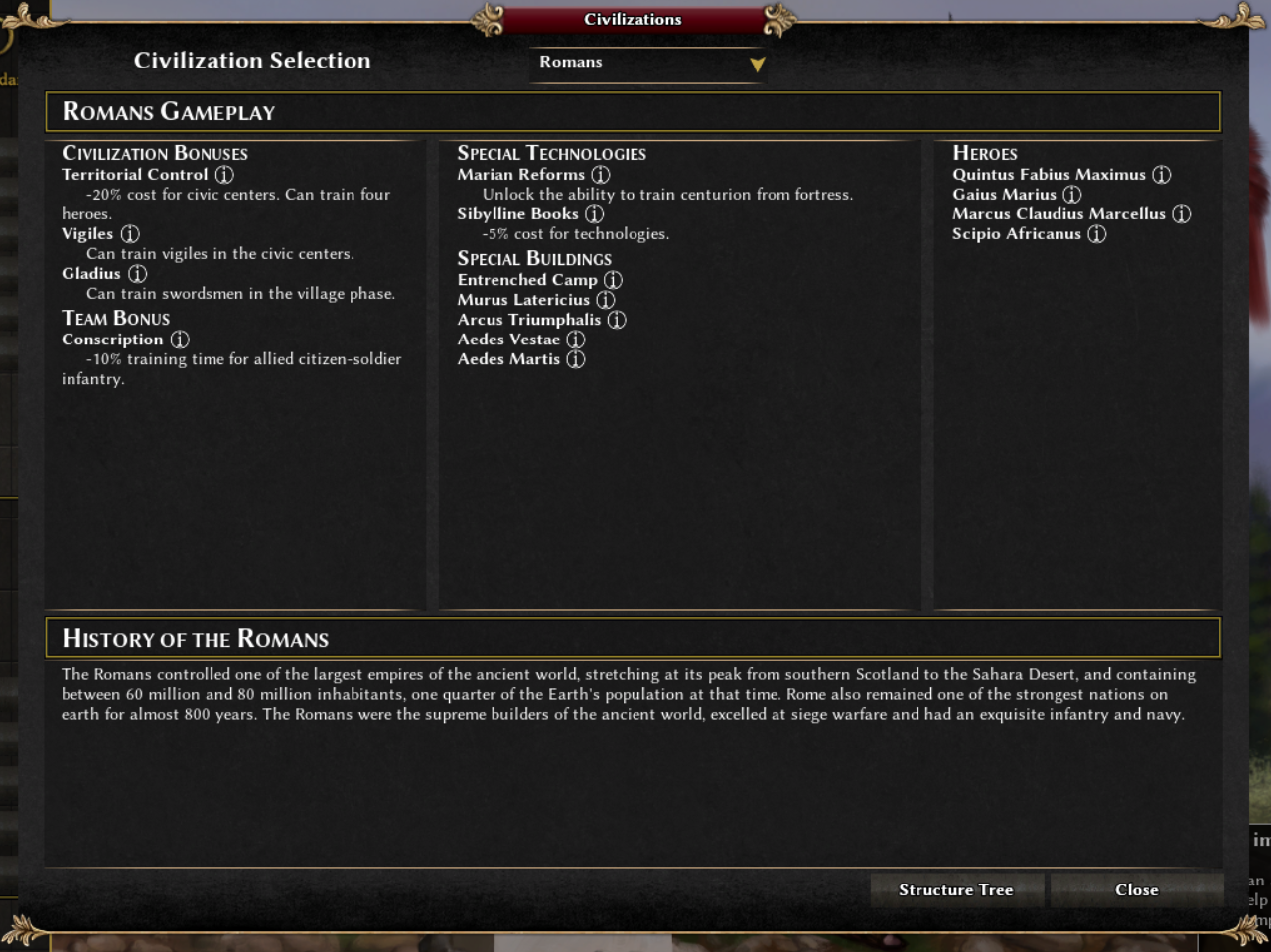 马其顿 Macedonians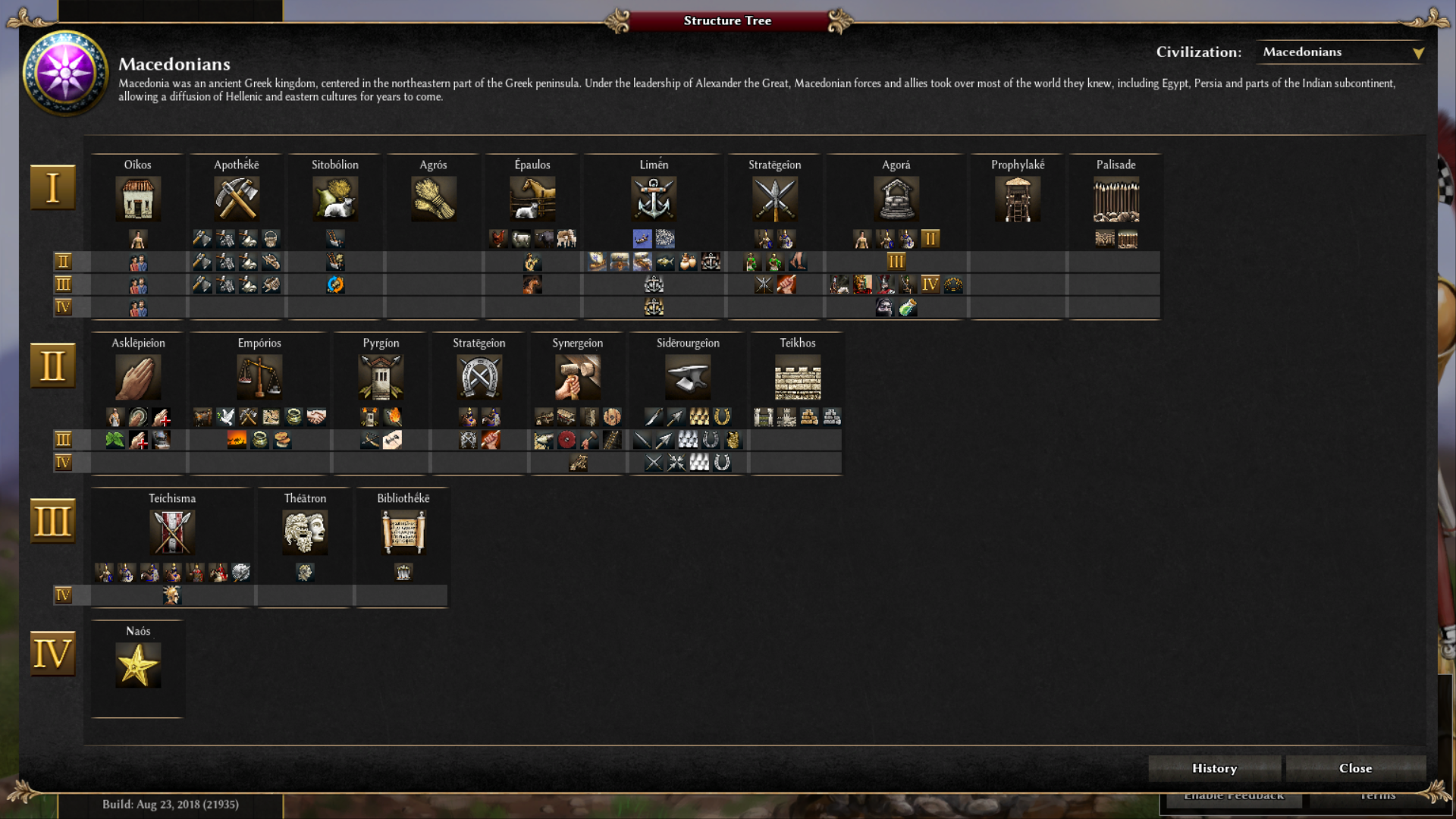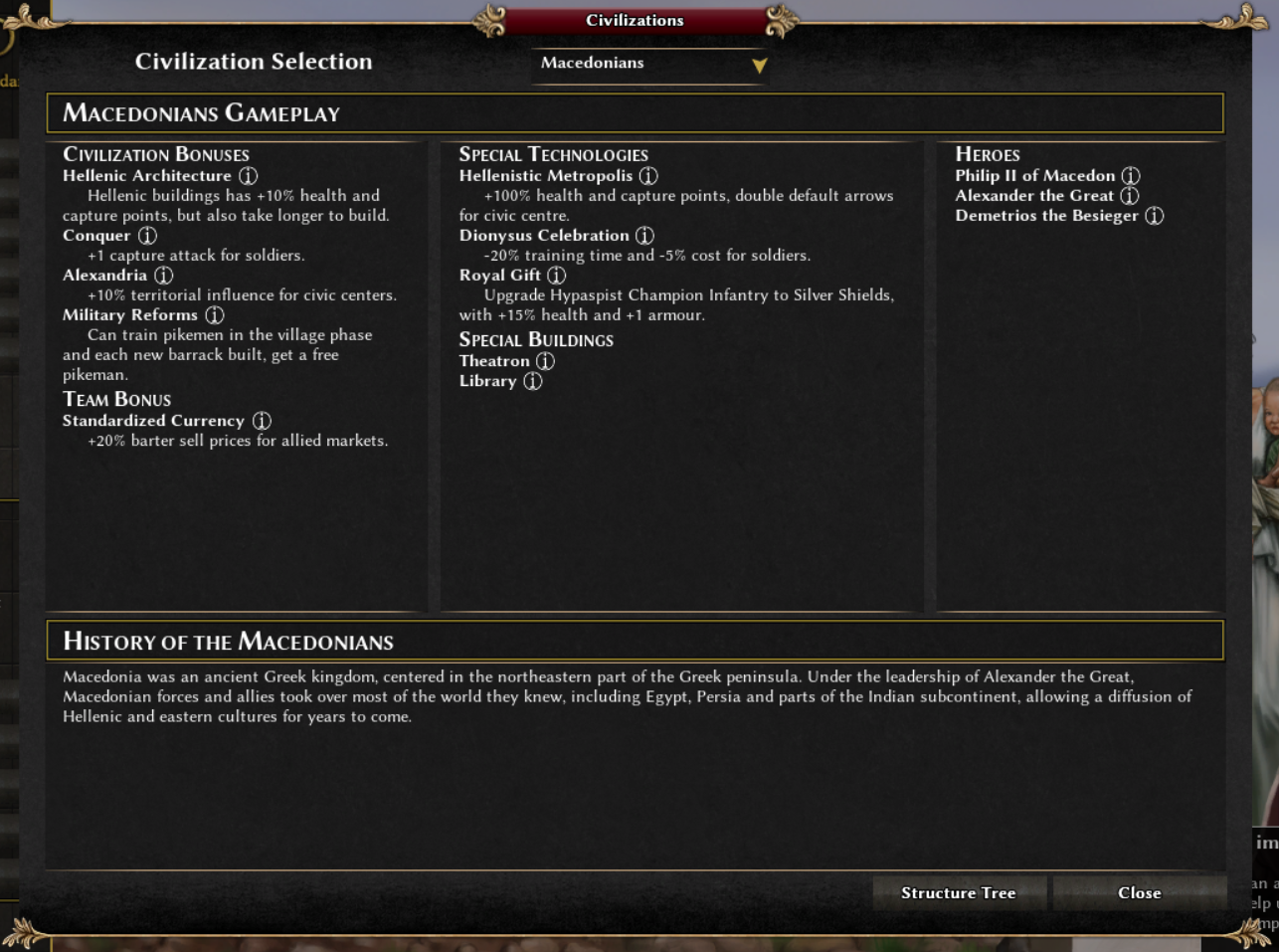 塞留西 Seleucids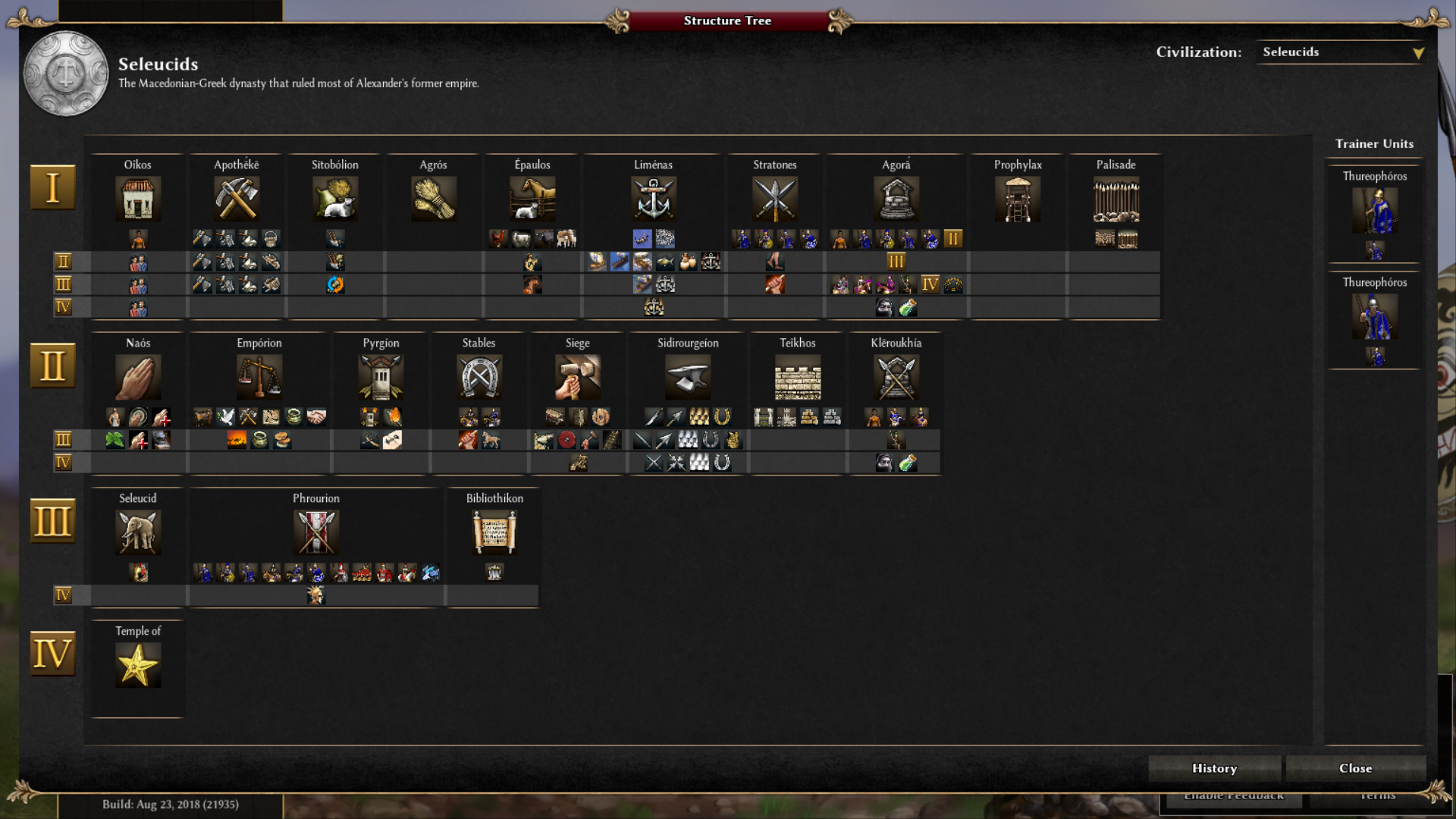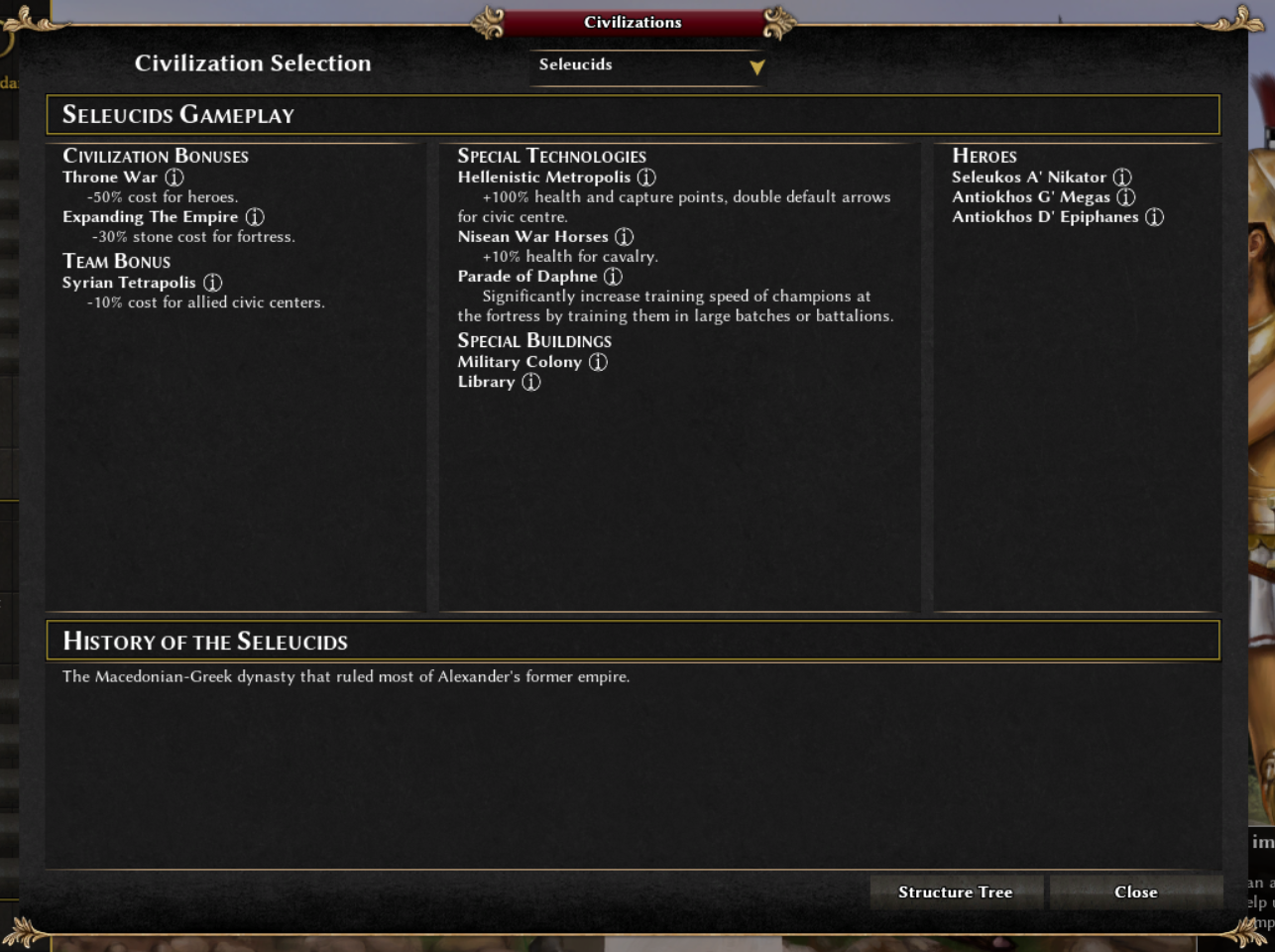 托勒密 Ptolemies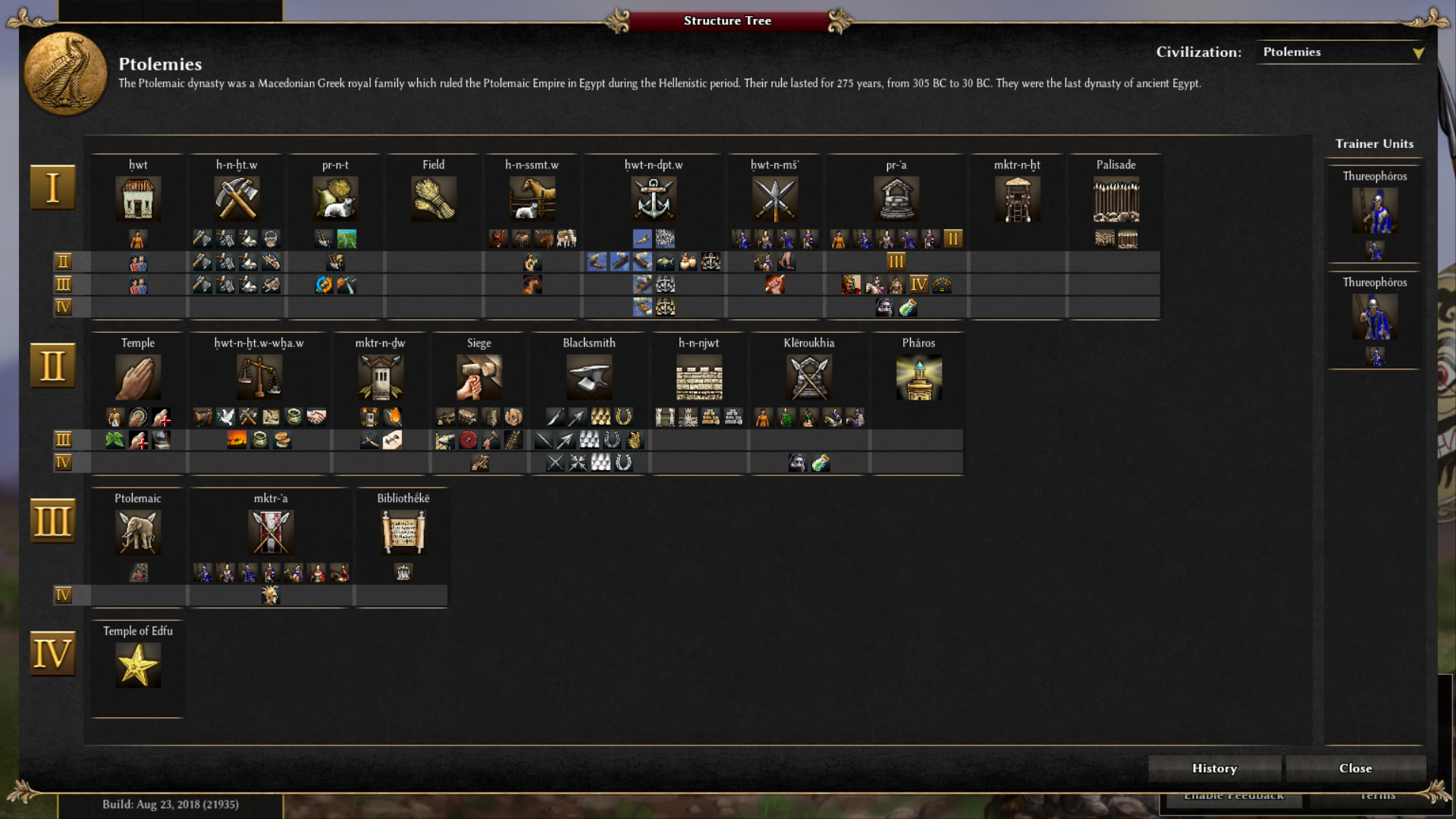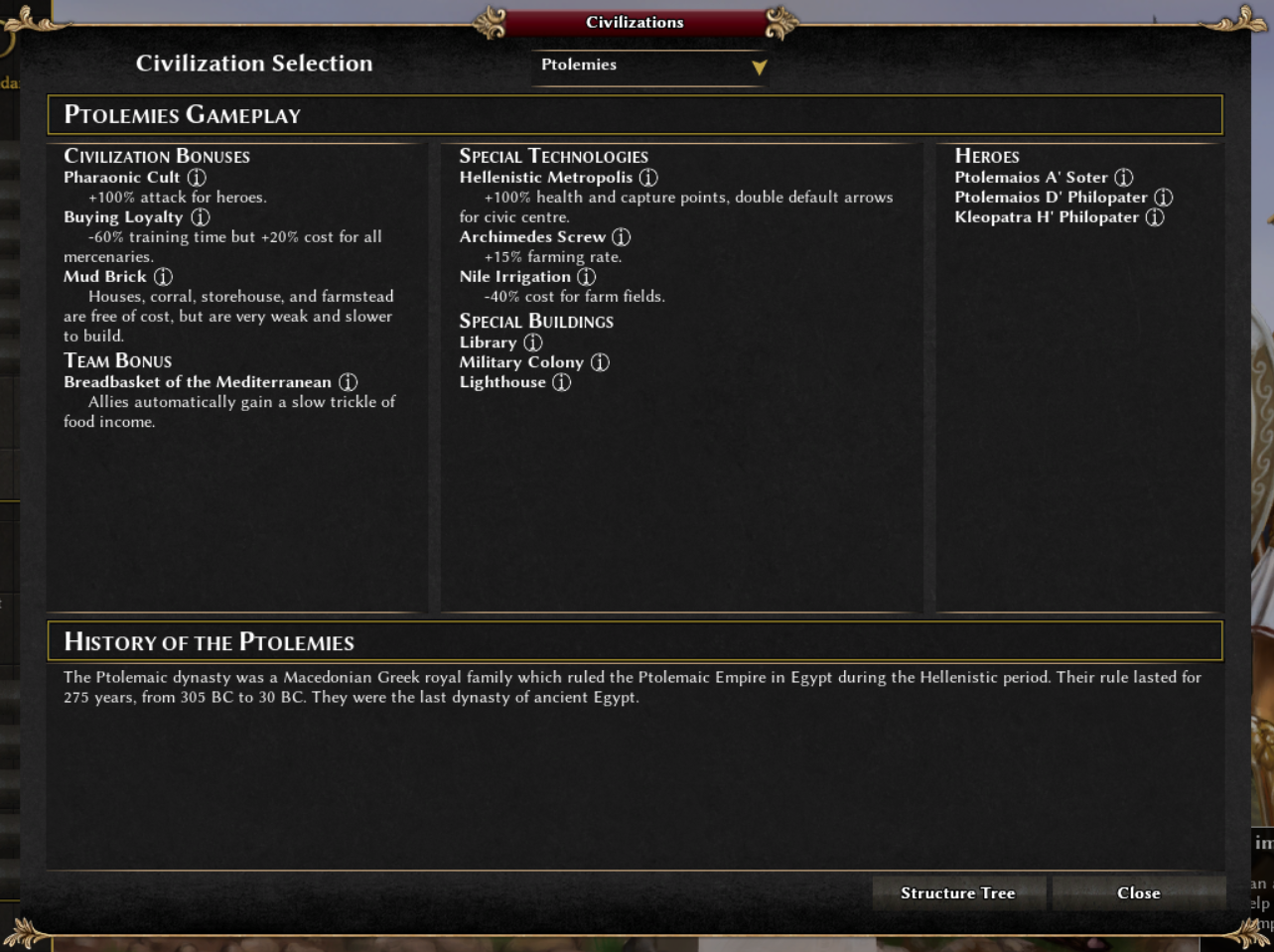 亚甸 Athenians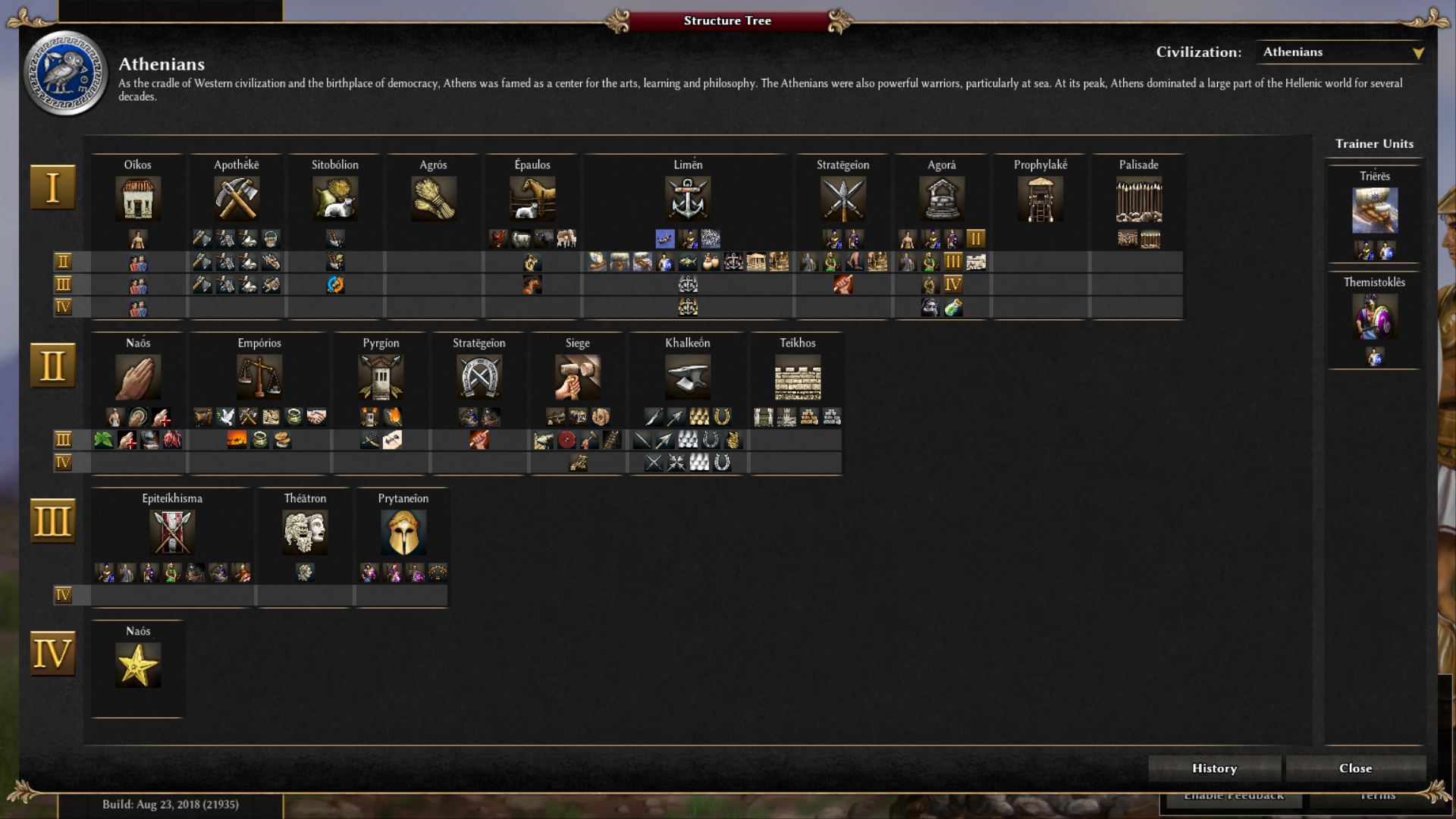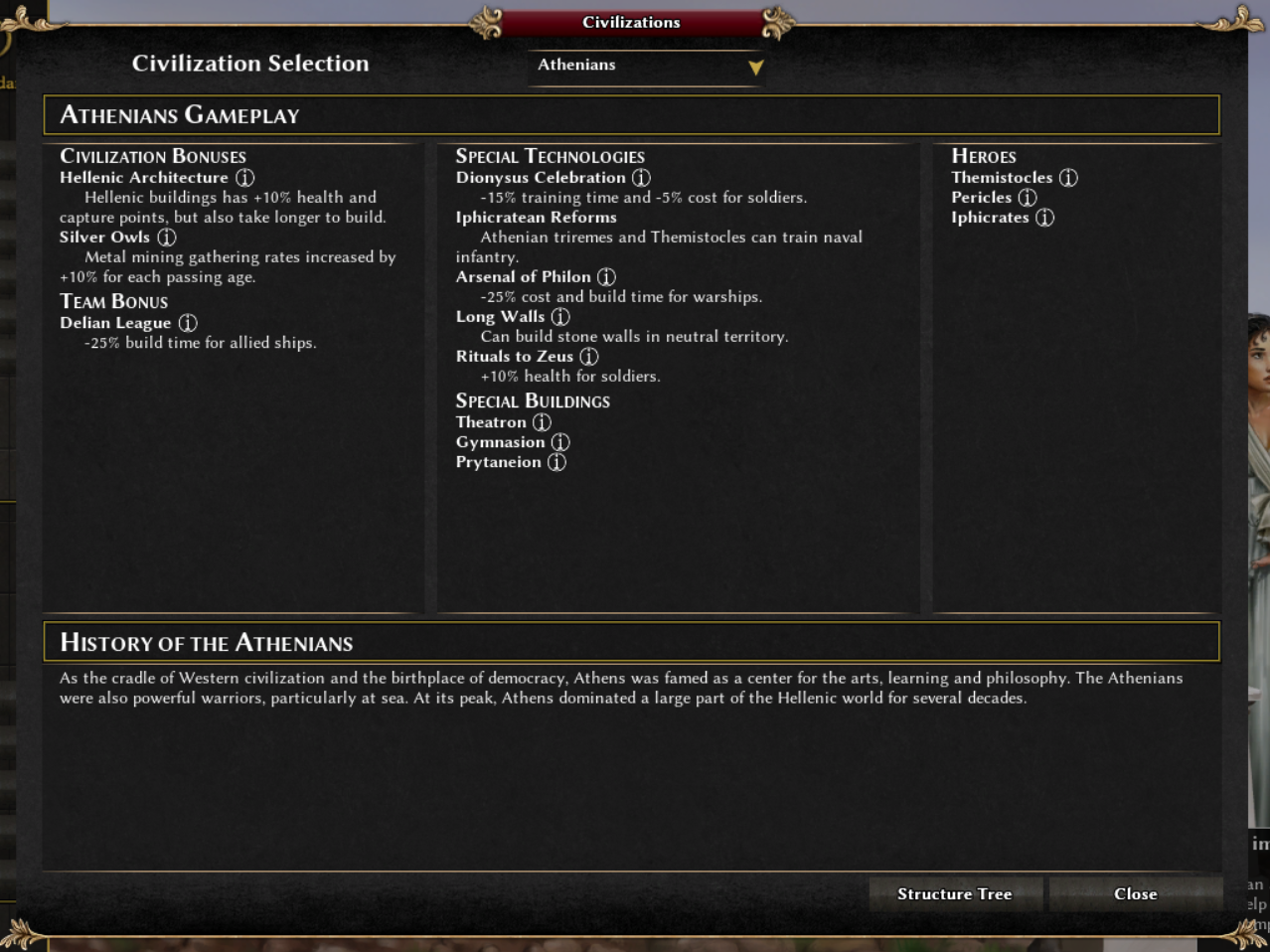 伊比利亚 Iberians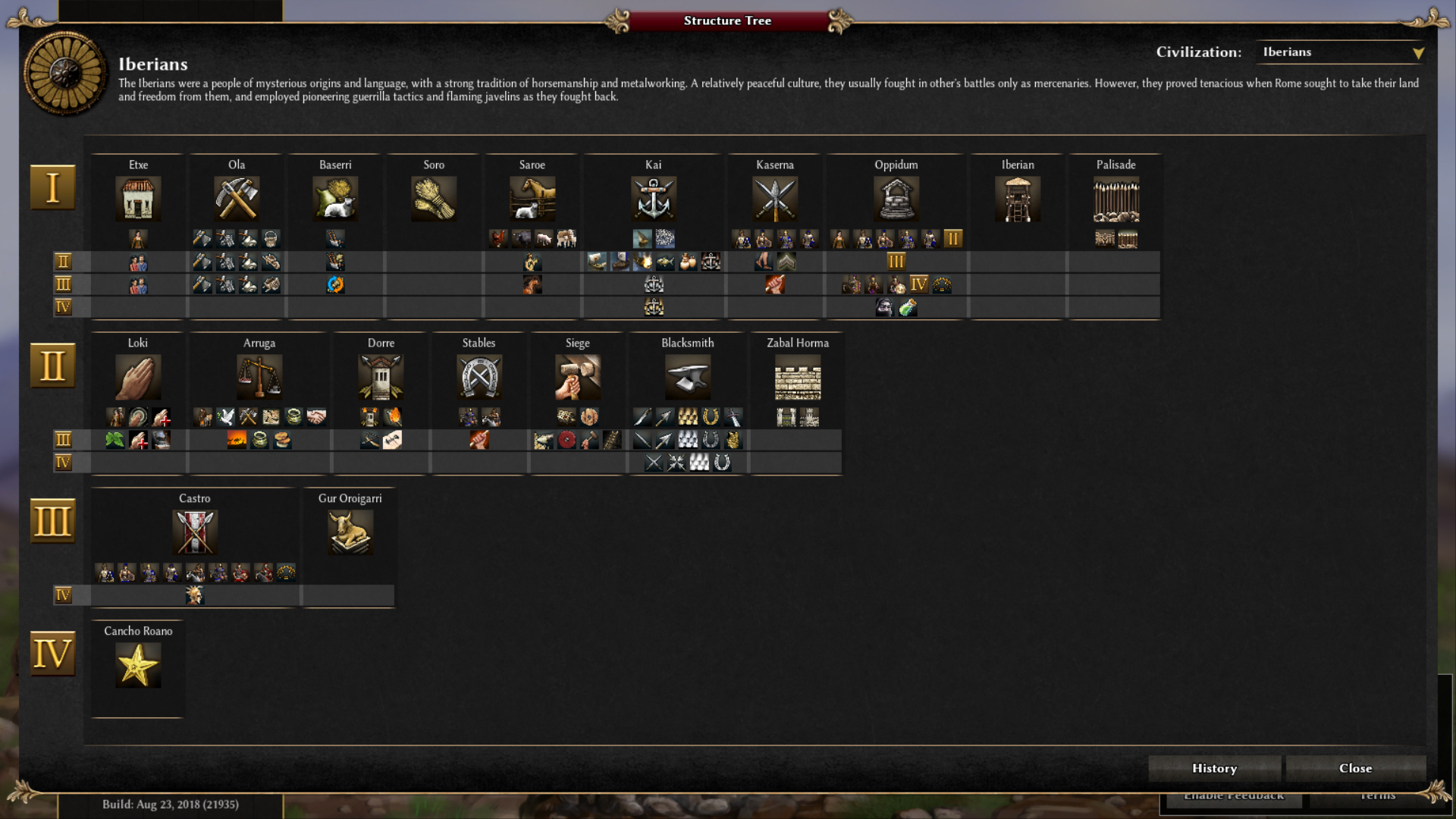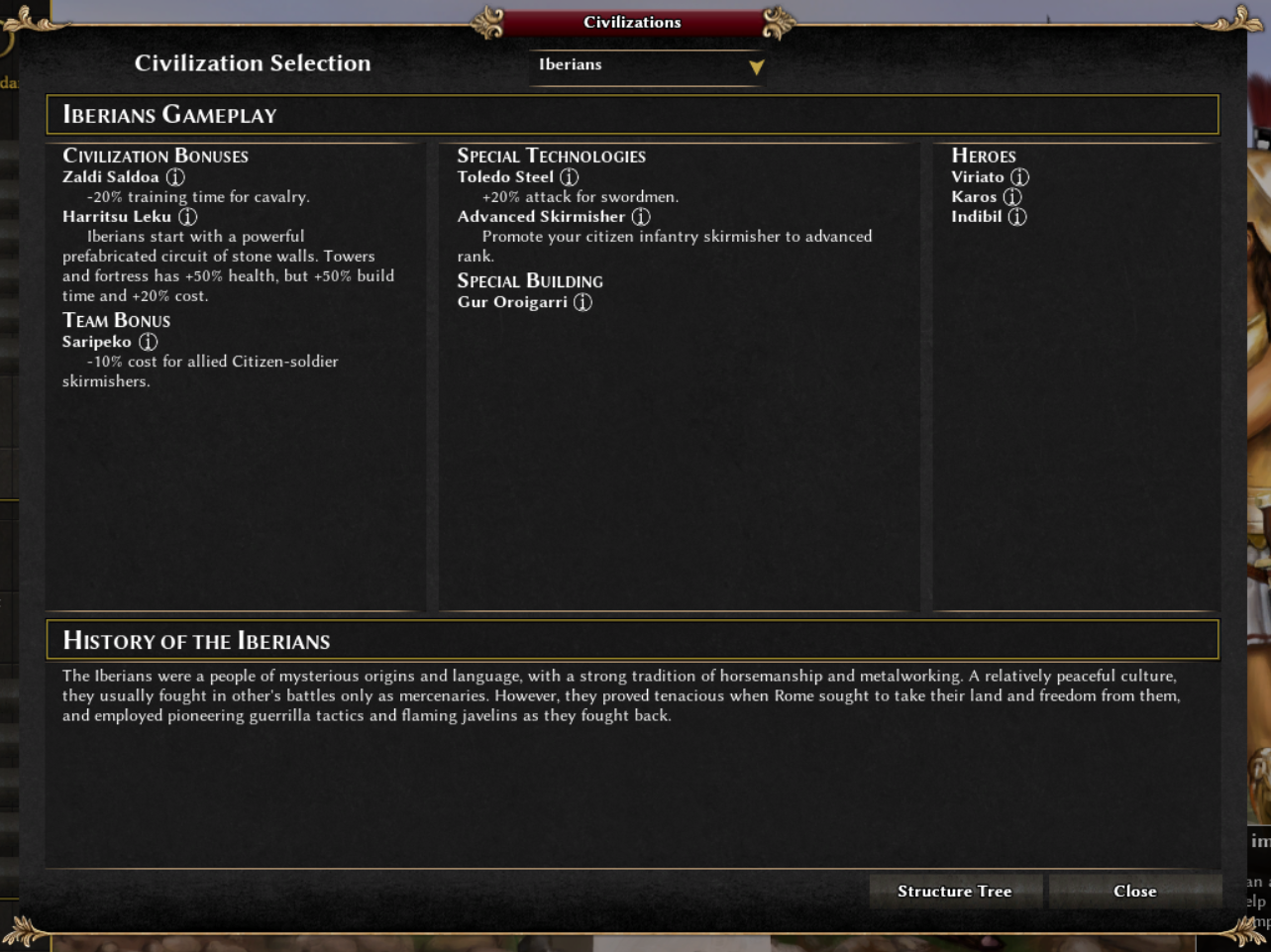 印度 Mauryans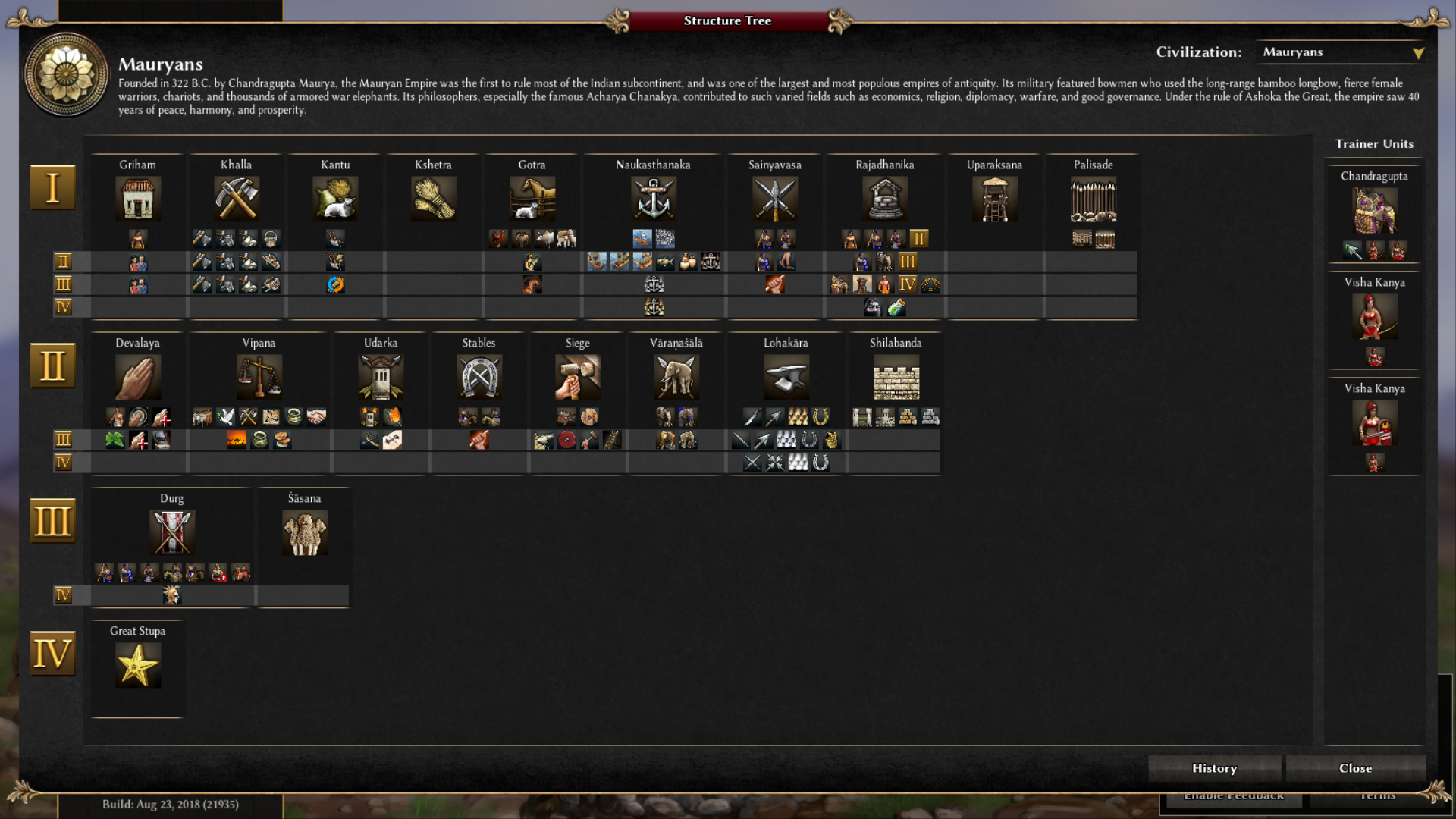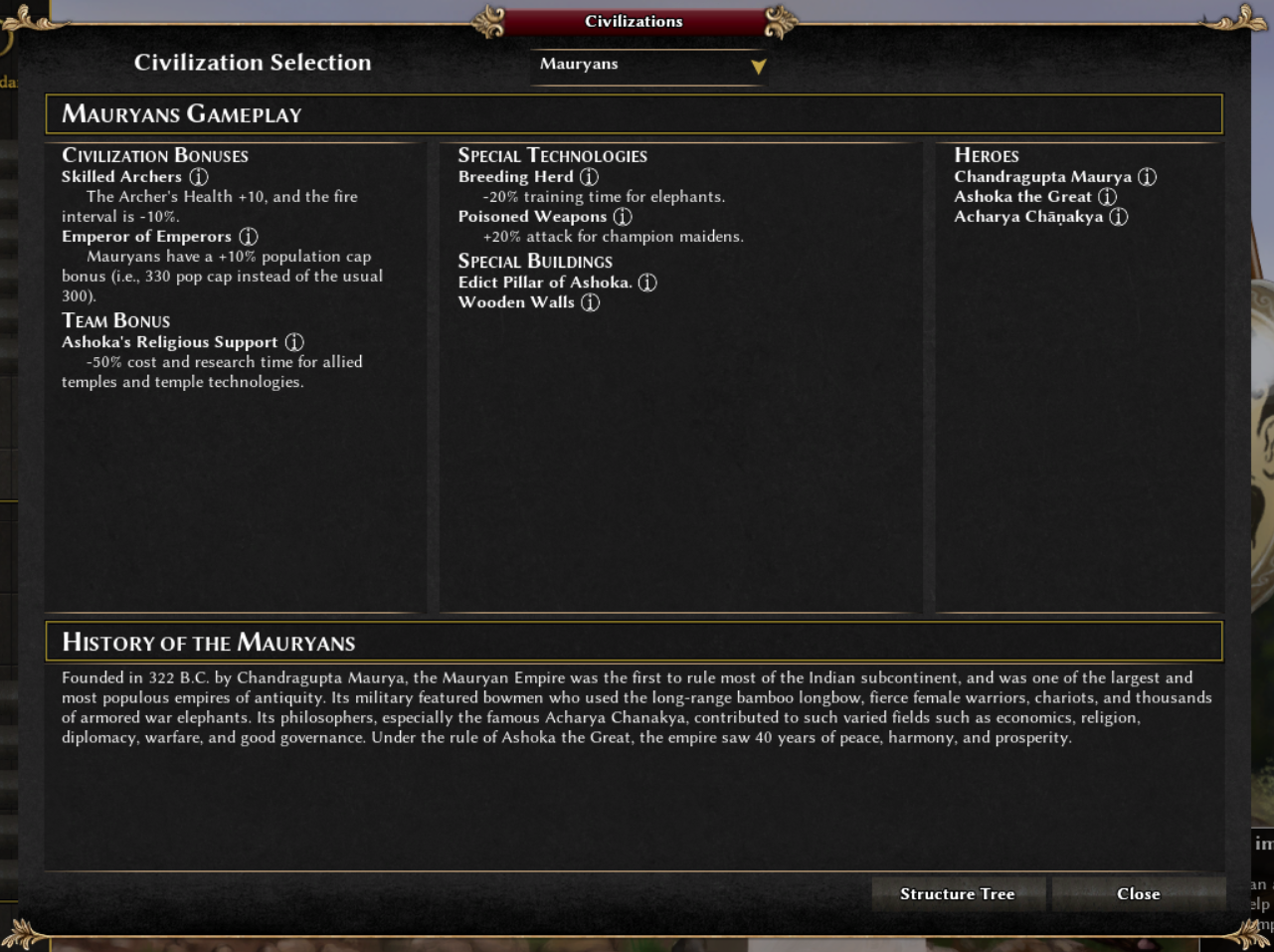 最后,这个模组依然有不少错误,例如工人在维修建筑物或船舶、机械时,这些被修理的目标无法显示他们的面板。
欢迎你向我们提供有关游戏报错的信息,最好是通过截图的形式,虽然我们不一定会在明镜 Mirror-1.0.0 版本上修复这些错误,但会尽力避免让这些错误延续到明镜 Mirror-2.0.0版本上。
Finally, this Mod still has a lot of bugs. For example, when workers are repairing buildings, ships, or machinery, these repaired targets cannot display their panels. You are welcome to provide us with information about these bugs. Although we may not fix these bugs on Mirror-1.0.0, we will try our best to avoid keeping these bugs to Mirror-2.0.0.