STORY SUMMARY
The Last December is about an 18 year old girl with lung problems, who has stayed in the hospital for a large part of her life. Tired of the treatments and medicines that didn't help save her, she escapes the hospital to complete her bucket list with the help of a boy, who broke his arm in a recent car crash, and a mysterious and aloof guy, who is unwilling to reveal much about himself to the other two.

Together, they will help the girl fulfil her dying wishes, which includes some things like riding a motorbike, watching the sunrise, having her first kiss and visiting the amazing town of Cornucopia!
CHARACTERS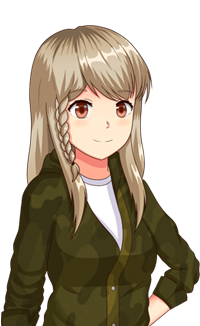 Main Protagonist
December | A 18 year old girl who grew up in a strict family. Brought up to become afraid to try new things, she wasn't allowed to do anything her parents deemed bad for her. After finding out she only has a month left to live, she decided to, for once, pick up the courage to try the things she wanted to do but was never allowed to do and never dared to do.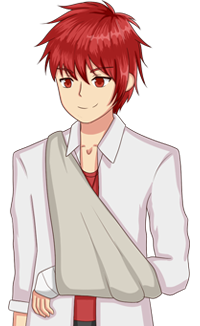 Lead Character
Zayn | A 19 year old boy who broke his arm in a car accident. Flirty, playful, and an aspiring artist. With his dreams shattered, he was going to give up on his life when he meets December. He sets on a journey to help a dying girl fulfil her wishes while trying to find a new purpose in life.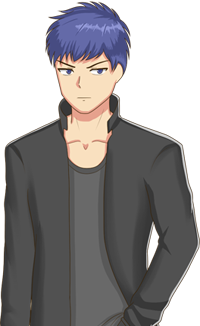 Lead Character
??? | ? year old boy who finds himself making sacrifices that he regrets. Mysterious and aloof but street smart. He's used to going around by himself, but December and Zayn sticked around for much longer than he intended them to and he just can't seem to shake them off. While unintentionally helping the duo, he learns to start making the right decisions himself.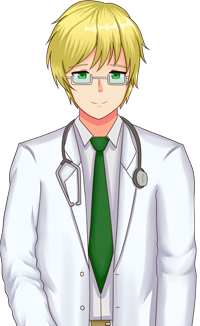 Side Character
Skylar | December's 24 year old new primary doctor. Kind, smart and mature. A fresh graduate from university who is filled with passion to make the world a better place. He strives to help find a cure for the girl even when she believes that there's no hope left for her condition.


*sprite coming soon!*
Side Character
Ethan | December's classmate and eye-candy for 15 years. Cute and extremely shy. Musically talented and one of the top students every year.


... and more! :D
GAME FEATURES
Genre | Slice of Life, Slight Romance and Bromance
Ratings | For all ages
Platforms | Mac OS, Windows, Linux
Screen Resolution | 1280 x 720


Free Edition - Free
One Common Route
Estimated 50 000 Wordcount
25 Unique Backgrounds
7+ Original Soundtracks
Theme Song with Vocals

Deluxe Edition - USD14.90
One Common Route + 4 Romancable Routes
Estimated 250 000 Wordcount!
x15 special scenes CGs
Renameable Main Character
In-game CG Gallery and Music Box
Additional Epilogue
Unlockable Secret Scenes
Content Page (for easy replay and to track progress)
GAME FEATURES
Our official demo is still in the works hehe. But you can try out our mini demo here!
Let us know what you think!
STAY UPDATED!
Tumblr | Asianfanfics | DeviantArt | LemmaSoft
You can also contact us @ourdecemberdreams@gmail.com! :)