After much speculation, Microsoft has finally confirmed the minimum system requirements needed to run Windows Holographic: the augmented and virtual reality operating system shell that is in development for Windows 10.
Road To VR reports that a Windows Holographic First Run application included in new Windows 10 test builds reveals just what you'll need in order to run the shell. The requirements, much are much lower than those of the HTC Vive and Oculus Rift, are:
CPU: Quad-core
GPU: A DirectX 12-compatible card
USB: 3.0
RAM: 4GB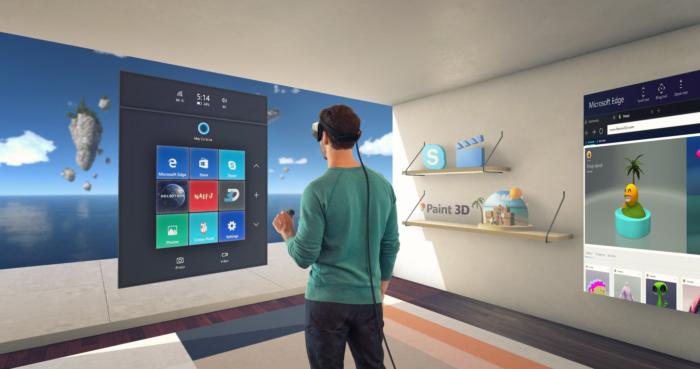 Originally announced at the Intel Developer Forum earlier this year, Windows Holographic aims to create a new work environment for Windows PCs through the use of augmented and virtual reality. Where other VR shells simply show virtual desktops floating in 3D space, Windows Holographic wants to integrate core Windows functions into the Holographic experience in much deeper ways.
Windows Holographic will launch for Windows 10 PCs in 2017. While Microsoft's HoloLens augmented reality headset is one obvious target platform for the shell, we can assume that it will also be coming to Microsoft's range of cheaper virtual reality headsets, which are being developed in partnership with companies like Hp, Dell, and Lenovo, as well.