At a Microsoft Event yesterday, the company announced that it will be bringing new virtual reality headsets to market that operate on Windows 10. Microsoft's executive vice president of Windows and devices, Terry Myerson, made the announcement on stage during an event that focused on the Windows 10 Creator's Update.
The above video, via TechCrunch, gives us a brief look at the design of the headsets, as well as some details on who's making them. Microsoft is partnering with HP, Dell, Lenovo, Asus, and Acer to develop the VR hardware. The cheapest of these new headsets will be priced at US$299.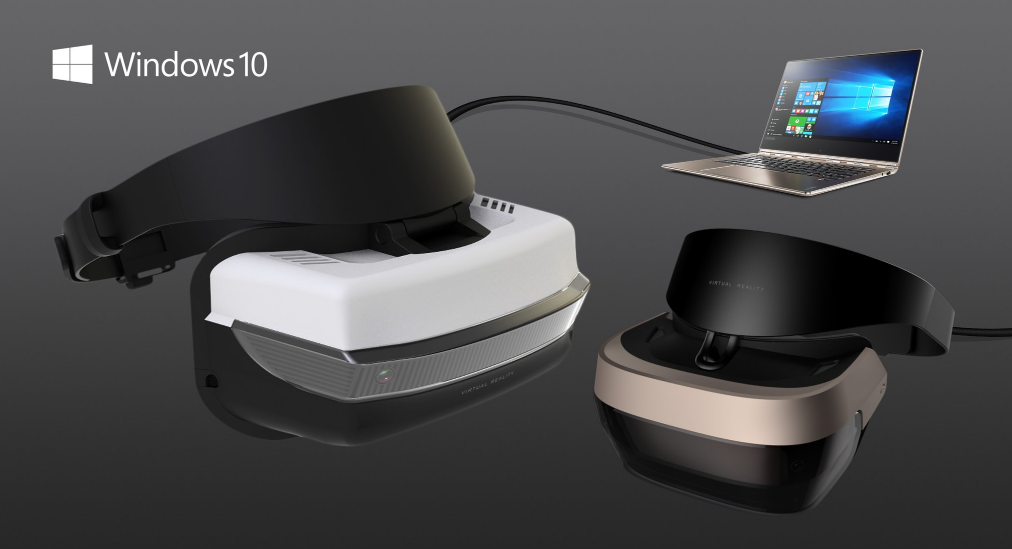 Myerson described the inside-out tracking system, which uses cameras and sensors inside the headset that point outward, that will allow the headsets to achieve room-scale VR without the need for external sensors:
"These headsets will be the first and only to ship with inside-out, six degrees of freedom sensors. Unlike every other VR headset on the market today, it means there'll be zero reason for a separate room, zero need for a complicated setup, and while those less immersive accessories today cost over $500 - most of the time requiring a new, expensive device, we are announcing today that these Creator's Update accessories start at just $299."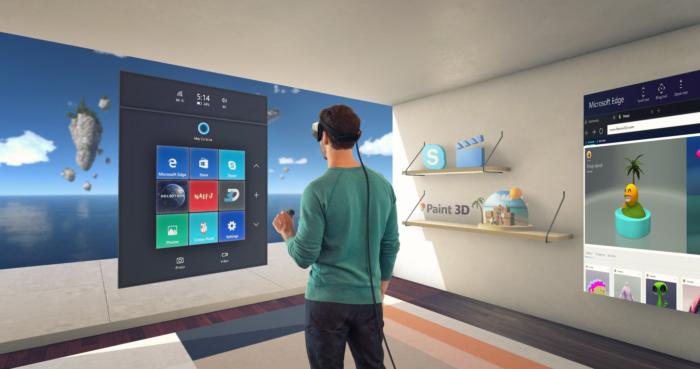 The headsets will be able to view 3D VR content created for a library that is also accessible by the Microsoft HoloLens augmented reality headset. There's currently no word on the headsets' gaming capabilities, and whether they'll be compatible with existing Oculus Rift and HTC Vive VR titles. It's also possible that this new line of VR headsets is the beginning of what Microsoft is working on when it says Project Scorpio will incorporate "high-fidelity VR".
The Windows 10 Creator's Update will launch in Q1 of next year, as a free patch to Windows 10. There are currently no launch details on the new VR headsets themselves.