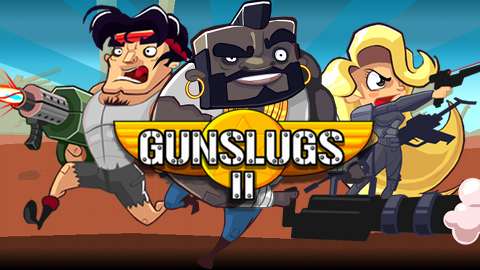 This week the awesome marketing artwork was completed, so I took some time to update all the social media pages and the main Gunslugs landing page with banners and imagery. For the high-res marketing art I usually ask somebody more talented then me, cause no matter what I draw in high-res, I always see the little problems and details that I messed up and it will haunt me forever ;)
So the amazing Gunslugs2 artwork was done by Scott Tykoski, who also did the art for Heroes of Loot, Groundskeeper2 and Meganoid2.. so I guess you can say he is my go-to guy for this and I highly recommend him and you should follow him on twitter at the least!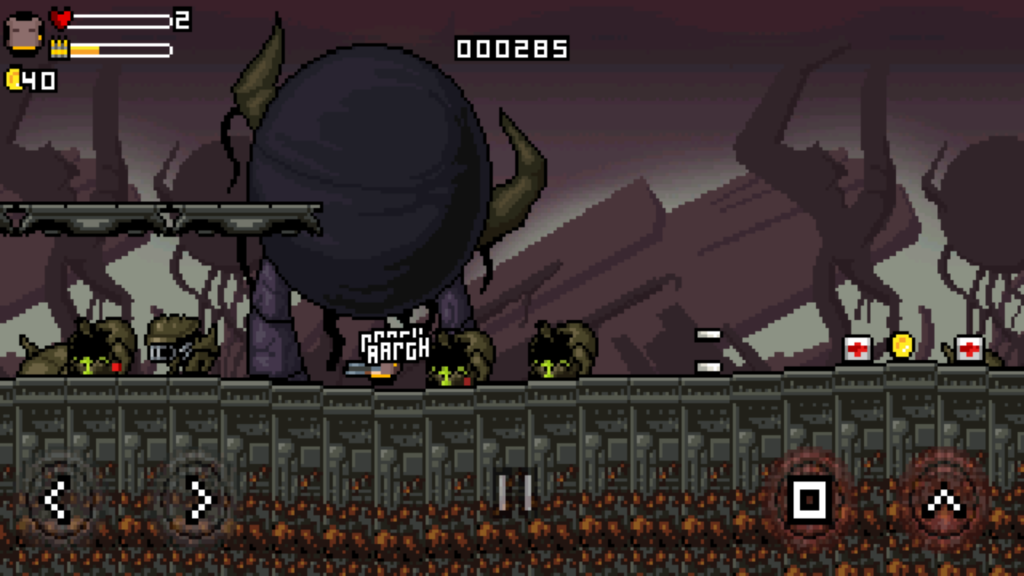 Besides all the marketing work I did do a lot of stuff on the game. One interesting change I did was double the shooting speed of the main gun.. and this made the game so much more enjoyable and action packed it's ridiculous that such a tiny change can have such an impact. The main reason I did it, was that I found the default gun a bit lacking compared to the other weapons in the game.. well that's fixed now ;)
I also started working on the 6th world, and based on that decided that the game will also need a 7th world. As you can see we are taking the Gunslugs up into space, instead of down into Hell like the previous game. This opens up some new idea's and if I ever decide to do a 3rd Gunslugs game there is room for more interesting locations.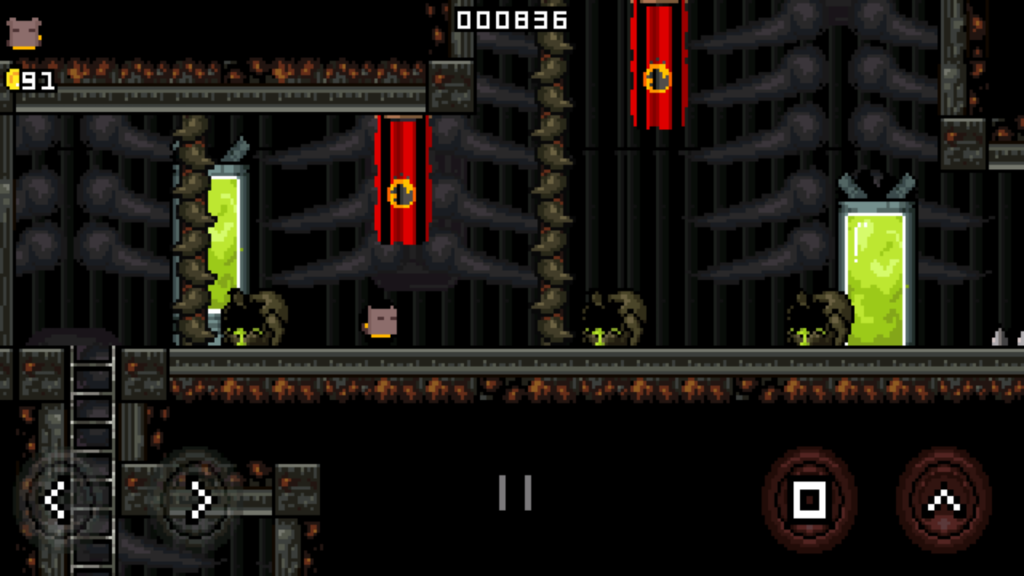 Other work on Gunslugs2 this week was getting many small fixes done, and also putting some extra care and attention to the in-door area's. Adding scenery to spice up the environments and make it all seem more "full".
And finally I've been spending a lot of time getting the game "shops" working and adding items to them. Right now there are a couple of "shield costumes" an adrenaline kit giving you extra health, and an ammo-extender which is cheap and gives you 2 bullets extra every time you purchase it.. still some items to add, and of course ideas are welcome!
In the mean time Gavin is hard at work on the new music, the first two tunes are 99% done and will make you whistle them long after you quit the game !
As for release date, I think I missed all deadlines I gave myself so far, so I'm not even gonna talk about that yet. I still plan on doing a pc/mac demo, also to help out the Greenlight process for Steam, and I'm working as fast as I can!