Establish a thriving economy, build amazing structures, train the mightiest army and siege enemy castles. Begin the journey on the path to glory in March to Rome!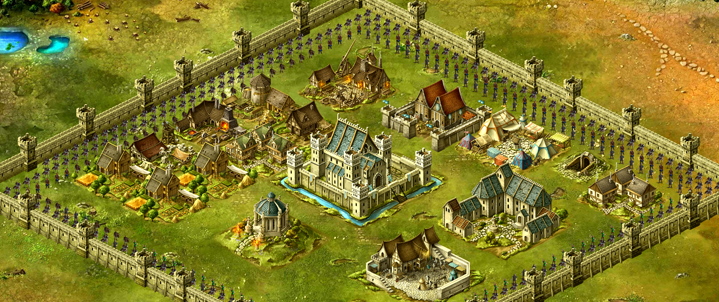 Key Features:
---
- Customize Your City – Construct and place your buildings wherever you like;
- Watch And Learn – Read battle reports and watch the Actual Battle!
- Conquer The World – Every part of the map can be colonized
- Battle Formations – The way arrange your units is important; formations allow you to quickly prepare the whole army for an efficient and devastating attack. - Perform Rituals – rituals can boost population growth, resource production for a period of time army's speed or damage!

Servers:
---

Players can log on and choose between two servers - Dominion Wars X2 or Clash of Nations X1
- Dominion Wars X2 -fast paced server for more experienced players. Round duration: 3 months
- Clash of Nations X1 -normal speed server ideal for new players. Round duration: 6