Welcome to the March 2011 News.
Hello everyone. Hopefully you all had a good February. This month will be quite a short one but we do have some new developers joining the team, some who are studying Computer Games Technology at The University of Portsmouth, so we should be working faster than ever before.
We do have one little picture for you as we know you love seeing the progress through images.
Here is a Goa'uld Control Panel created by Furling, it is still a Work In Process but it's looking good so far.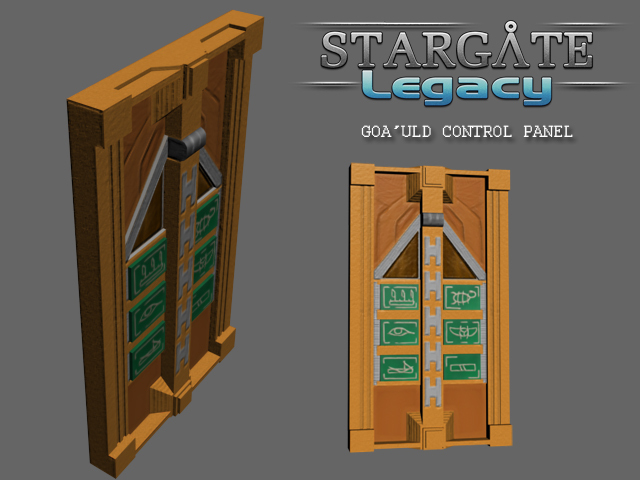 Well that's all for this month.
The Stargate Legacy Team