the M109A7 will be the U.S. Army's first new artillery piece in twenty years. The U.S. Army plans to acquire 580 sets of new artillery vehicles – one set includes a M109A7 along with the M992A3 Carrier Ammunition, Tracked (CAT) – and are expected to remain in service until 2050. Deliveries will begin in 2015, however, full-scale production will only commence in 2017.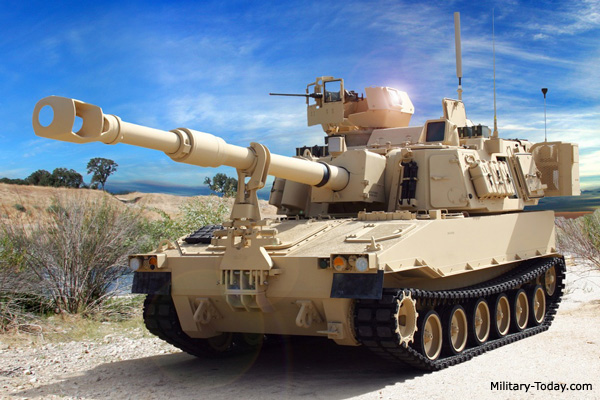 This artillery system retains the same 155-mm / L39 howitzer of the Paladin. However now it is fitted with a new automated loader. It can sustain a one round per minute rate of fire. It is a great improvement over the previous M109A6 Paladin. Maximum rate of fire is four rounds per minute. Maximum range of fire is 24 km with standard projectiles and 30 km with rocket-assisted projectiles. The M109A7 can also fire M982 Excalibur extended-range precision guided projectiles. The Excalibur has a maximum range of 40 km.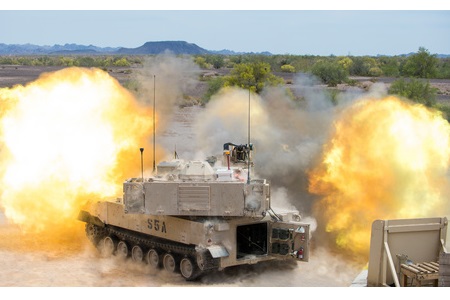 Upgraded artillery system is fitted with an automatic fire control system with an integrated navigation and inertial positioning system. It is also fitted with a muzzle reference system.
The M109A7 has a brief reaction and redeployment time. This feature allows to avoid counter-battery fire and gives shoot-and-scoot capability. This system can stop and fire its first round within 60 seconds from travelling.
Armor of this self-propelled howitzer provides protection against small arms fire and artillery shell splinters. Vehicle can be fitted with add-on armor kit, as well as underbelly armor kit for a higher level of protection. Turret is fitted with Kevlar anti-spall lining. Vehicle is fitted with NBC protection and automatic fire extinguishing systems.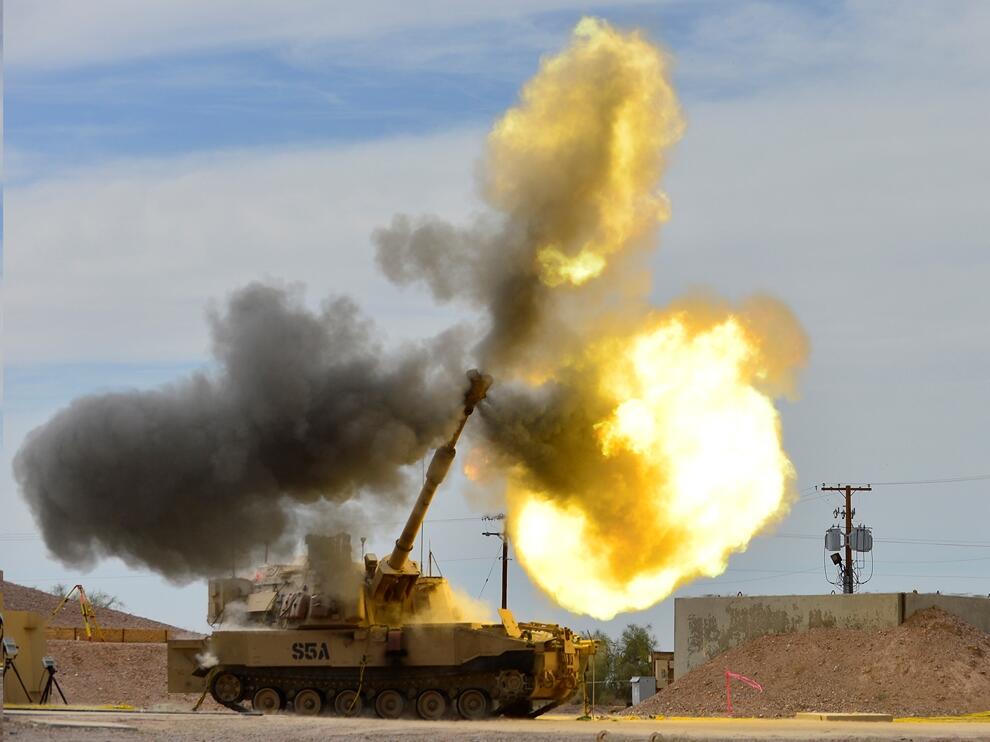 There is a roof-mounted 12.7-mm heavy machine gun for self-defense. Alternatively it can be replaced by a 40-mm automatic grenade launcher.
Vehicle is fitted with a brand new chassis. The M109A7 shares engine, transmission, tracks and some other components with the Bradley infantry fighting vehicle. Such commonality allows to reduce production, operating and maintenance costs.
Each M109A7 self-propelled howitzer is escorted by associated M992A3 ammunition carrier. The M992A3 is officially referred as Carrier, Ammunition, Tracked, or CAT. It carries ammunition under armor and reloads the howitzer. This vehicle transfers ammunition to the self-propelled howitzer via conveyer. Reloading does not require for crew members to step outside the vehicle. Usually it takes place away from firing position in order to avoid counter-battery fire. First M992A2 vehicles will be disassembled and reassembled to M992A3 standard.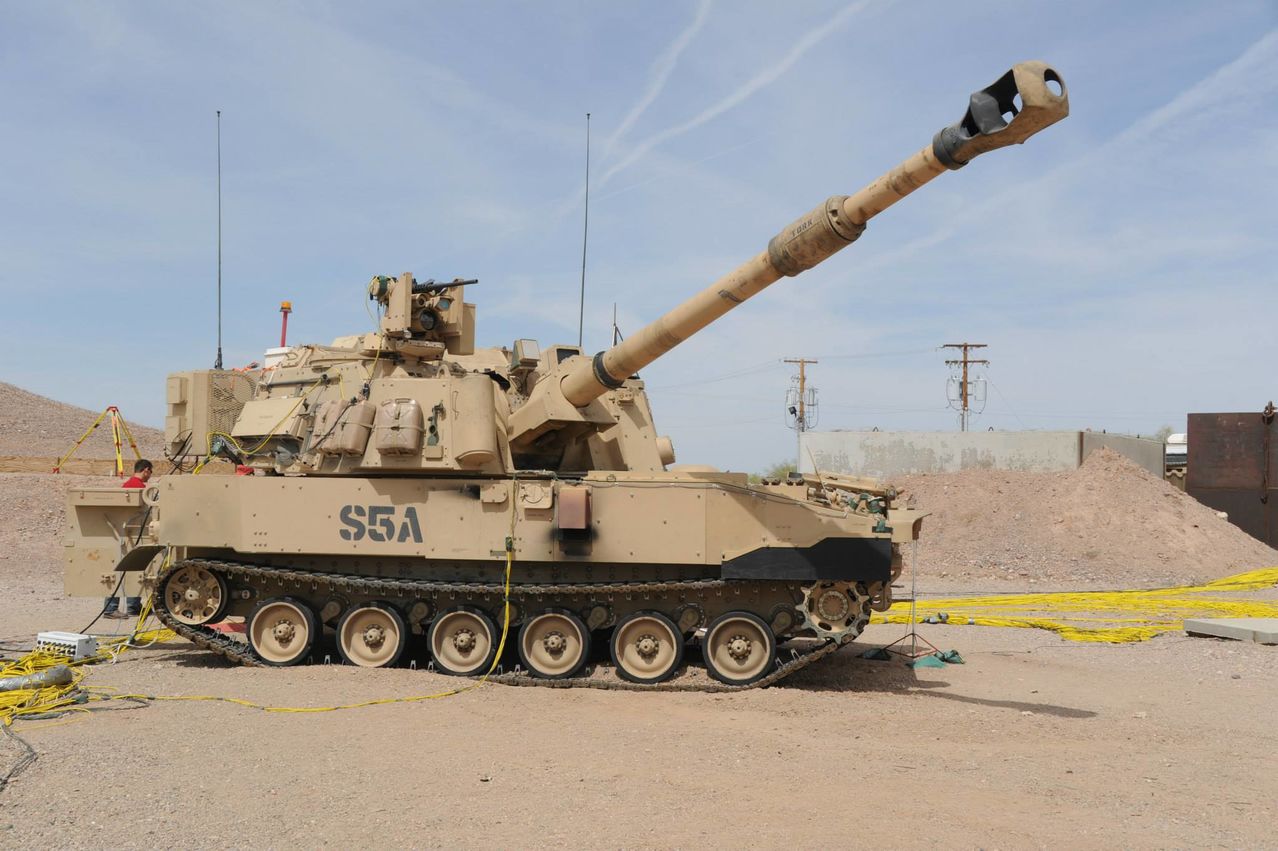 I posted a video in the comments section!