Lou Bagel's Waffle Bar
Feed them or be eaten!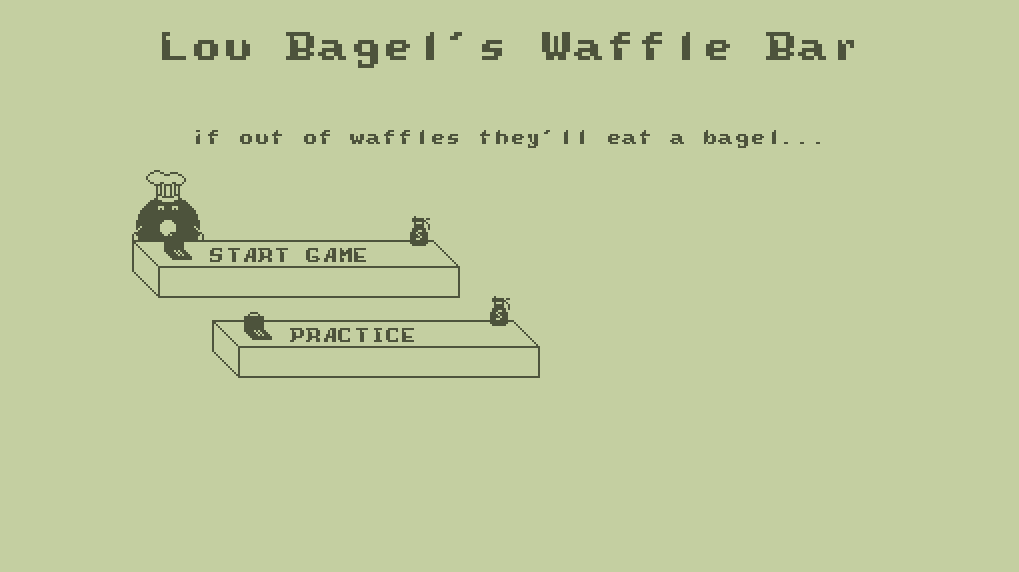 A game a made in 48 hours for a game jam. Inspired by the arcade game "Tappers" I made this as accurate to a classic arcade game as I could.
Link to Play: Loubagel.itch.io

The above GIF is level 1, which should be very easy, but it shows off the basic mechanics:
Start cooking a waffle
Shoot a waffle down the bar to serve the customer
Time the waffle's cooking to optimize tips
Refill the syrup bottle (or else they won't accept the waffle)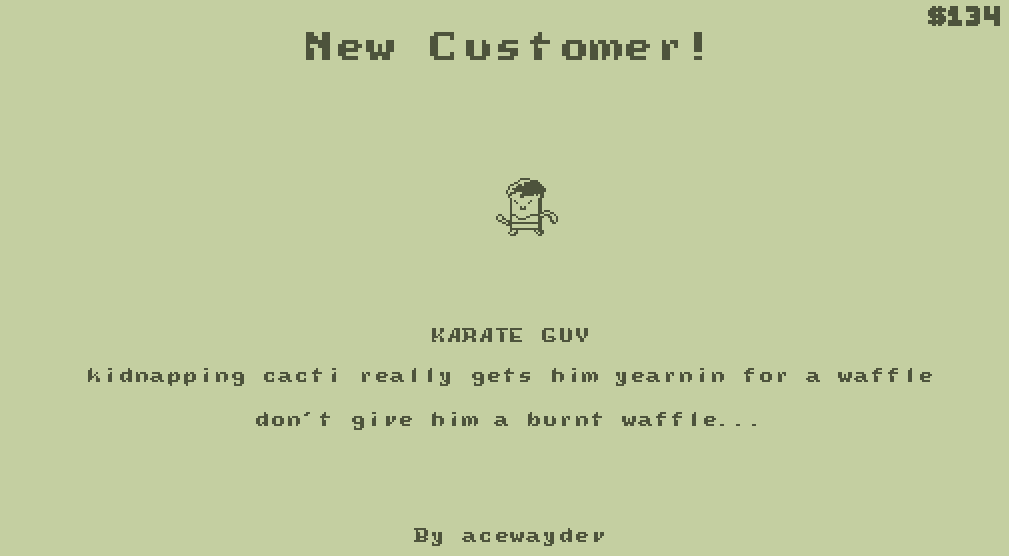 Each level adds new customer which all have their own quirks. If you serve the karate guy a burnt waffle he will chuck it right back at you, stunning you for a moment.
...also pictured here is what happens if you don't successfully feed your customers :'(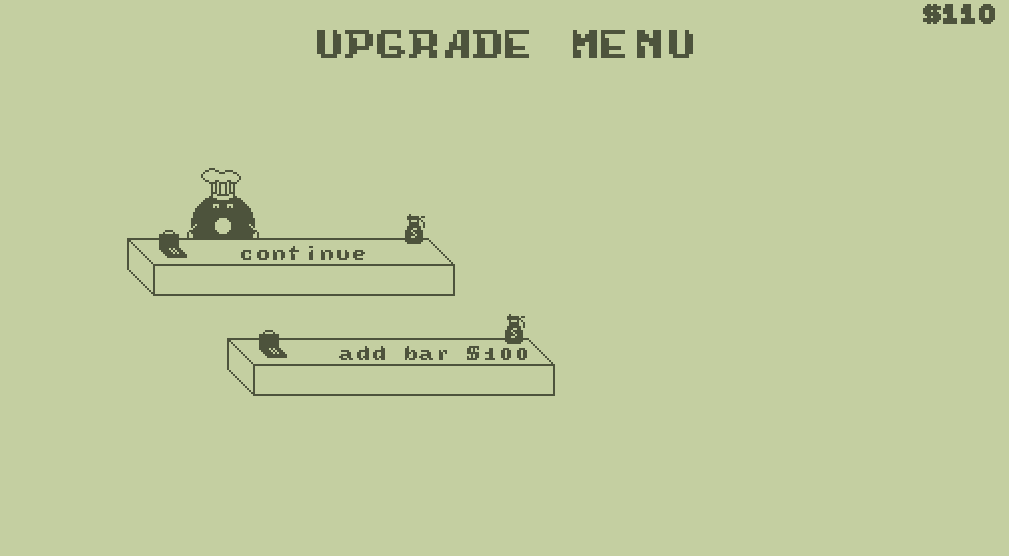 There is an upgrade menu between levels where you can purchase extra bars to manage the customer flow better, then later more upgrades....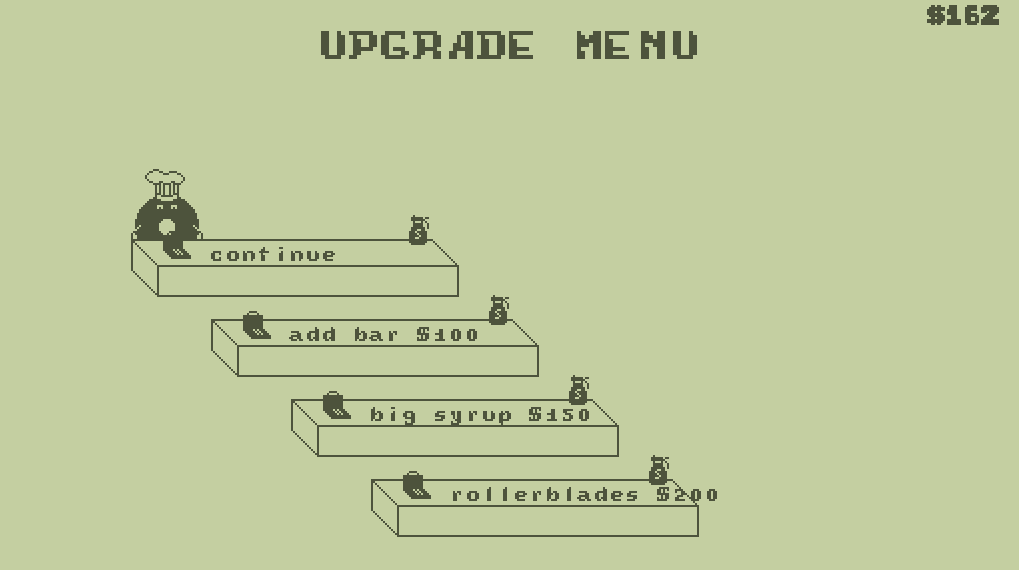 The service industry can get a little crazy...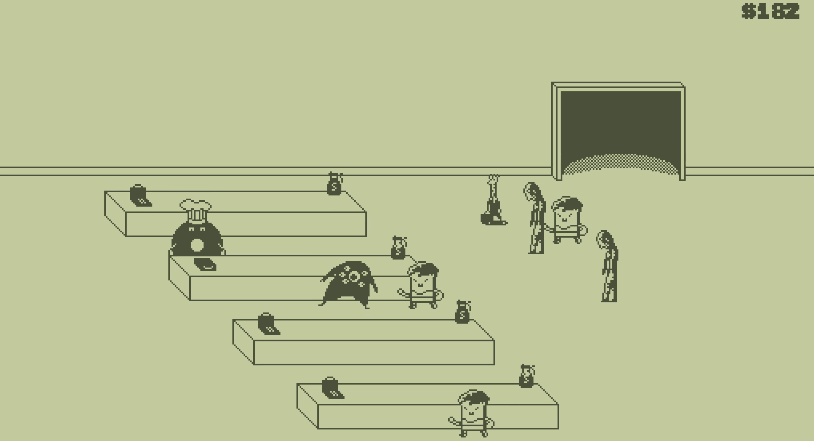 ...how long can you last?