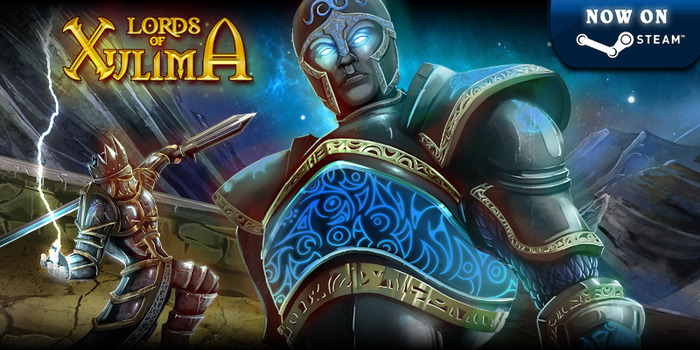 Greetings!
This is a quick update to announce that finally Lords of Xulima is available on Steam as Early Access. The price is $16.99, as it is not yet the full game, which will eventually increase. You are invited to visit our Steam Store Page, as well as write reviews and leave comments in the discussion forum.
Thank you to all that have already written awesome comments and reviews praising Lords of Xulima. You are the best!!
Added Steam Features!
We have implemented some of the Steam features such as Trading Cards. There is one card for every one of the Nine Xulnari, cool Badges and emoticons, and some backgrounds. There are also 13 new achievements and we will eventually be adding some more.
By the way, there is one called, "The Lord of Xulima" which you get when you finish the game in Hardcore mode, (good luck guys...)
Next Goals!
Here is what we have in our list of tasks for the next big update:
Unlock the rest of regions: Rasmura, Devonia, Vilak, Varas Talak and the western part of Nagira.
Include the awesome talking artifact, "The Talisman of Golot". But be careful because it was created by the same God as the one who created the Talking Skulls in the Towers of Sorcery. If you have entered in one of those towers, you will know what I am speaking about...
MAC and Linux port, installer and Steam integration.
If you like Lords of Xulima please share it with your friends, and mention it in forums or in your social networks. Anything you can do to spread the word counts, we really appreciate your help.
See you soon!
---