Status Summary
Major Systems already implemented
Resource Gathering – wood, hay, food, seeds, stone, ore
Terrain – procedural generation, rough, hilly, smooth. Features like mountain, valley, crater
Mining – dig into the earth for precious resources.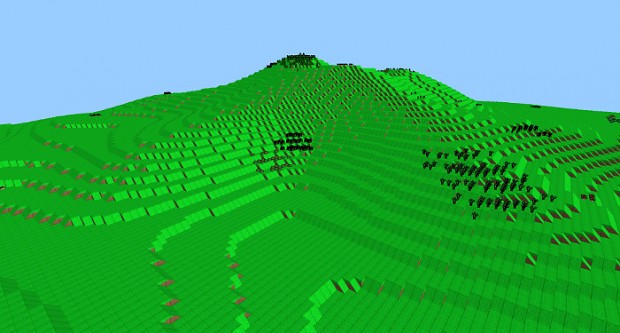 Construction – Build any structure you can imagine. Totally constructable/destructable world
Auto Construction – Simply click & drag and watch your dwarves go to work building!
Vertical Levels – Craft ladders, scaffolding, stairs, ramps to get your dwarves around.
Animations – See what your dwarves are doing with a glance, not a menu.
Day/Night – Dark underground. Use torches, lamps, etc to keep the dark away.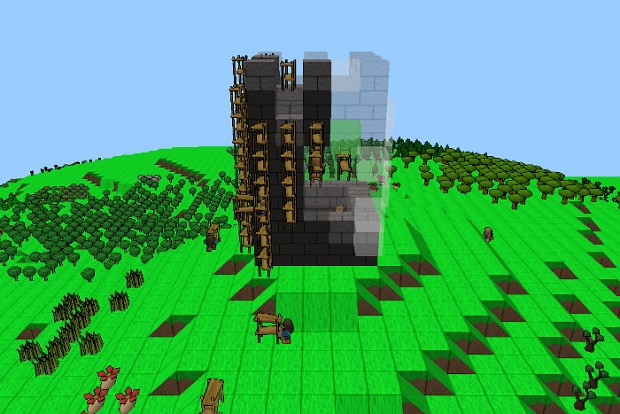 Weapons/Armor – Craft offensive axes, accurate hammers, shields, plate mail, chain mail, leather, and more.
Farming – seeds, seedlings, plants, crops, water, sunlight, underground plants, fences to keep animals out.
Crafting – Tables, barrels, weapons, armor. Over 700 features and still counting!
Eating/Drinking – Consume a large variety of foods/drinks each with unique effects.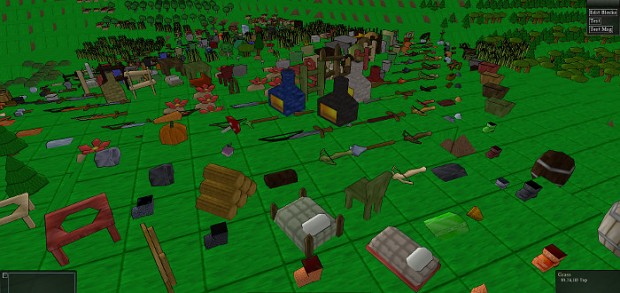 Combat – Melee & Ranged combat, line of sight, wounds, death.
Stations – Designate areas for soldiers, towers for archers, and safe zones for civilians
Squads – Click & drag dwarves into squads for easy deployment
Monsters/Animals – Goblins, Orcs, Gnolls, Demons, Deer, Bunnies, and many more.
Monster AI – Attacking monsters. Castle wall sieging monsters. Ranged monsters.
GUI Windows – Scroll bars, drag & drop, combo boxes, etc. Required for an easy and usable interface!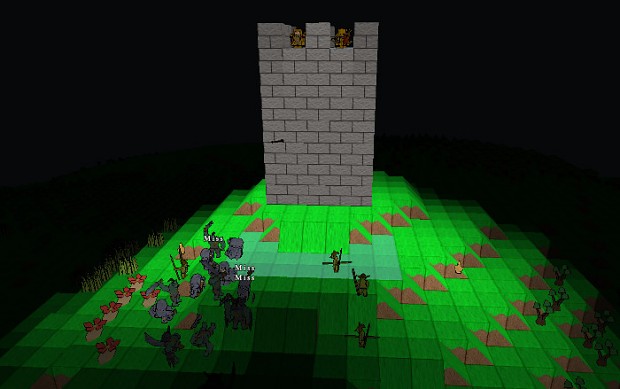 Major Systems still in the Works
Campaign – Full fledged campaign with tutorials
Livestock - Trap, feed, farm
Graveyards - Tombstones, coffins, urns
Happiness Model - effect productivity
Medical Model – recover from wounds
Monster Invasions - Automatically spawn monsters based on scenario
Hunting - Traps, etc
Wow. I've never listed everything out like this. It makes me realize how much stuff I've already crammed into Lord of Dwarves. It also makes me realize how bad I am at managing scope! :p.
Also for fun here is the result of a line count program on my source code:
Files: 812
Lines: 185,572
Words: 506,652
Chars: 6,351,481
Find our more info about Lord of Dwarves at www.lordofdwarves.com
Or follow me on twitter