life bar is divided into three parts or six, depending on the character that we control.
jon, cloe and lieri have three lives.
fael, erika and dona have six lives.
simple enemies and their shots removed a life.
mid_boss and boss kill you instantly ... boss shots only just removed a life
life item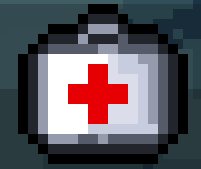 any enemy can drop this lifes, but has a low rate, bosses have 80% drop a life.
you can accumulate a maximum of 6 lives "plus", these are extra lives besides the ones you have in your lifebar. can even have 9 lives with Jon or 12 Fael.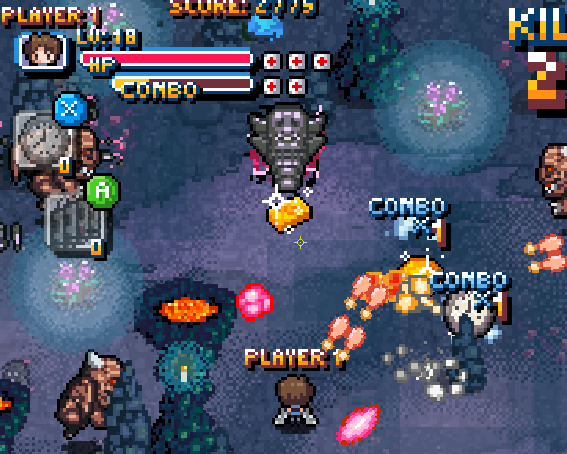 more lives can also be achieved in other ways, hidden by the stage, many lives are behind some barrels or objects.
I recommend getting all possible lives, you'll need much this. :)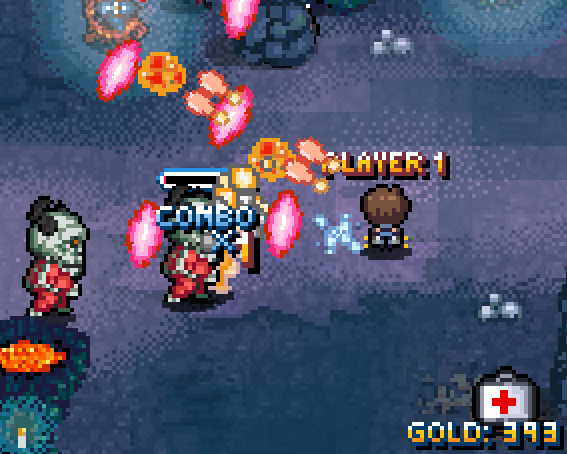 - CGdfc