Welcome to Left4Quake's first weekly news article. As you've seen, we've been hard at work this week presenting such things as this zombie, it was created due to a large number of ironic events including Althir's random job change, Korvin's novice texturing venture, and Necrod's decision to rejoin the team. All-in-all, this zombie is here for a number of reasons, and is a good 2 day work output in my eyes. This is one of the completely skinned zombies we will be using in the game.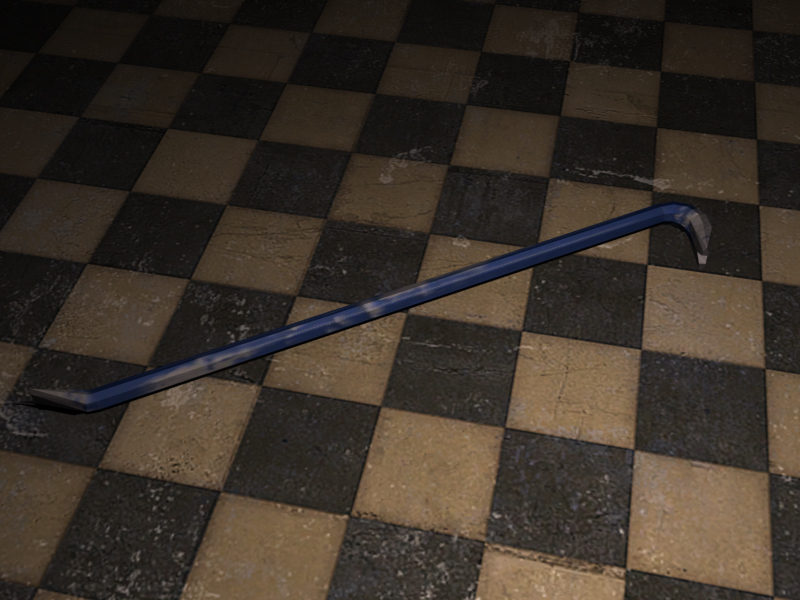 Another example of random job switch is our crowbar, textured by non-other than our site programmer, the 'not artistic' Korvin. He decided one day, that he didn't enjoy the rate that everyone was working, so he though, 'What better way to get people to work, than to work hard yourself.' and with that goal, he set the entire team in overdrive.
Our final and maybe favorite piece of work is our fully animated zombie done by none other than our modeler Althir.
Even if you talk to Althir today, he maintains the standpoint that he cannot animate worth a penny, yet we all see his potential. He proved to us that he's more than willing to do whatever he can to improve the Left4Quake project, and if he sees something he doesn't like, he knows no bounds. Our hats off to our animator/modeler Althir.
---
This concludes this weeks update, come back next week for more!