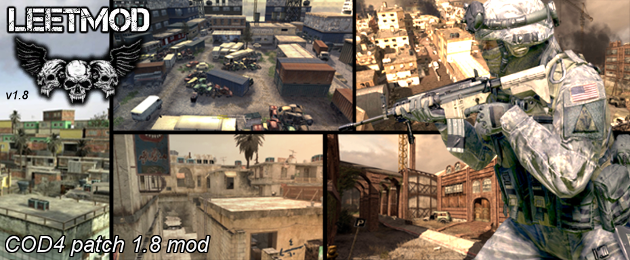 Features:
50 configuration files with more than 750 configurable variables
Better hit detection
Dynamic rotation and following gameplay rules
Fixed Bugs in weapons and gameplay
New Maps directly accessible from the menu
Bots (powered by Pezbot)
Create classes during the game and increased slots to 9!
Editable Default classes
Third Person feature
Admin Control Panel (in-game control of maps, players, rules)
65 Rank levels with Prestige
Notification sounds
Binoculars and snipers with range finder and zoom
Day/Night dynamic cycle system for all maps
More Health Systems, with medic roles, bleeding, injuries and bandages
New graphical options for better performance, visual options (HUD) and controls
... and many more
---
There are more slots for your classes (now 9!), the default classes were improved and there is support for selecting with the keyboard on all menus.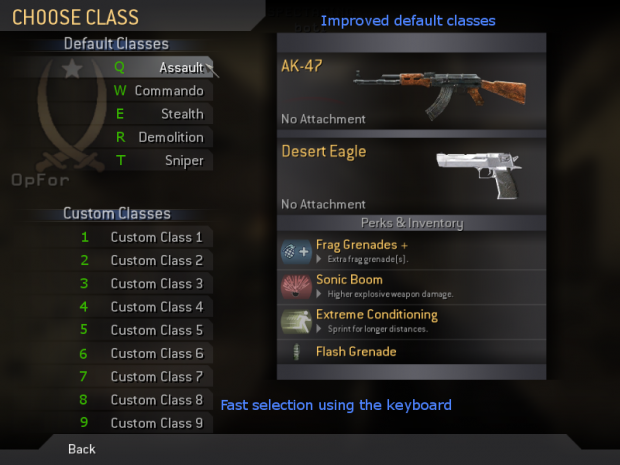 ---
At the end of game, many statistics are presented with the best players on that category too. Finally now you can see who was the most camper!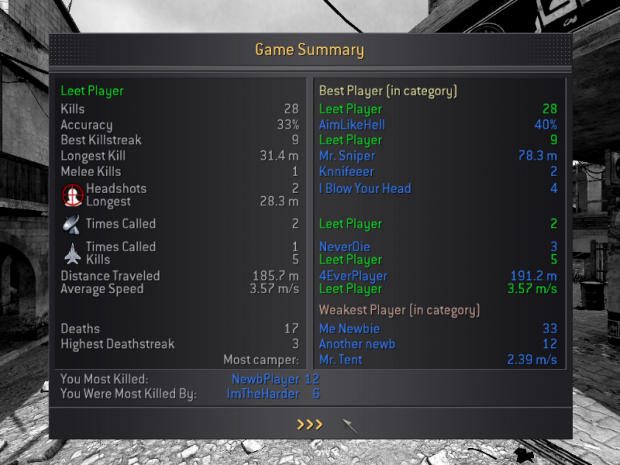 ---
Now you can view in-game the other players profiles and their rank and compare them to yours.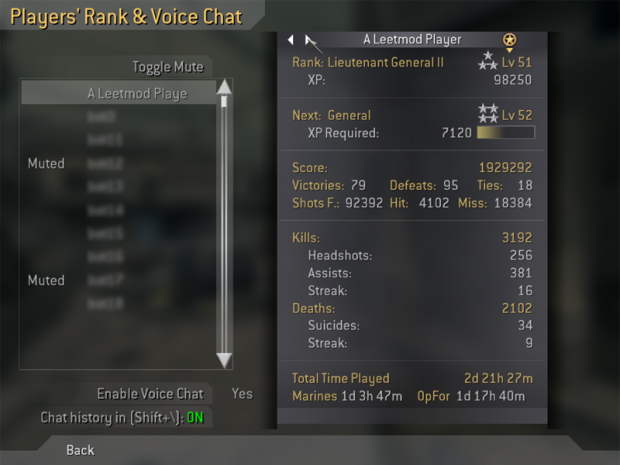 ---
Improved configuration interface and many new menus to set the game the way you and your friends want to play it. All these menus are available in-game too! Also bots are supported in almost every map.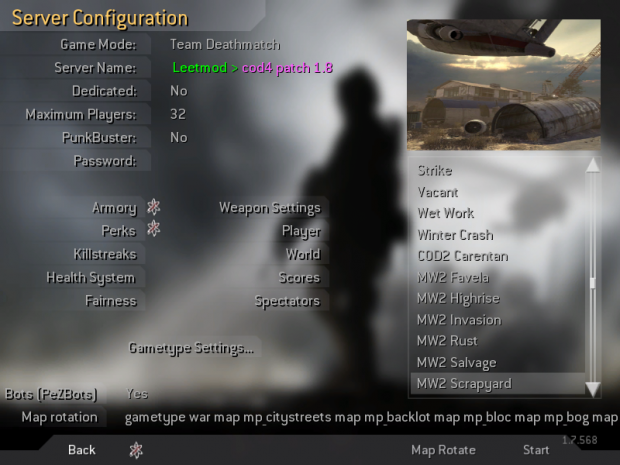 ---
Now you can control maps, rotation, rules, and players on your server in-game! Very useful for server admins and also in LAN Parties because you can quickly switch anything!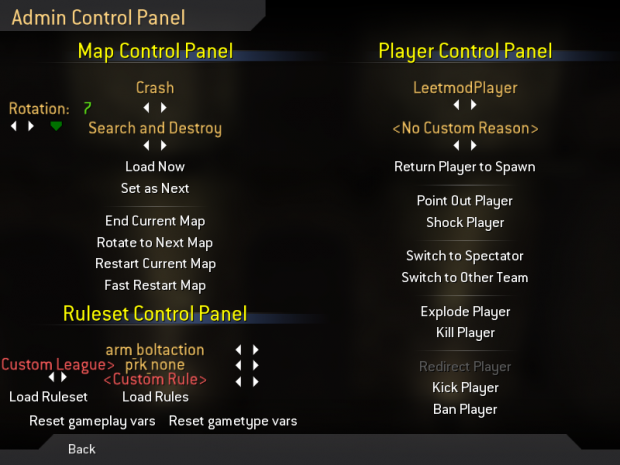 ---
There is a lot more! Check everything at the official website: www.Leetmod.pt.am