Greetings fellow Metal Gear Fans!
These last weeks have been quite interesting, a lot of new juicy Metal Gear Solid: Peace Walker media was released during the new Cologne's Gamescom (considered to be the European counterpart of E3 or TGS) which was held between August 19 to 23.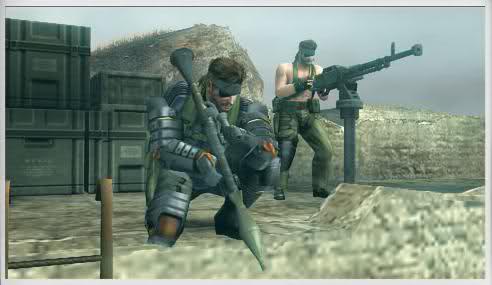 Kojima Productions started a new Gamescom-based site, similar to the previous E3 special site.
This new site shows the new 9 minute Peace Walker trailer and new ingame screenshots, you can check it out here: Konami.jp
The new trailer shows many of the new major PW features:
According to Kotaku, Hideo Kojima says this new metal gear will require "hundreds of hours to complete", will include many of PSP's unique features and a new gameplay system:
Kotaku wrote: In an open letter to fans, MGS designer Hideo Kojima says that Metal Gear Solid Peace Walker will be a "full-featured" sequel that will be so full of content it will "require hundreds of hours to complete."

[...] Peace Walker will also include many features unique to the PSP platform, he writes, and a new gameplay system.
Check the full article here: Kotaku.com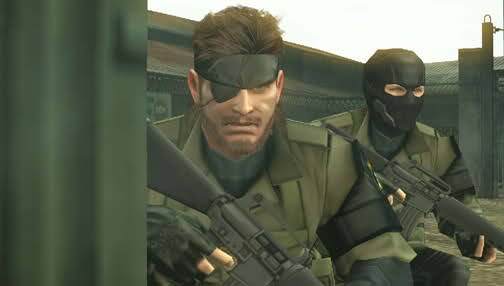 In addition, in a previous press release (July 2009), Kojima stated that players will be able to customize Big Boss before starting a mission, a new "growth feature" will allow Big Boss to "evolve", similarly to role-playing games.
The playing method will be up to the player to decide (stealth or full force).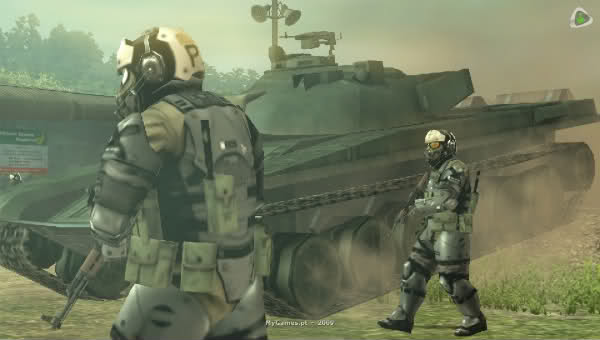 ---
MGS: Peace Walker Demo
A few days ago it was revealed that Peace Walker's demo will make it's debut in the upcoming TGS 09 (Tokyo Game Show). A new, TGS-based special site was also created by Kojima Productions: Konami.jp and appears to show a sort of a download counter. It also looks like the demo will be available both as a conventional demo unit and as downloadable content.
Konami's official TGS site notes Peace Walker as being/having:
Playable (Content)
Trial Delivery
Movie
Stage
Distribution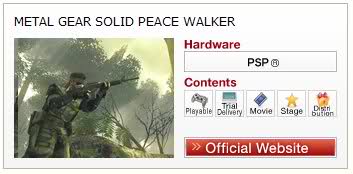 You can view Konami's official TGS site here: Konami.jp
Although Metal Gear Solid: Rising is currently not listed, there might be a strong possibility that a new trailer or new info may be released (Konami's site is not revealing every game that will be featured on their Presentations/Booth at the moment, having numerous "Coming Soon" spaces).
---
Please note that this article may be updated as new information comes up (which is most likely, as this TGS may be extremely interesting).