One of the biggest game reveals from Oculus Connect 3 last week was Force Field VR's debut title. Earlier this year, Force Field teased that they were working on a "big-budget Oculus-exclusive", after they had rebranded themselves from their studio's previous name, Vanguard Games. The company undertook a restructuring to work exclusively on VR titles, and now, that big-budget Oculus exclusive has been revealed.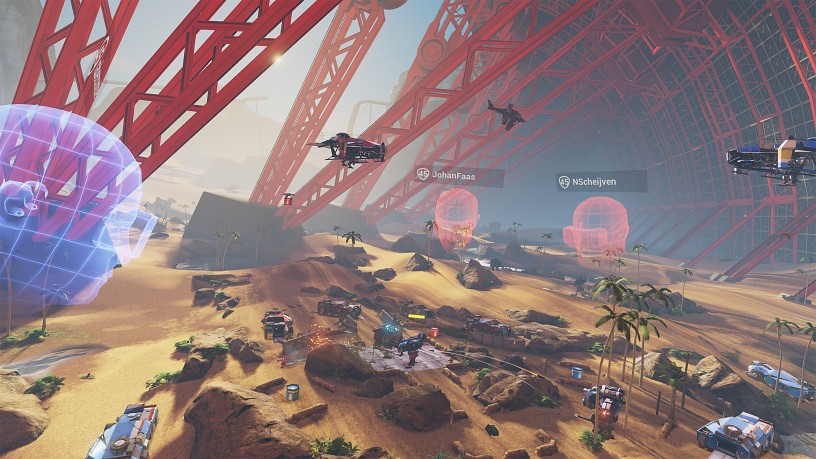 It's called Landfall, and it's not only an Oculus Rift exclusive, but an Oculus Touch exclusive. Force Field describes it as a top-down shooter featuring tactical action, but one that also allows you to zoom down into a first-person view when you require more precision.
VentureBeat has an interview with Force Field VR's chief creative officer and co-founder, Martin De Ronde, who says:
"Before this game, we were a traditional game studio, and now we are making AR and VR games. Before this, we made Halo: Spartan Strike top-down shooter games for mobile devices. This game started after we decided to take top-down shooters into VR."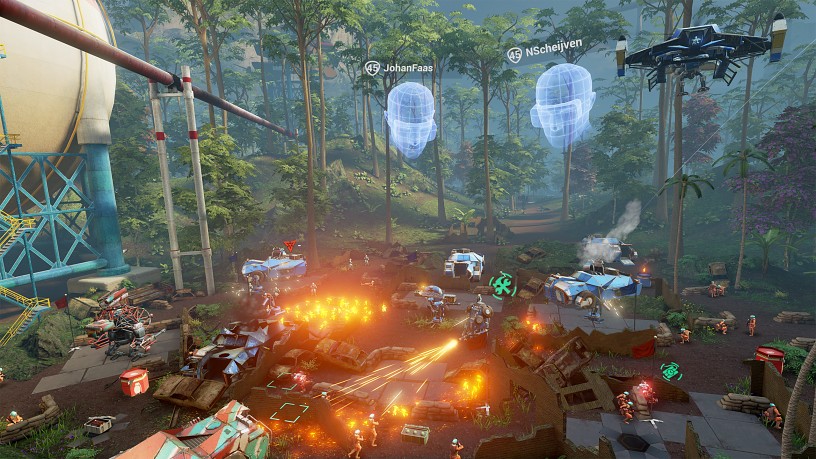 Though the game is touting multiplayer first, with both competitive and team-based modes, it will also have a singleplayer campaign with eight levels. The story follows you as a commander leading a group of soldiers who must fight to control Earth's resources in the future, after a catastrophic flood has changed the world's environment.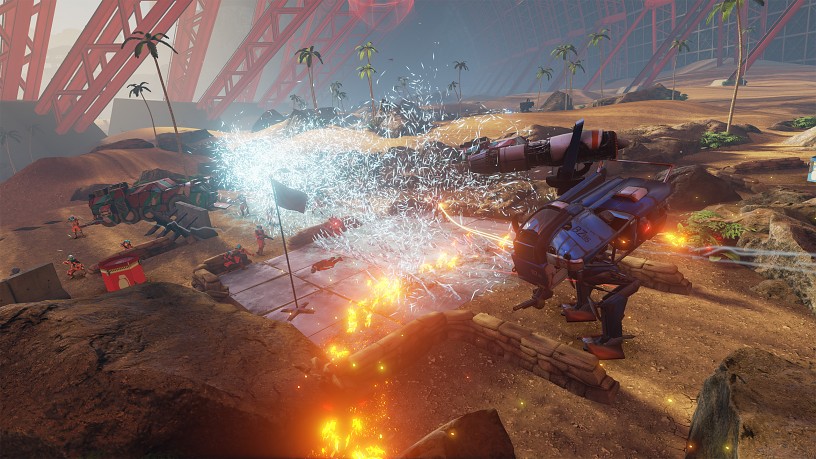 Force Field has been working on the game since September 2015, and expects to release sometime in Early 2017. Though only the Oculus Touch has been announced so far, the game is being developed in partnership with Oculus Studios, so expect a long period of Oculus-exclusivity before it has the chance of coming to other VR platforms.