Minecraft PSP - Last Lamecraft Mod
First version of mod was realased in 4 March 2014. Then mod didn't have anything worthwhile. It was the same as dozens of other dumb mods. Until May there were a lot of small versions released (alpha stage). In 1.6 alpha i have added a pretty creative inventory. That was the first big feature of this mod.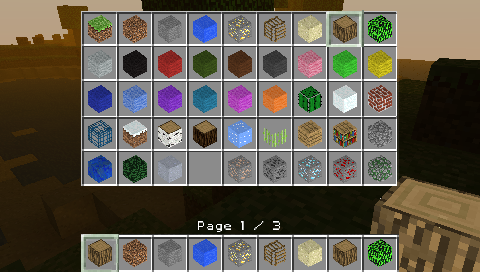 At that time mod also had : seed entering option, flowers & canes & cacti like on the PC, cool terrain generator and many other features.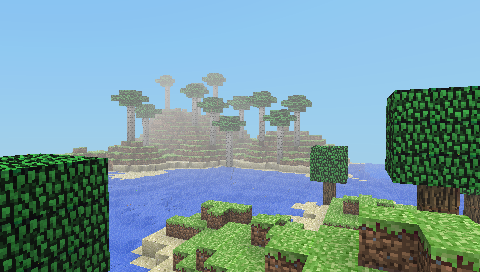 After 1.6 alpha, i set a goal : add survival mod. Cool goal to the person who programs on C++ only 2 months, isn't it? But i was determined and i believe in myself! So i began to work.
To the tenth of May i have finally released new version with tons of features! It was 1.0.0 beta, era of survival! Chests, crafting, survival invetory, health, hunger, farming, items and dozens other things! This version practically had not bugs and freezes. Unfortunately, it was not a success. It was 16x less popular than S4inexcraft and Lamecraft RM, though it was better. It disappointed me. I gave up mod. But soon i understood that i can't live without coding. I had a desire to work again.
Main goals for 1.1 were: fences, stairs, doors, furnaces, moving clouds and block animation. I had not any problems with implementing these features.
1.1 beta were realeased in November 2014 after, six months passed after releasing of 1.0 beta.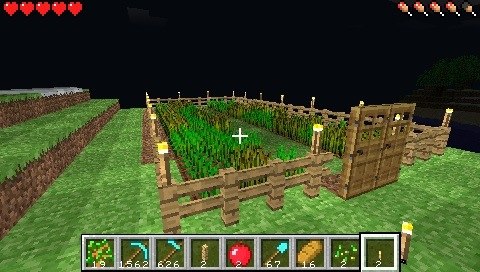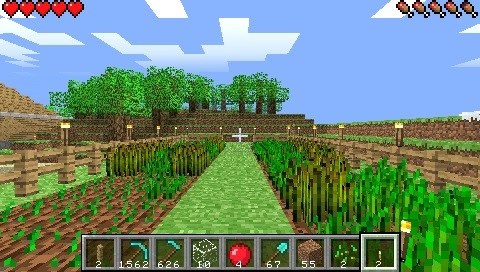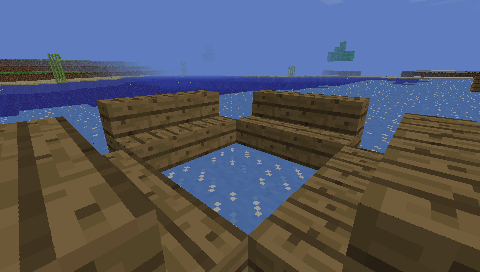 1.1 also had not any success. It is sad but nearly everyone didn't care about psp to this time. But my zeal was infinite so i began to work on 1.2 ...
I am still developing new version. 1.2 will be released in March - April 2015. If you are still interested in PSP or Lamecraft, please follow my mod. I am doing all my best to make minecraft for psp awesome :) !
Mod pages:
I hope my narration was сognitive and had not many mistakes (sorry for my bad English :P)