Kugelnio Description:

Kugelnio is a new io multiplayer shooting game which can be playable in every browser including Google Chrome and Mozilla Firefox without download. You can play death with other users who will join you while playing the game. Additionally, you can play on private servers.
While playing the game you have to fight with eight players in order to win the game. Get the weapons you require and protect your group!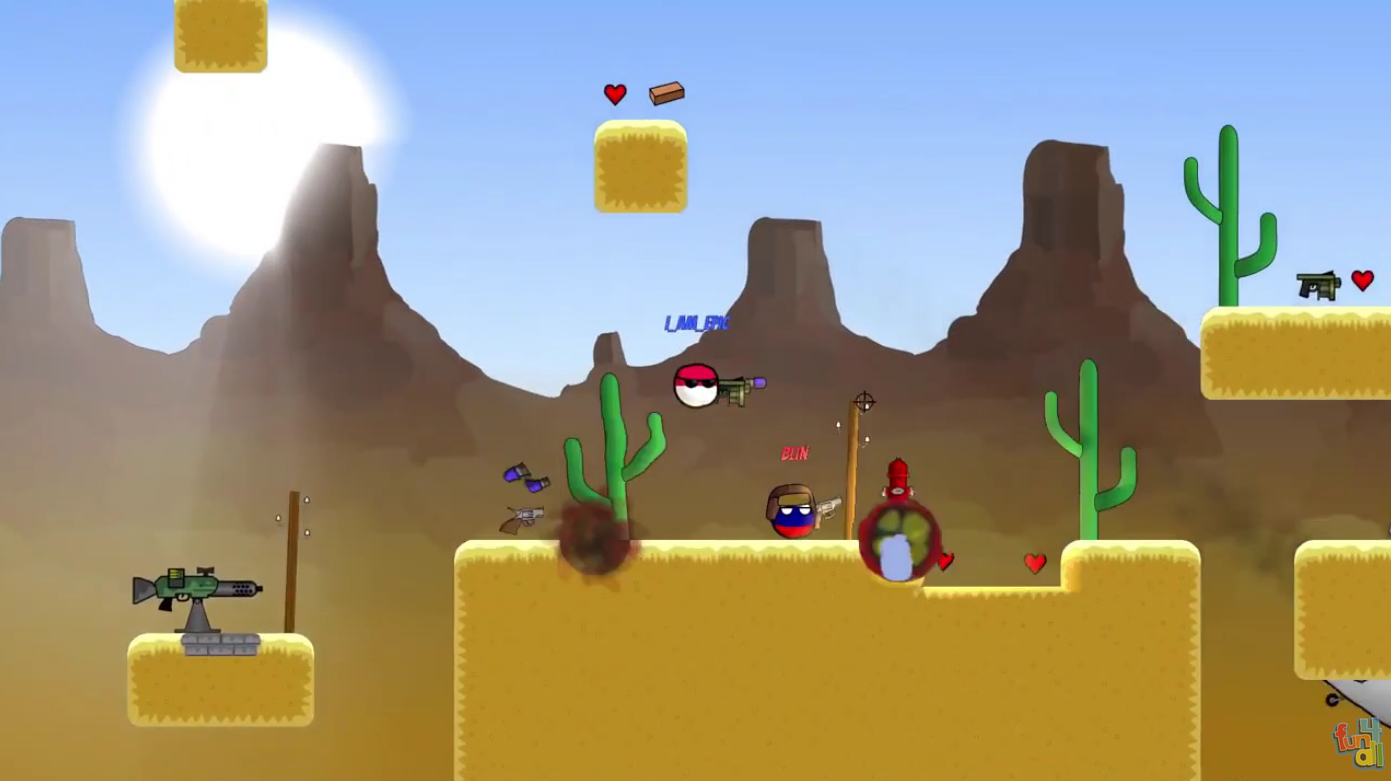 The topic of the game is similar to Polandball (or countryball game which is totally dependent on a group). Polandball is considered to be a comics, where the characters are nations spoken by charming little balls with a banner on it. In kugelnio you switch into the part of your most loved ball.