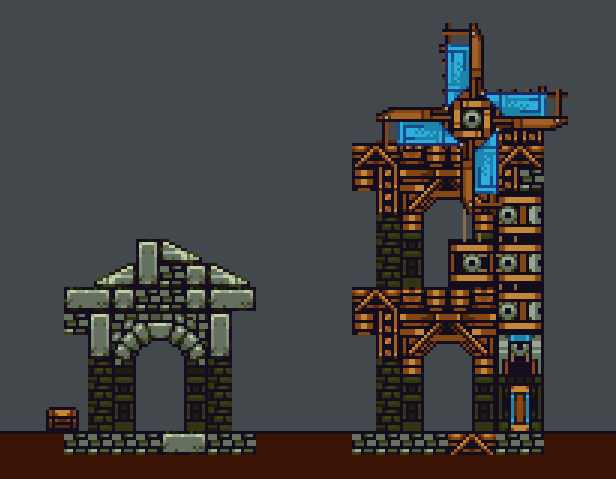 Art teaser post, since it's been a while ;)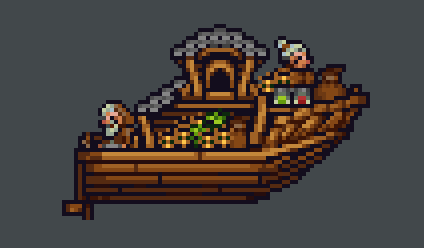 And here's a short summary of the recent frequent updates:
Fixes
Spike strangeness
Fall damage being applied wrong
Water Slowness
Any attacking through tiles
Stomp no longer "sometimes hurts them, sometimes you" + higher stomp min height.
Memory leaks
Additions
Knights can surf
Archers can stomp
Gold servers with water should be ~500% more fun and less full of stalemates, though buildings at the water's edge are still powerful.
Build 572 Update - Remote RCON Administration
You may have noticed that an update just went out, still labeled build 572. This update brings a feature that has been requested of me by many server owners - the ability to execute RCON commands without being in-game with a client. This feature, which I have been referring to as "tcp rcon" or "remote admin", allows you to connect to the server's game port via tcp (with telnet or another client). From there you can monitor/access console output as well as execute RCON commands.I actually started the design of this feature months ago, but this past week I have been traveling and had time to work on it while I was on the train.This update also contains a small memory corruption bugfix.More information about this new remote admin feature (such as how to enable and use it) can be found in the wiki and questions/discussion of the feature can be found on the forums.Discussion of this announcement/update itself can be found here.
Hotfix for 572
- fixed a bug with the new tcp rcon feature which caused windows servers to crash as soon as you start them
- fixed a bug where using /msg without any players in the server would crash the server badly
- improved autoupdate; autoupdate now reuses one connection for all files instead opening a new http connection for every file. This creates up to an (estimated) 75% performance increase for small files, especially for users who are outside the USA or otherwise far away from the update servers latency-wise.
That's all for now, stay tuned and have fun!