K-J Contest information for this year 2017!
~ I will now ask for your help to make the group even bigger ~

Yes, now is it a brand new year and my mailbox exploded again with lot of questions about "What are you going to do on the K-J Games Competition this year?" From the start to now so are there more than 500 members on the group. But not everyone is in the race to win the game that I released, mostly because they have the game already, or want to have a better chance to win the next competition.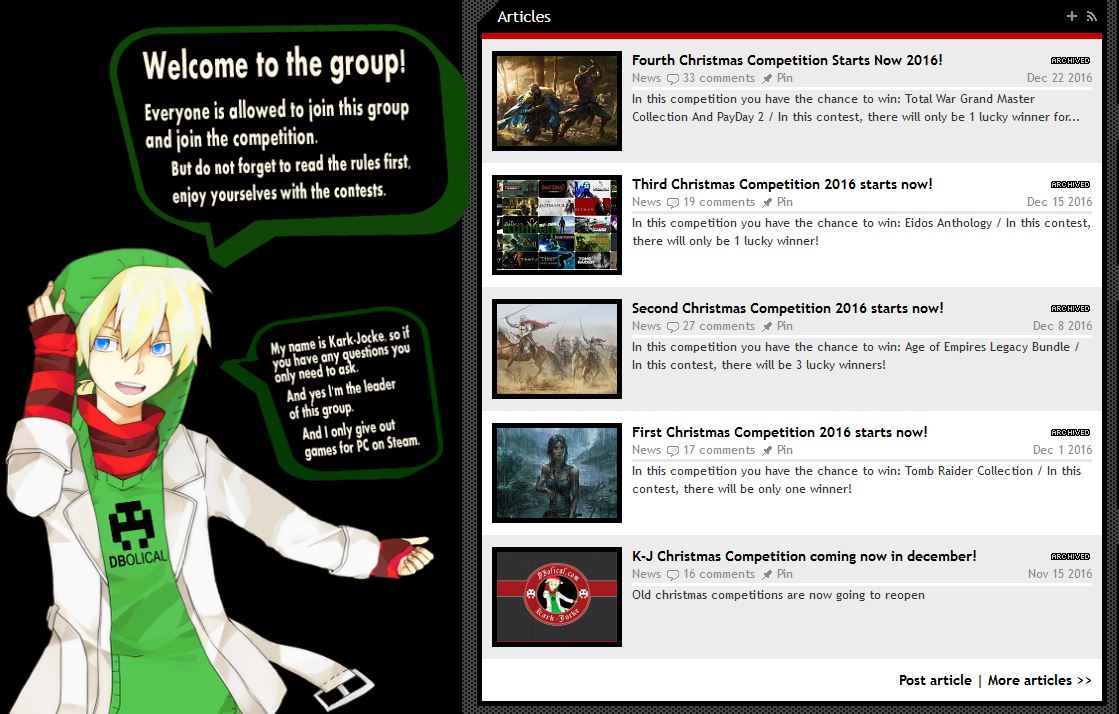 I will continue as I have done before, but this time I would ask you to share information about this group to other people and invite them if you can. My new plan for this group is to have competition where you can win something called the "K-J Free Ticket" With this you can choose a game you want from Steam. Even if it a old game or a new game, not sure for the pre-order part yet.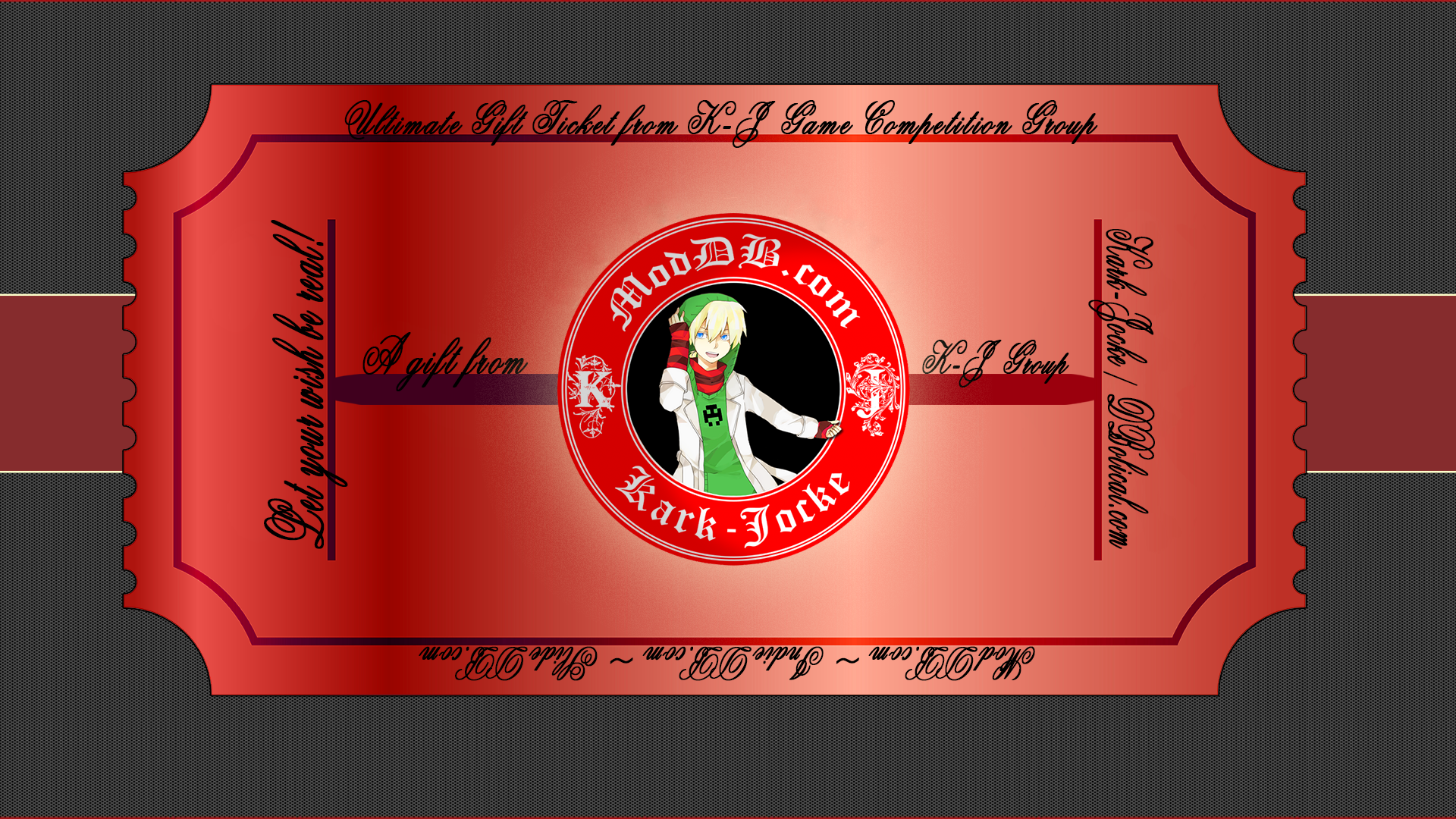 But as I said this is only a plan I have and why I ask if you can share information and invite people to this group, is because the group need more members for this new plan of mine should become active. It's like I've said before "More members there are, the greater contest will come" I have already started saving money to games for the Halloween competition which are coming this year.
~ If you have any ideas or any questions leave a comment below this ~