Got a quick question for the fans/watchers of the project!
So we've been doing a LOT of work on the procedural item generation and we've decided that we really want to give you more weapons to play with in the demo, but we've had a bit of a change in direction regarding the way we're thinking of using weapons.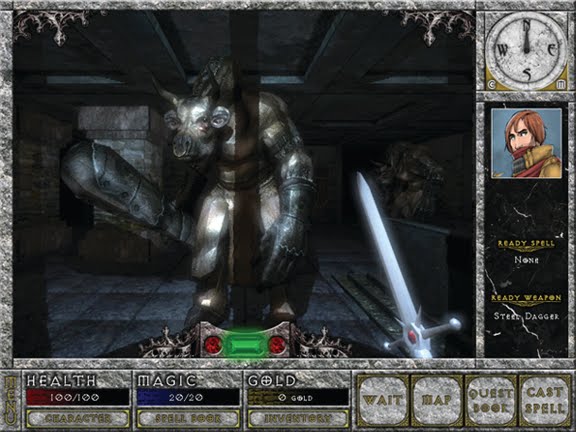 Fans of the classic RPGs that we're inspired by will notice a large, glaring difference between the classics and Malevolence, and that is the fact that the weapon you're holding is visible on the screen, and you can see it during combat. In the old games, that wasn't the case. You just got a "swoosh" or "blood splat" sort of graphic come up on the screen when you attacked. Perhaps an arrow would appear if you were using a bow.
So what we're thinking of doing is possible removing the visible weapon from the game, and making Malevolence keep a little truer to the classics. Instead of the visible viewport weapon we'd probably tweak the UI to have an icon of your readied weapon in the sidebar.
Really what we want to know is wether you, the future players of Malevolence, would prefer it to be kept the way it is, or keep it old school. We're leaning towards old-school, but we'd like to know what you think!