We've launched a kickstarter campaign! The game has been in development for more than a year and now we need the funds to complete the game!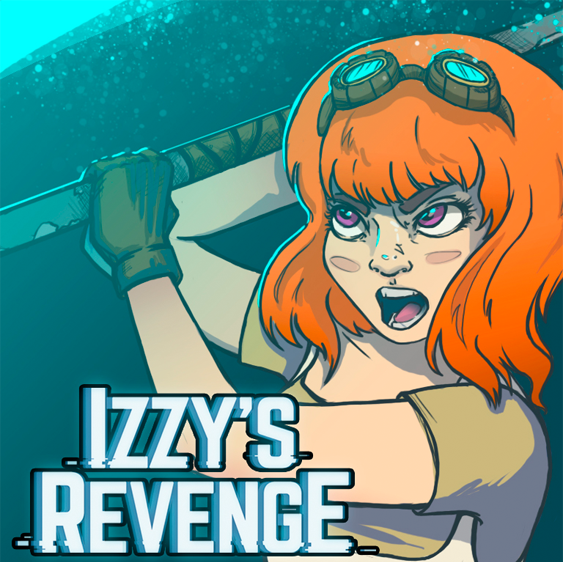 You may have heard that life in Steelbridge is easy, but I'll tell you the truth: it isn't. Every citizen has to deal with the four guild chiefs. Sid is the leader of them all, the chief of the Iron Industries Guild and who delivers all the steam power the city's heart needs to keep on beating. His word is law in here.
So then this is Steelbridge, the rotten and corrupt city where Izzy lives. But she does not care, not since her father was killed by a zeppelin accident, leaving behind a promising research. Everything that Izzy matters is to carry on that research by her own. She may be the one who will start a new era, the era of the holographic technology. She may be the one who will change the way the energy works, the one who may destroy all the four guilds' power. But for sure, she will be the one every mighty man of Steelbridge wants to see dead.
Izzy's Revenge is a 2D action/platformer game where exploration and character progression get an important factor. In order to success her quest, Izzy will have to make her way through a large number of enemies, travel by zeppelin and steam train, improve her weapons and skills to burst into the defenses of the four guilds and finish off with all their bosses and killers.
Move fast. Improve. Talk. Kill. Explore.