Hey everyone. Firstly, thanks to those who voted for us in the Indie of the Year awards to get us into the top 100! You guys are awesome. While it may be a tall order for a small game such as us to win the second round, we will try our best! And this brings me nicely to this update :
In the programming front, I have sadly been delayed by exams and the demise of a very close friend of mine. However, I have been working on a brand new conversation system for the game, to be used whenever the pressure is high and important stuff is at stake. That warrants it's own separate post (and I don't want to inflict programmer art on you guys when we have much prettier stuff to show). Stay tuned!
And our super cool artist Henri continues to dazzle me with a pretty and surreal new level. What could it be? Take a look and maybe you can figure it out!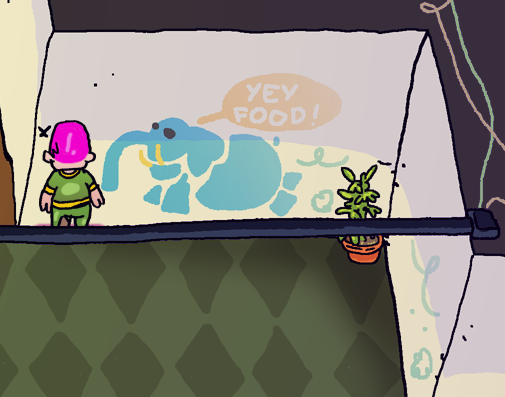 Hint : Look at the heading.
And last but not the least, Jesse, our new music emperor™ has composed not just one, but 3 new tracks! I won't spoil all of them right now, but here's a sneak peek at some *gasp* gameplay and music simultaneously!
Gameplay! Art! Music! Happiness! And finally, a very important thing:
Vote for us in the Indie of the Year Top 100!

Follow us at these cyber places for more news!