It's been a while...
How have you been...?
So to quickly sum things up, we abandoned Aperture Beginnings. Including myself. I'm been working on Aperture Beginnings for only 2 days after we stopped and had a 10 days holiday to think about this. But I've decided to continue working. My only reason I have never finished anything in my life so far. The original 2 Project Leaders have left leaving me and everyone else (if they want to continue). unfortunately i can't work on aperture Beginnings as much as I want to/used to. Meaning if you think progress was slow now it's gonna get slower.
Anyway Here are some images of the incomplete Single Player Lobby (i've got to show you something), Currently it's 90% done need to finish implementing the level selector build Cubemaps and fix the GOD DAM LIGHTING (cause it looks like shit)
Manage to get the bright light glare on the middle screen just need to do the same on the blue one.
And fix the video problem on the Blue Screen. And Yes the chamber is meant to look unfinished only i did a shit job on it.
Before Lights turn on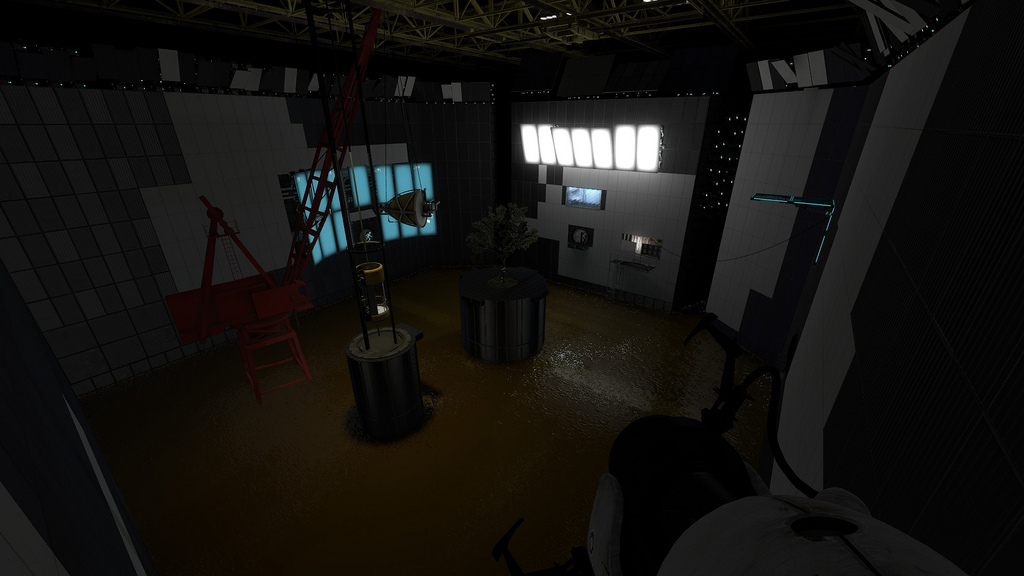 After Lights Turn on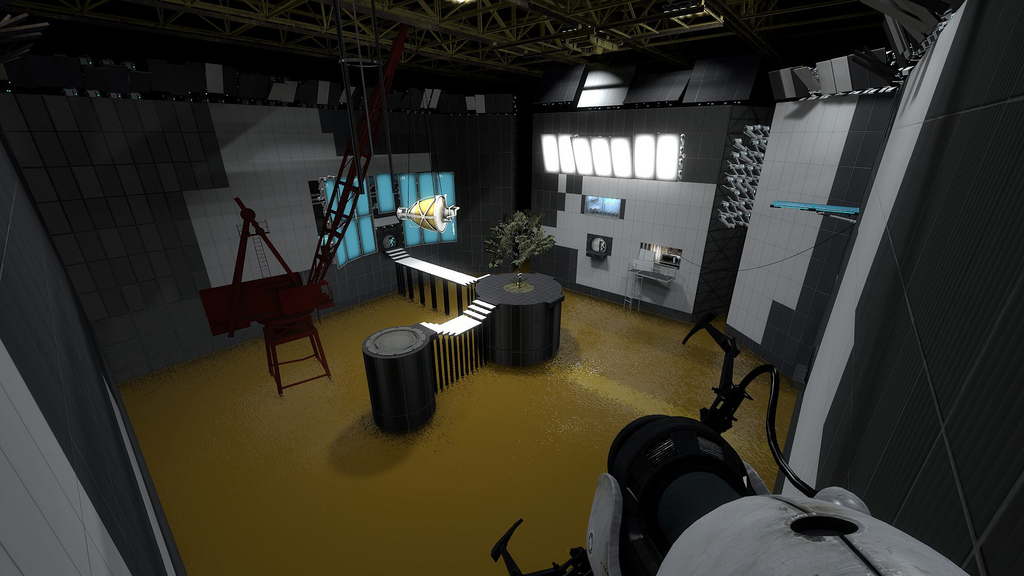 I manage to get Razer's Sixsense controller to work on Portal 2 mods like you guest it Aperture Beginning.
I bought the Controller at last years EB Expo for AB i just never used it, oh ya I'm heading off to EB Expo 2012 tomorrow :D
(the image bellow is an older version of the Lobby from above)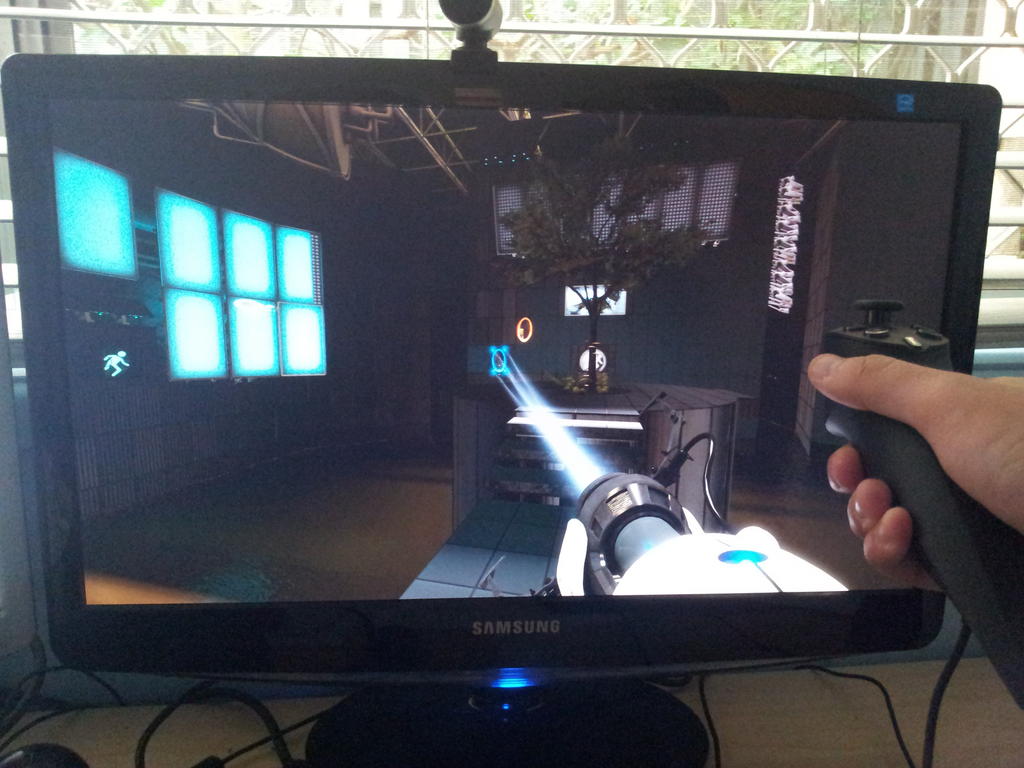 To sum this up. Where back
Where rehiring, mostly Modelers, A programmer who can import existing content/code from other source games. People who can make music and mappers (NOT MAPPER WHO USE THE INGAME EDITIOR THATS NOT PROPER MAPPING)
And clearly Greenlight is up with other mods and games. But AB will not be in the Gleenlight until we are half way done.
Also Please leave comment, I would love a negative comment/comments
For those who like constant updates (not this every now and then shit thats here) Follow NunamedDragon@Twitter