In I.R.I.S - DefOp, you assume the role as Erika, a pilot from Angels Corp tasked with retrieving Project I.R.I.S from a secret lab located west of Borneo Island within the South China Sea. You must defend the secret lab from enemy invasion, using only beam gates and a limited defensive move that destroys any enemies surrounding the lab - the Pulse Bomb.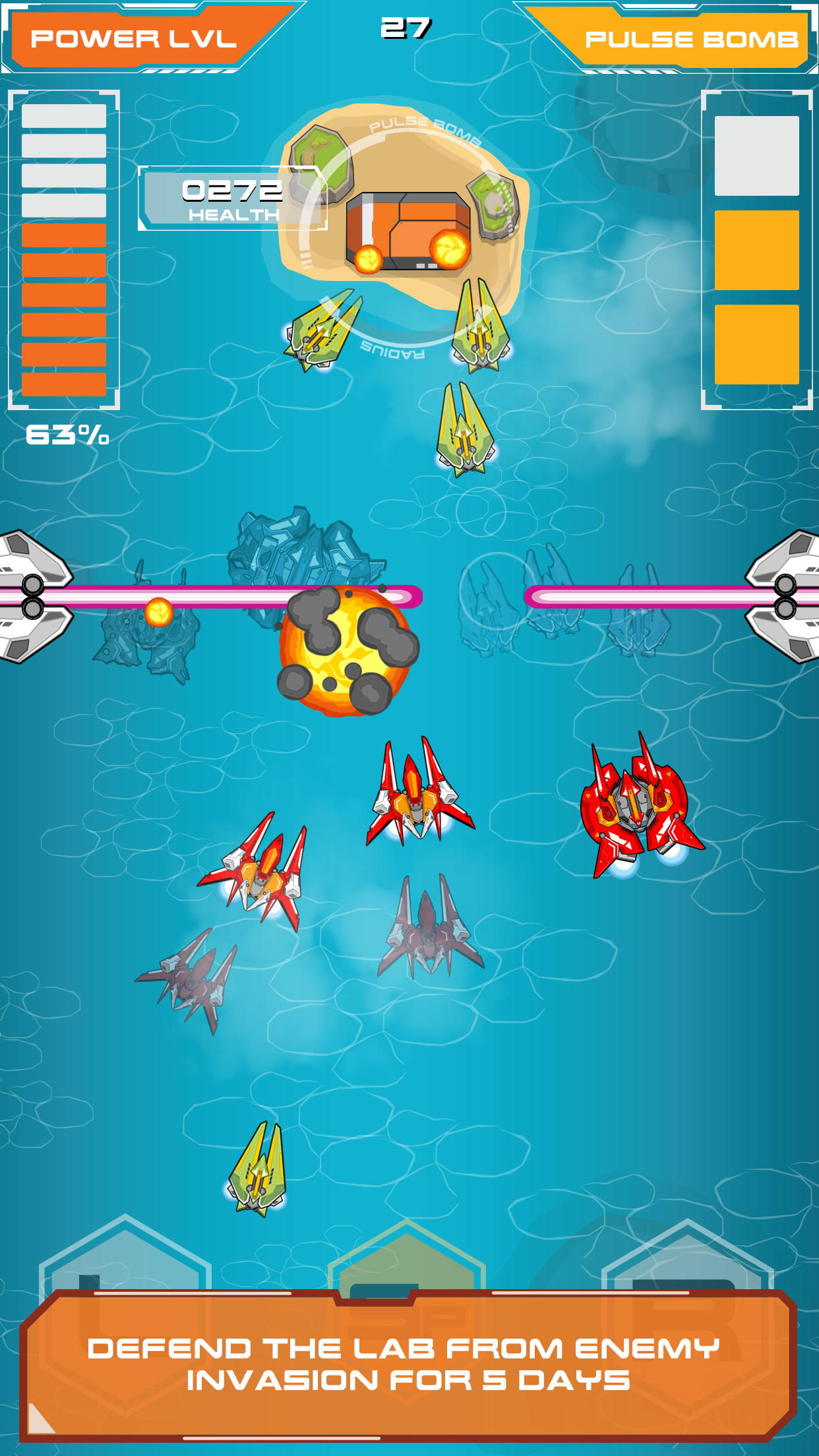 There are a total of 5 stages, known as 'Days' in game. Difficulty increases for each passing day, with the enemy throwing everything they got on Day 5. The key to survival is to manage your beam gates energy efficiently. Fail to do so and you will soon find yourself overwhelmed by enemy forces. To increase your chances of survival, there are various upgrades that can be obtained.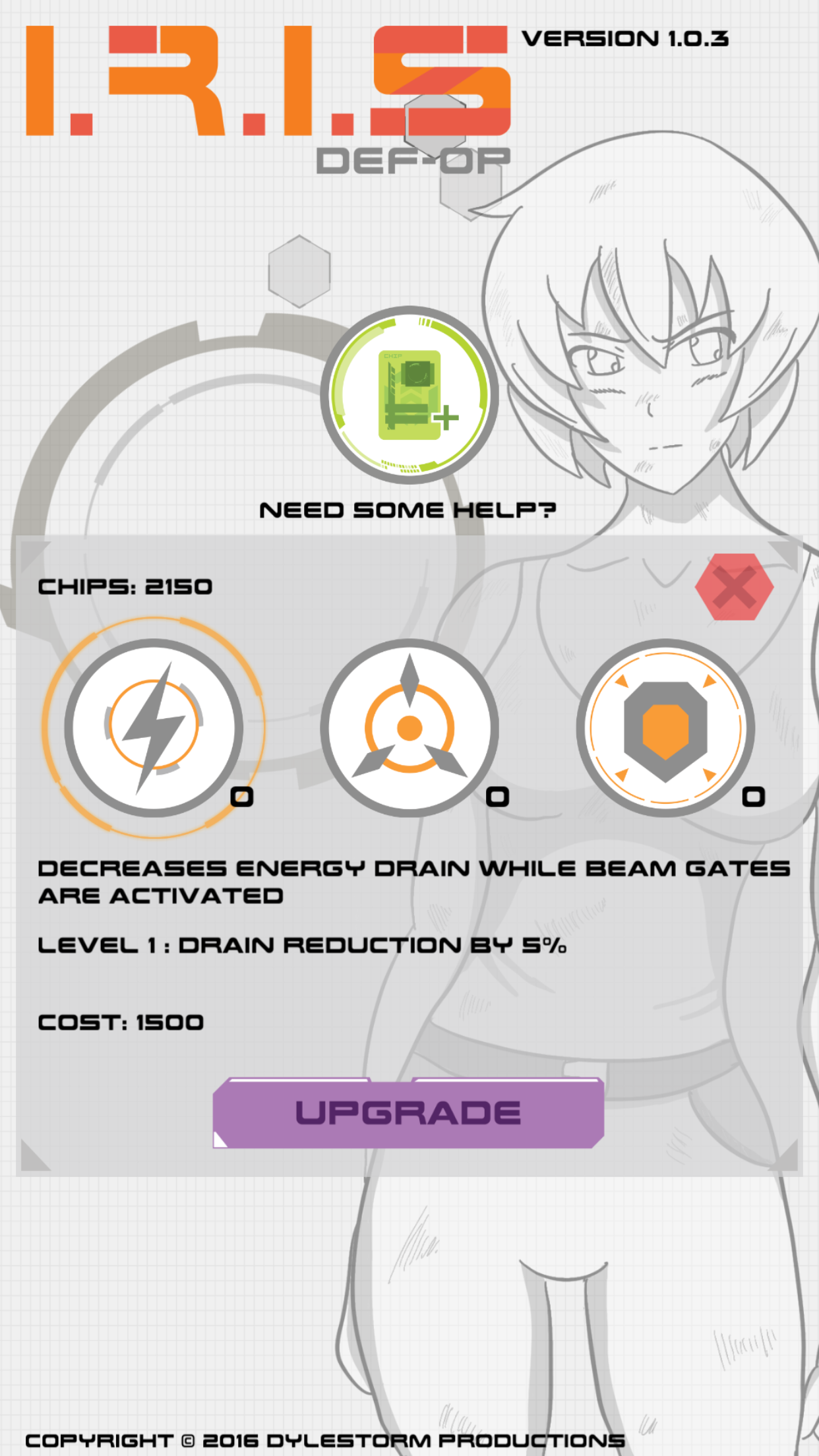 I.R.I.S - DefOp is a relatively short game, perfect for those looking to for some quick plays while taking the bus or train. Look forward to new game modes in the near future.