Iridescence V1.4 has finally been released, and as already said in this post's summary, it's time to take some suggestions as to what the game should have in it.
Now then, if you would like to make some suggestions, I advise two things:
#1. Make sure to play the game to get an idea of what you'd like changed, if anything.
#2. View the future plans in the game's news section to see what's already planned.
So, have an idea of what you'd like? Go ahead and leave a comment with your suggestion. If I acknowledge your suggestion as original and not already something I thought of, you'll be credited in game for the idea.
If you think you're idea is WAY to outlandish, don't worry! This game is basically abstract, so have at it!
One particular thing I'd LOVE suggestions for is the crimson forest. I've been working to figure out how to make it nicer, but I'm not exactly sure how to to that. If you want puzzles, parkour, or whatever, I'd like to hear it!
Below, you'll see some screenshots from the game to get an idea of what it looks like if you haven't already seen it. Keep in mind that there are many changes coming, so don't expect things to stay the same.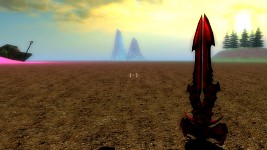 ABOVE: A rough image of the hub section. Still a WIP, and will be completed in Version 1.5.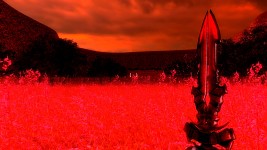 ABOVE: An early screenshot of the Crimson Forest during Version 1.3. Grass was changed in version 1.4.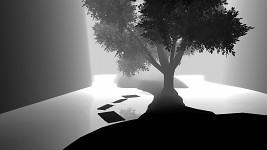 ABOVE: A screenshot of Purgatory during Version 1.2. Things haven't changed.