Hey Everyone!
Here's one of the baddies you'll find deep in the forests and dungeons of Stealer Guy's world. The Ghoul! Not to go too into detail on their origins and what the Ghoul's interests are but they tend to like to travel in groups and require some good old fashioned hand to hand combat to take down.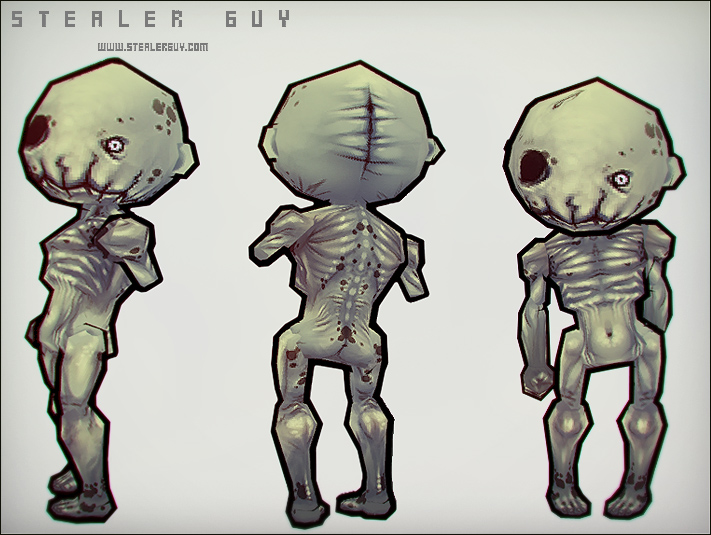 I thought I would also show a small step by step on the concept from line art to a final render.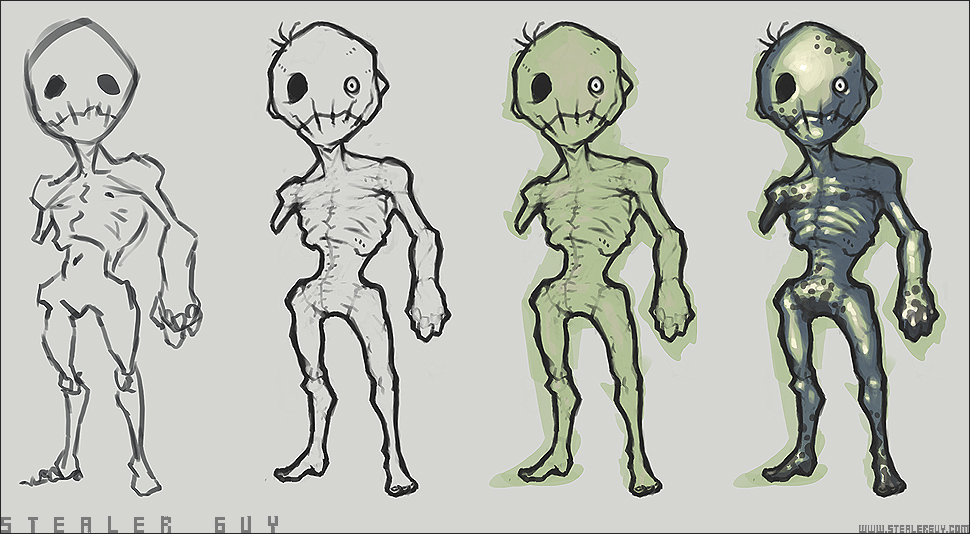 Finally a few extras for presentation purposes!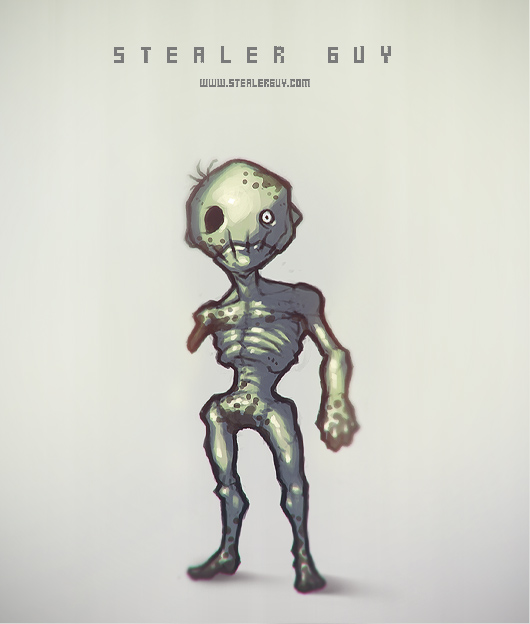 --
join and follow, I thank you all for watching and hope you spread the news and keep up with the development :)