Hello Everyone!
We're pleased to introduce one of our newest games, Complex! We welcome any support and feedback from the community here as our game takes form. It's a 2D action-rpg, stealth platformer with a story-driven game world that balances fun, realism and challenge. Complex takes a unique approach to each of it's main gameplay systems and leaves the decision of how to combine and use these systems up to you.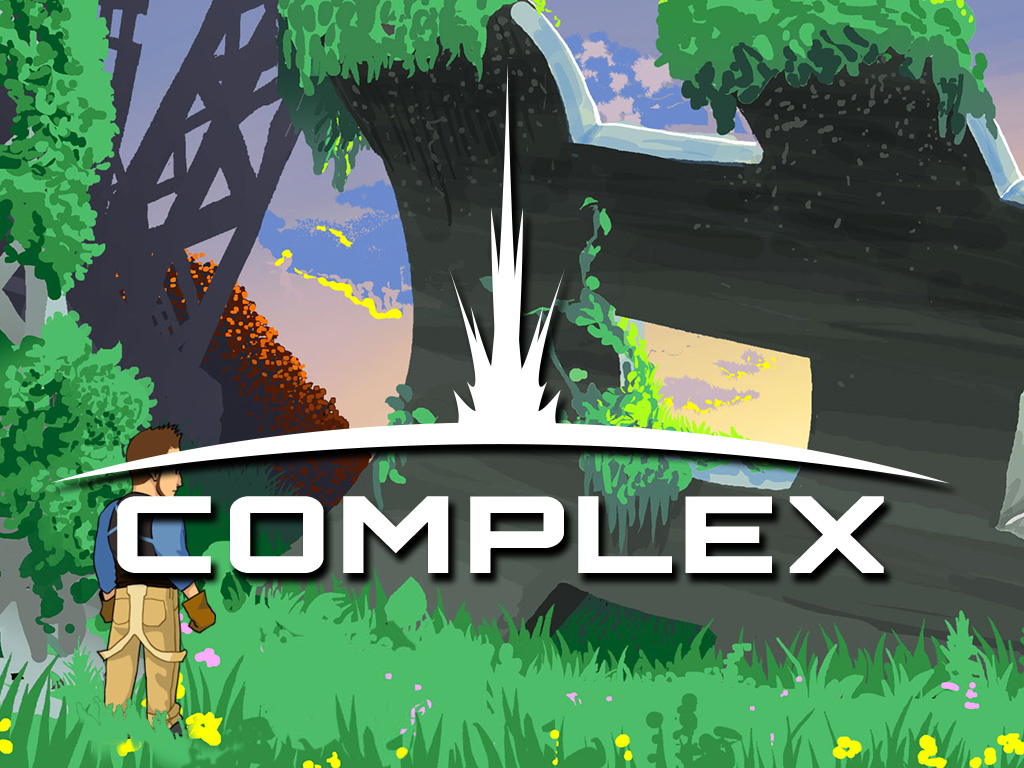 Gameplay Systems
Complex is about analyzing a situation, learning about the given challenge, and then finding a way to overcome. You'll do this through learning about and mastering six main gameplay systems.
Melee Combat
Gun Combat
Hacking
Stealth and Evasion
Movement and Platforming
Conversation and Intel Gathering
We'll be releasing development logs and more updates that go into depth about how the systems each work. Below is a bit of a peek behind the scenes of the design of our Melee Combat System and how we're creating fighting-game inspired combat detail in Complex.
Melee Combat
Our hero will be faced with many enemies that would love to punch him right in the face - fortunately he can grow to become a pretty badass brawler. Because of the wide range of situations you may encounter where melee combat comes into play, you'll have to learn how to best utilize your skills. Do you need well timed stealth attacks to sneak into a compound? Or do you struggle to counter incoming strikes to take down multiple enemies at once?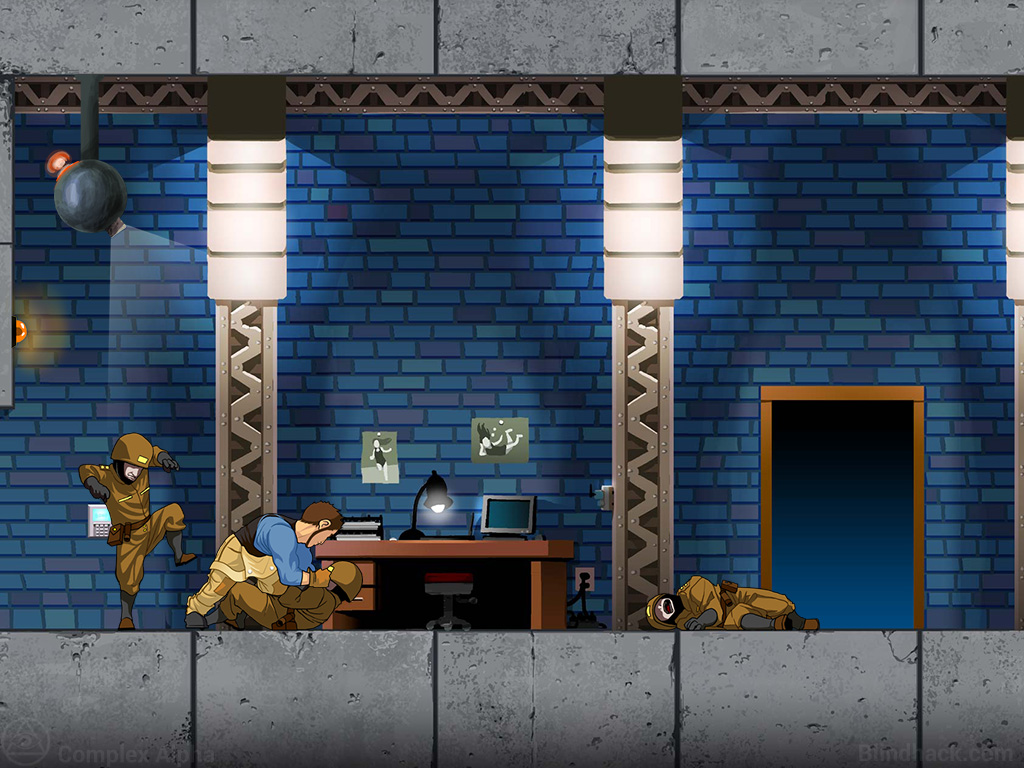 We looked to the source of 2D combat to draw inspiration - deep, well balanced fighting games.
Hit boxes are how a game maps physical collisions in-game to what you see. In a game like Mario, his entire body is a single hit box. In games like street fighter, you'll find the use of many hit boxes to create intricate collision that is closely mapped to what you're seeing. This means instead of hitting with your whole body, you actually hit with your fist.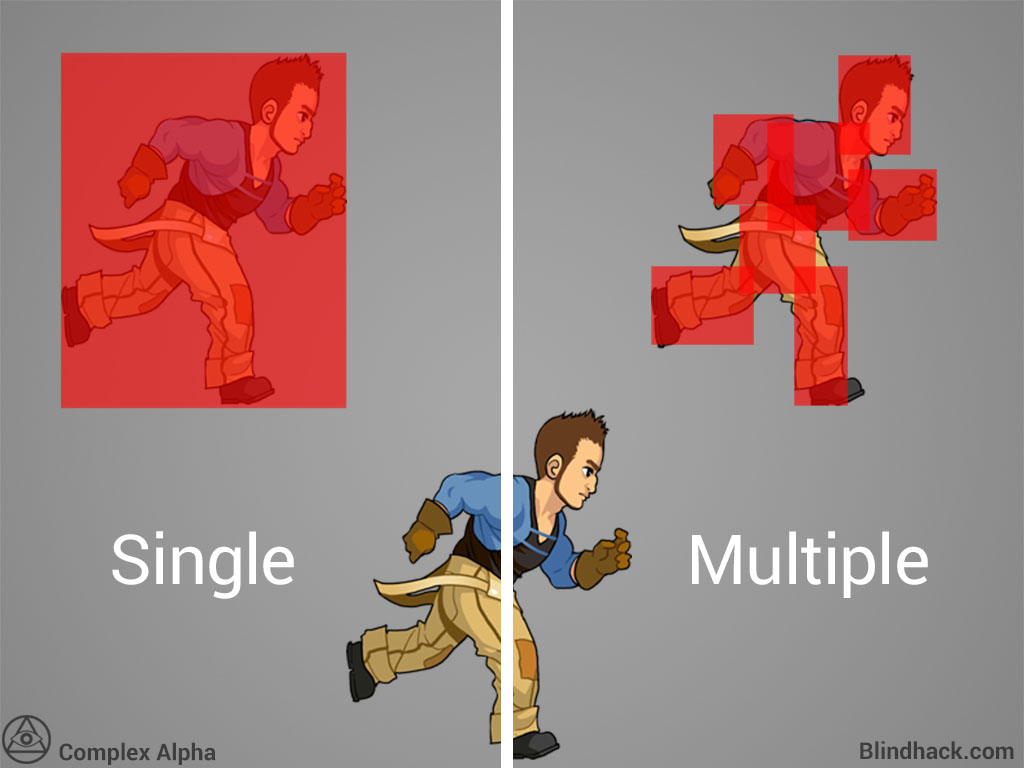 One of the biggest differences between Complex and other 2D games with melee combat is we are not settling for full-body hit boxes or enemies that let you just jump on their heads for a kill. We have a full set of hit boxes for our characters and include specific functions on these for combat. For example, when your character punches, your FIST does damage. Expanding on that, the distance your fist is from the point of contact matters. Just like in real combat, there is a point at which the MOST force will be exerted in a punch, a "sweet spot" in the range. Using a jab while too close to an enemy will be less effective while jabbing from too far away will miss. Landing that jab at the perfect distance will deal the most damage.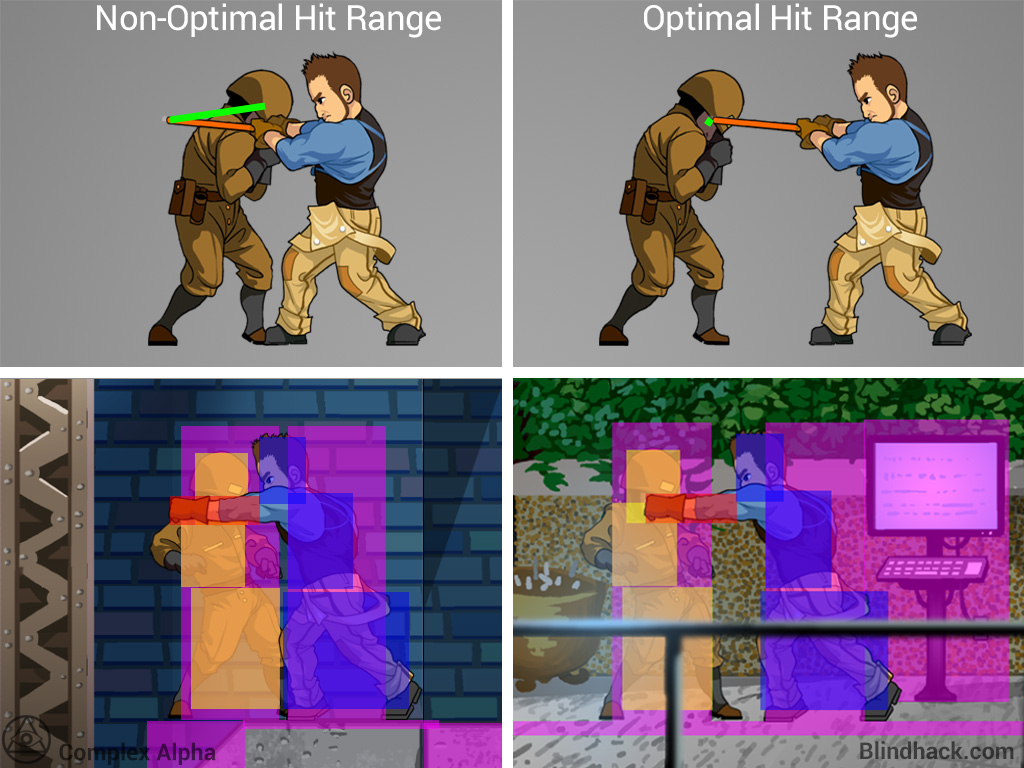 This means the player must learn his attacks precisely to fully take advantage of them. Like in actual combat, managing your distance to your opponent is very important.
Hit boxes also let us have detailed effects for counters, blocks and dodges. You'll be able to duck under a punch, or utilize an attack that strikes where your opponent isn't blocking. Counters, while being a bit more difficult, will yield high pay off and feel right. If the counter is diverting a strike with your forearm, you'll need to make contact between your forearm and the enemy's attacking arm. If it barely touches, you'll barely counter - if it is a solid connection, you'll deliver a crushing counter. What you see happen on screen will be what the game acts on. If it looks like your enemies fist flew just over your head, it will actually be interpreted as flying just over your head.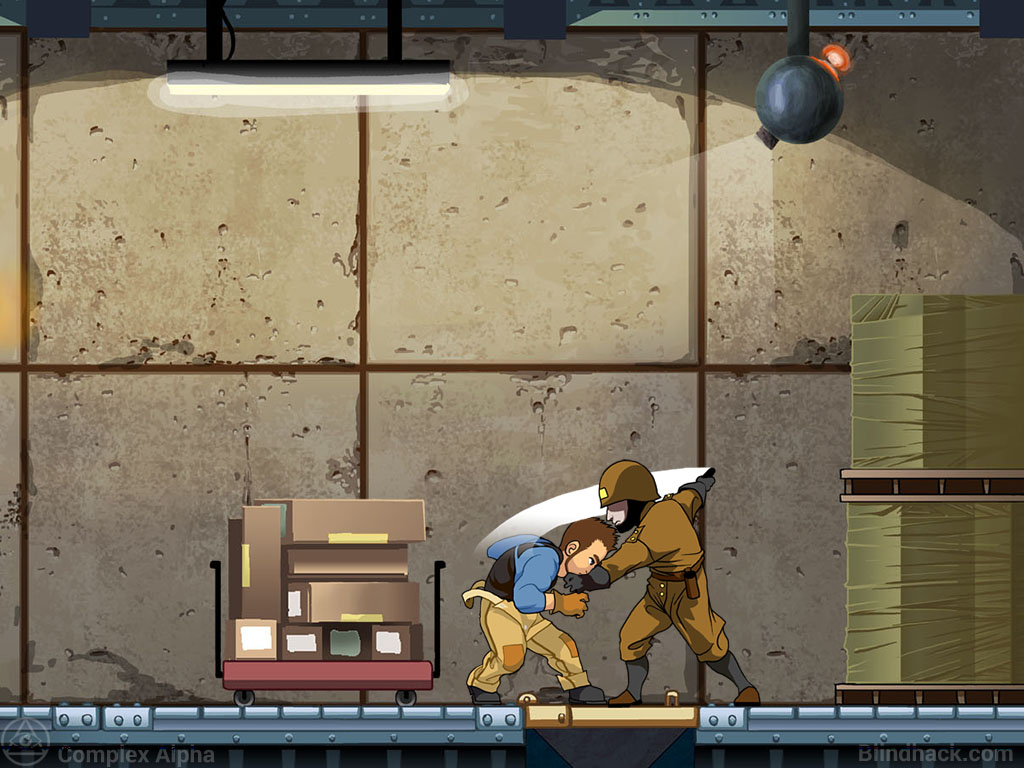 Because hit boxes are laid out over the entire body of a character, we can tell where and how the hit occurred. The location of a strike and the type of strike determines how you damage your opponent. This means if you take a baseball bat to an enemies legs, they'll be unable to walk or stand. If you are fighting multiple enemies and need to get quick knockouts to even the odds, you'd better aim for the head. Encounter an enemy with weakened stamina? A few gut punches will render him incapable of fighting. You can even attack an enemy's arms, weakening their attacks toward you.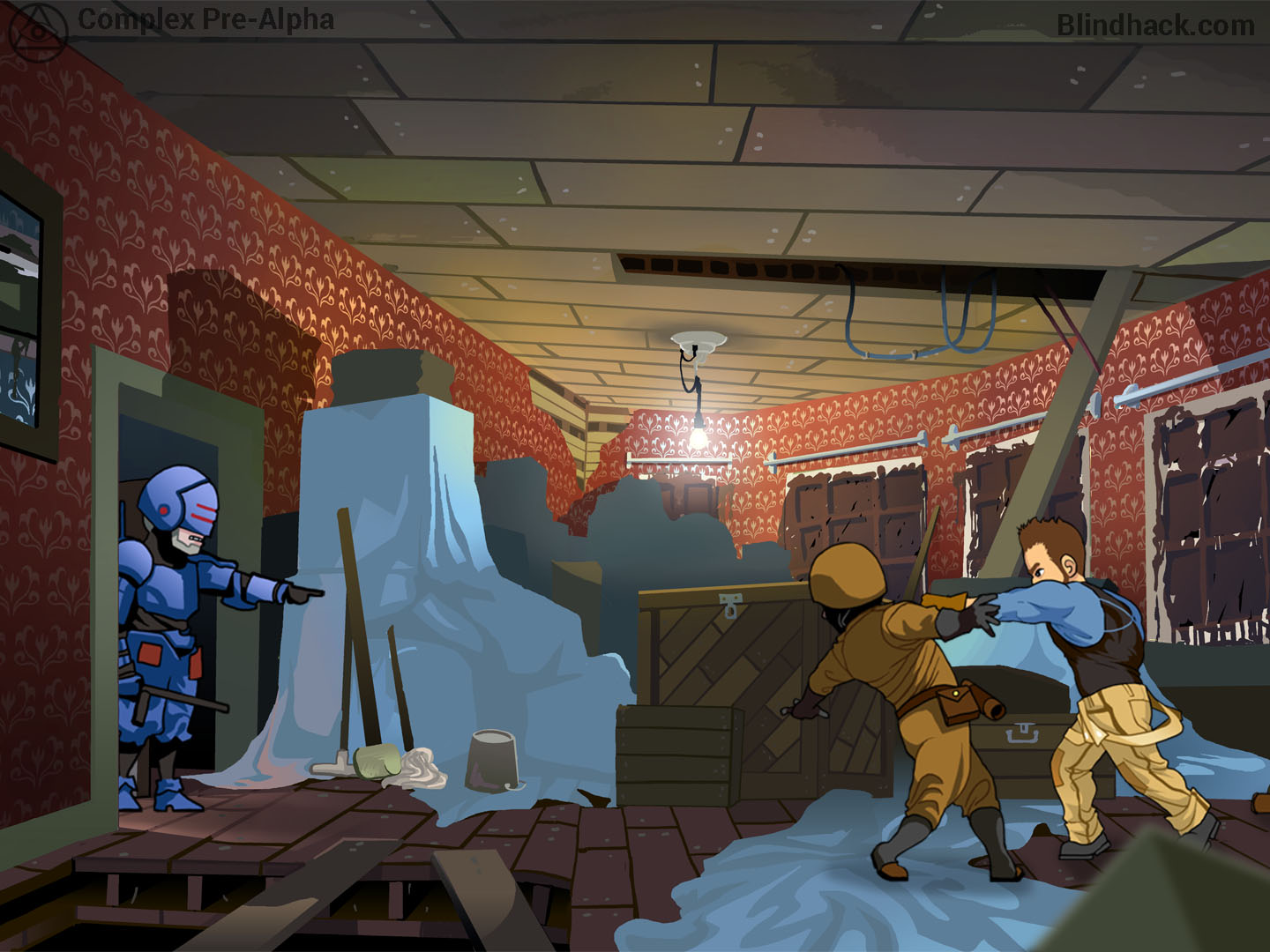 This detailed treatment of combat creates a much more interesting level of gameplay and we're really excited to see all the unique situations that emerge due to it.
What do you think about combat systems in games? What games have some of your favorite combat? Let us know your thoughts!