This week wed like to introduce our die-hard mapper, Silverfish aka Lucas Orsvärn! He has been making maps (or "sets" as we call them) for us for a while now and even though he is a young gun, he has proven that age doesn't matter when it comes to professionalism and perseverance. Like many of our designers, he is from Europe. He also brings a unique perspective to our production.
What is the first video game you played and how old were you?
I was too young to remember, but it was probably The Legend of Zelda or Super Mario Bros 3. My mom had a Nintendo Entertainment System (NES) since before I was born, so I might have been two or three years old the first time I played it.
Fun fact: My mom beat The Legend of Zelda.
Tell us a bit about yourself and describe what contribution you make to THE WIND. What is the thing that helped you the most in becoming a Mapper?
I'm a 17 year old swede, I'm doing my last year at an IT school where I learn programming and general computer stuff. I've been making sets for The Wind in the program Hammer as well as contributing with my opinion on different matters for more than one and a half years now!
The thing that helped me most in becoming a mapper was my determination, my will to become a game developer have always been very strong ever since I discovered my first map editor (Heroes of Might and Magic 3), it was so much fun just creating your own stuff so I decided this was what I wanted to do for a living. I haven't really had anyone telling me I was good or commenting on my work at all until the last year or so, so my motivation was that it's so much fun I guess.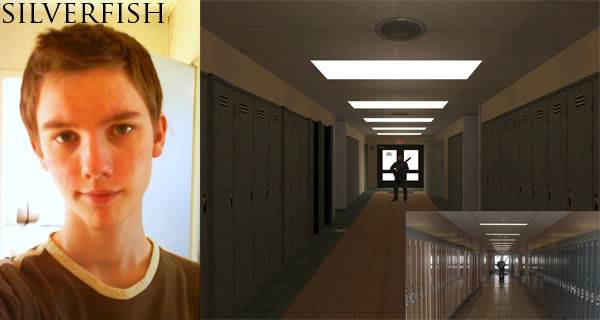 Being a young designer, how do you feel personally about age restrictions and gaming? Should they be strictly enforced?
My parents didn't stop me from playing any violent games and I'm glad they didn't since those games where so much fun. The thing is that some kids do get affected by games and some don't, in my opinion the parents should know their kid well enough to know wether he'll get affected by a certain game or not. They should also play the game themselves so they know what their kid is doing. Basically, if the parents really don't want their kid playing a violent game, the kid won't be able to, if they don't mind the kid playing it, they shouldn't have to pay a fine if someone tells the police about it.
Tell us a type of game or film you would like to see made in the future.
I would like to see a realistic, huge, medieval fantasy world MMO game with grahics so amazing and an atmosphere so heavy just walking alone through the forests admiring the beauty of the game is enough entertainment to get people to pay a mothly fee for it.
These shots are works in progress from our "Forest Map".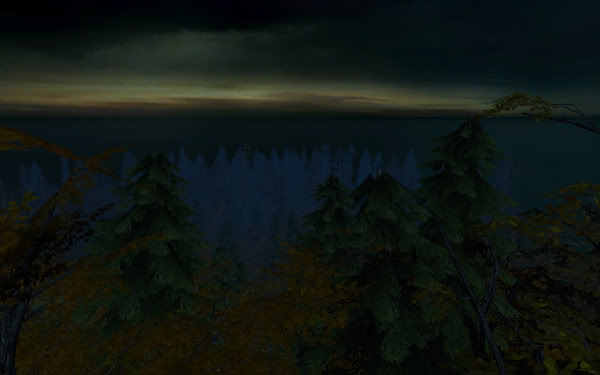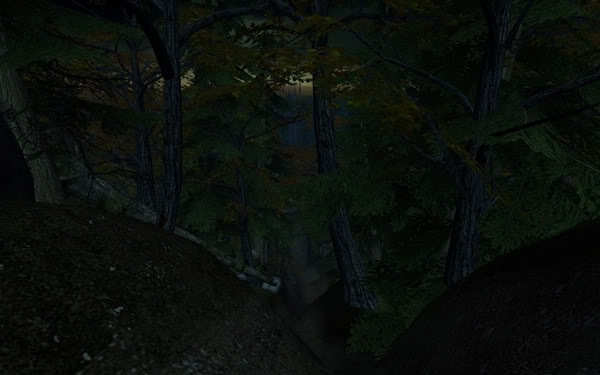 Share a recent piece of music, film, artwork or book that's inspired you creatively. What was the end result?
I draw most of my inspiration from real life by looking at both advanced architectural buildings as well as normal buildings. Me and my friend are making a Half-Life 2 mod as a school project, we got the inspiration for the setting from the buildings in the city we live in. Of course I'm also influenced by books, music and so on but most often real life architecture is the main source so I'm afraid I can't give you a good answer on that question.
Where will you be in 5 years?
I will be working a small indie game company making content for an awesome game without the time constraints and pressure put by some big publisher. That's my dream right now.
Bonus question: Would you rather jump a giant mushroom, battle an evil wizard, search for hidden treasure, pilot a starship or do online strip poker?
I would want to search for hidden treasure because I like adventure, that satisfying feeling you get when finding the next clue. And of course i love trasure also, who doesn't?
Hell, we do! - ROBOTBIGFOOT
www.thewind.tv