Hello, Friends )
Today, a brief note about a couple of perks with the help of which is achieved simulation of the gameplay SW1 and SW2.
- One of them has a preliminary title - Old Time's Pilot. It sounds strange from logic point of view )
And in meaning means that the pilot with this perk is so experienced that he does not need to study each level of piloting separately. Such a pilot can immediately sit at the helm of a fighter of any generation. Since this is in SW1-2 pilots with such perks can be put in any fighter, without taking into account its level.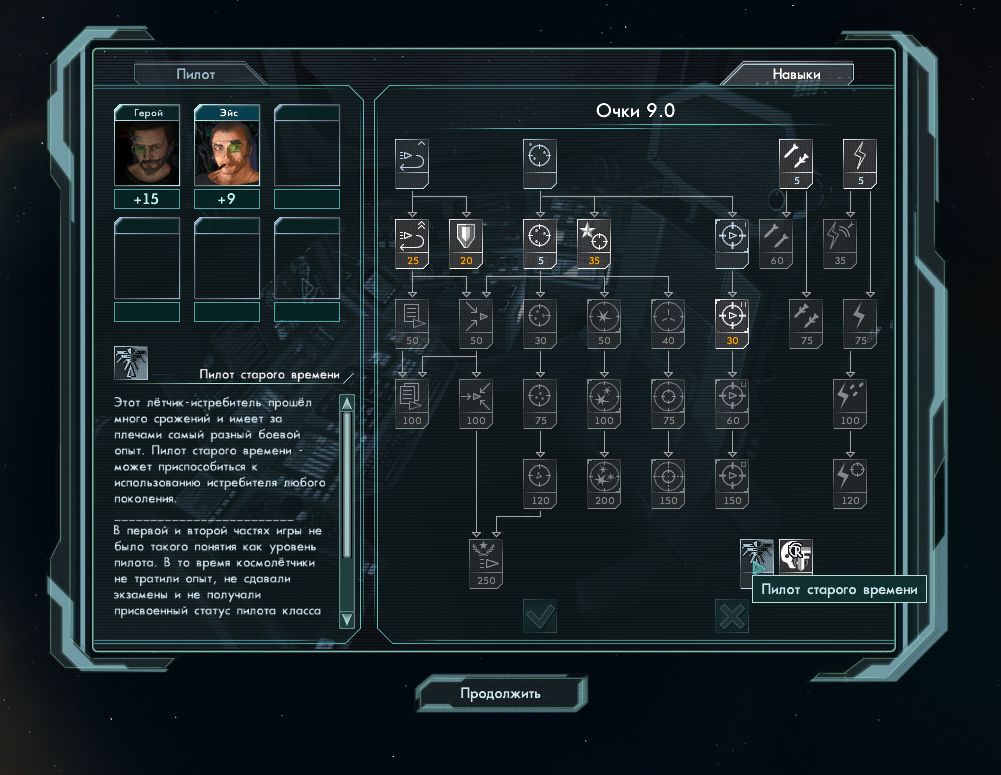 - The other one is the Closed Warehouse. Which has a double meaning combining perks Black Market SW1-SW2 and Warehouse UTF SW3:CW. At the moment, the game engine allows you to access the Closed Store Depot through only one specific perk. In this case, the description and the icon of the perk been changed. In the future, with the improvement of the engine it will be possible to create again two different perks for access to the Closed Warehouse.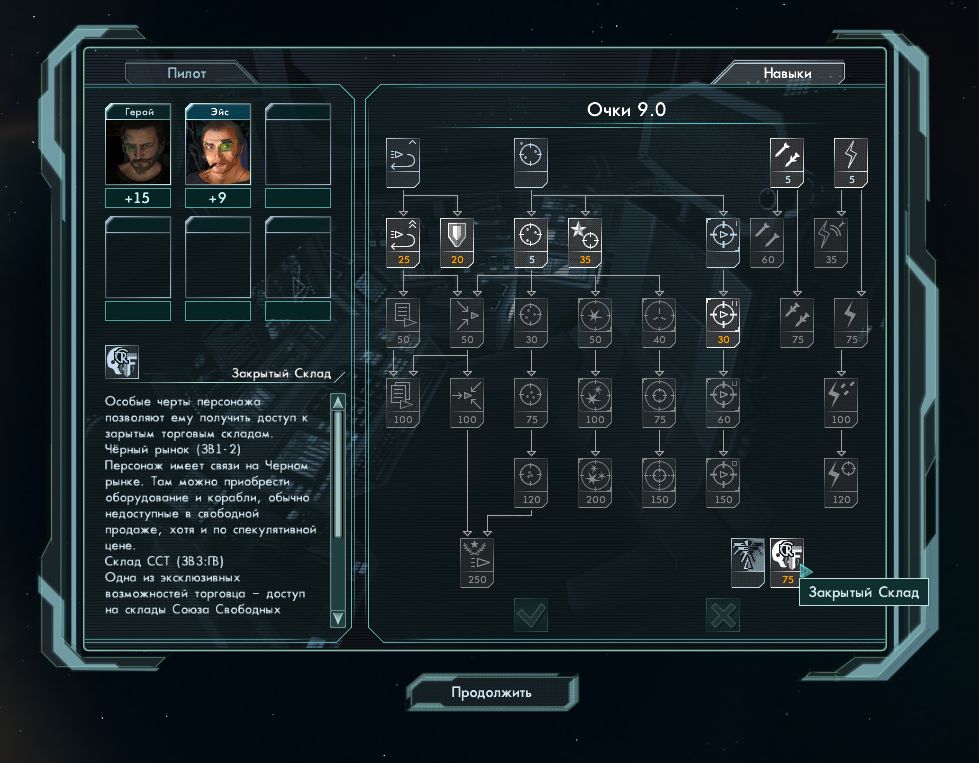 Have a good day )