Merry Christmas everyone!

I am updating everyone right before Christmas regarding my new level I created in the spirit of Christmas, and a few other updates I want to inform you all of. This new download is only one level, and I've taken a path away from working on the full version of my game to create this new level just for the holidays, with a new puzzle to solve within the level which isn't like any of the other levels within my full game. This isn't like the practice level I had released a little while ago, this is somewhat different so I included a set of instructions right before you start the level. So try it out guys and tell me what you think, and let me know if any of you beat it, as it is pretty difficult.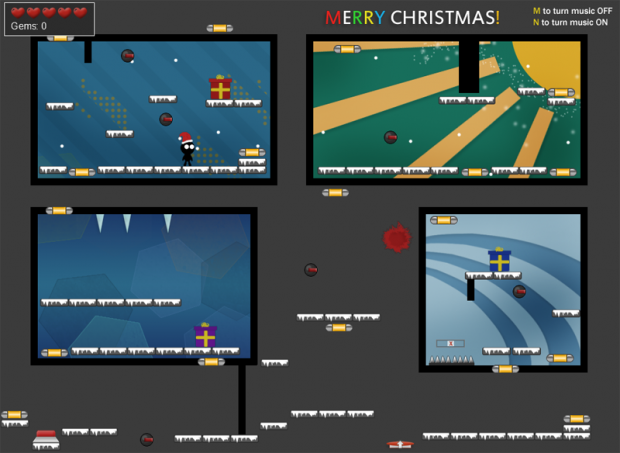 Music Update:
My friend made the music for this Christmas Level, check it out.
Game Update:


I have decided that the full version of my game is going to be 10 levels long (maybe 11 because of a bonus level). I am working on level 8 now, still fixing up some things in level 7, and overall just fixing minor things in all the other levels and fixing up some glitches and bugs here and there. I was thinking of some cool things I would be able to do for a next installment of "Incertitude", maybe multiplayer or more playable characters! I'm probably going to start working on the different playable characters first as soon as I get the first full version of the game out. I'm thinking I'll have the game released.. at about some time in the middle of January, so look out for it around there.

Other Updates:


I'm also working on the website every now and then. I think I'll also have the website up and running sometime around the middle of January. I definitely want to finish the first full version of Incertitude before I get a website up.