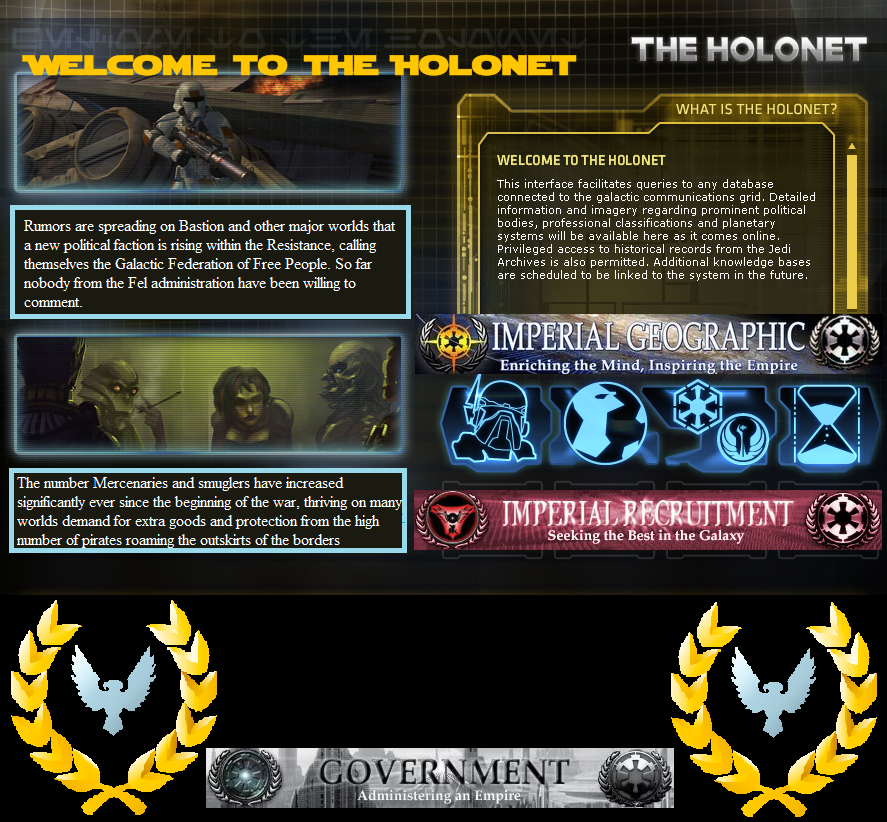 "Serving the Throne is serving the Empire!"

---
Welcome to the Imperial HoloNet!
Now that the Fel Empire has set up its own HoloNet network across the Northern sectors and removed the old ones. The Imperial authority has worked tirelessly to set up an open and easy to access way of communicating across the Empire. With the new citizen identification card all Imperial citizens received before the old HoloNet was taken down, you will now have basic access to the HoloNet. All citizens can get access to additional features depending on your contributions to the Fel Empire.
For additional information look below!
---
---
---
Want to know about the Fel Administration or do you seek a position within the Imperial Government? See below!

Do you want to earn citizenship within the Fel Empire or seek glory on the field of battle? Check out the official military channel below!

Do you want to know more about the vastness of space and the many sectors of our Glorious Empire? Go to the add below

---
Stay tuned for news!