More progress has been made on the multiplayer portion of II. There have been four playtests so far, and they were very valuable to the progress. Dozens of small bugs were fixed, but networking still has lots of polish to be had. Most importantly, I've been syncing a lot of single player features over to the multiplayer portion. Turret mounts, ziplines, explosive barrels, molotovs, gasoline, motorcycles, helicopters, and the hovercar are all networked. Here's a picture of me and my beta tester Mangley battling it up: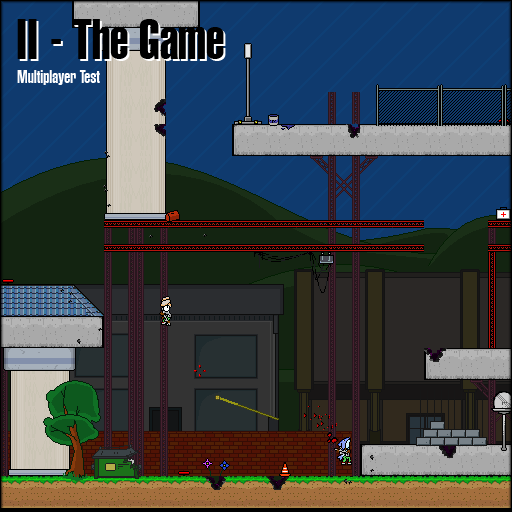 There are many game modes to choose from: deathmatch, (2-4) team deathmatch, capture the flag, king of the hill, and flagtag (one flag, only one person can hold it, and only that person gets points).
But so far the most interesting gamemode has been flagtag on a level specifically designed for motorcycles. The motorcycle battles are really intense, especially with three or more people. I'll post a video of some multiplayer action soon.